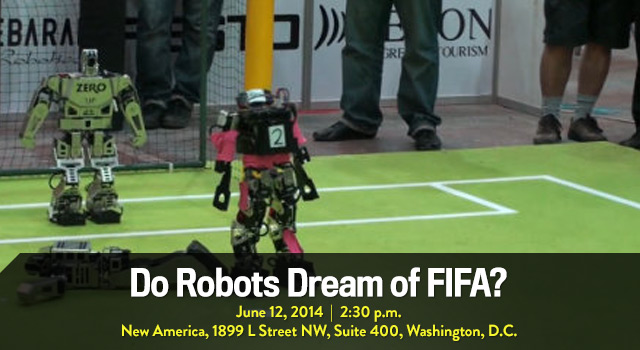 Robots can already manage warehouses, perform search and rescue, and even run faster than you, but can we expect them to be playing soccer before adoring crowds at the 2070 World Cup?
Join Slate executive editor Josh Levin and Future Tense for a live demonstration of robot soccer from GRASP Lab's Team DARwIn, winners of the 2013 RoboCup. After the bots finish, there will be a viewing party for the kick-off game of the World Cup. Oh, and we'll provide the drinks and snacks.
Featured Speakers Bios

Josh Levin is Slate's editorial director.
Map