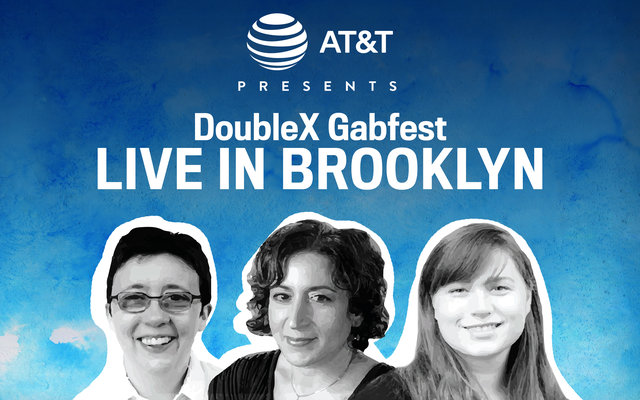 Just Added: Jenna Lyons, Designer and Former Creative Director and President at J.Crew.
Join DoubleX live in Brooklyn with Invisibilia co-host Hanna Rosin, New York magazine's Noreen Malone, and managing producer of Slate podcasts June Thomas for a provocative conversation on gender issues across culture, politics, and more!
Update: VIP tickets are sold out. For a very limited number of fans, there will be a preshow cocktail hour with the hosts from 6–7 p.m. Those who purchase the cocktail package will receive one complimentary drink with the hosts beforehand and will have first access to seating at the show.
Doors open at 6:00 p.m. for cocktail hour and 7:00 p.m. for the live show.
If you are a Slate Plus member, you will receive 30 percent off your ticket purchase. Use your Upcoming Events tool in the Slate Plus dashboard on the right side of the Slate Plus home page to receive your individualized discount code.
If you'd like to become a Slate Plus member click here.
Featured Speakers Bios

Hanna Rosin is the co-host of NPR's Invisibilia and a founder of DoubleX. She is also the author of The End of Men. Follow her on Twitter.
June Thomas is managing producer of Slate podcasts.
Map