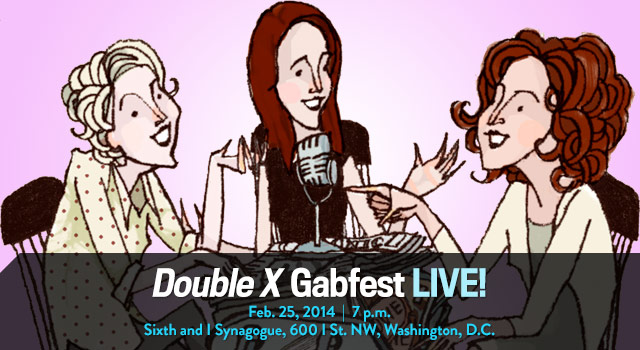 Editor Hanna Rosin of DoubleX, Slate's section for women; New York magazine's Noreen Malone; and editor June Thomas of Outward, Slate's LGBTQ section, are joined by special guest Christina Antoniades to gab about culture, politics, and the way women love now. Antoniades, the editor of the Washington Post's Date Lab, will read highlights and lowlights from the column and answer questions.
Doors open at 6:00 p.m.
Featured Speakers Bios

Hanna Rosin is the co-host of NPR's Invisibilia and a founder of DoubleX. She is also the author of The End of Men. Follow her on Twitter.
June Thomas is managing producer of Slate podcasts.
Map