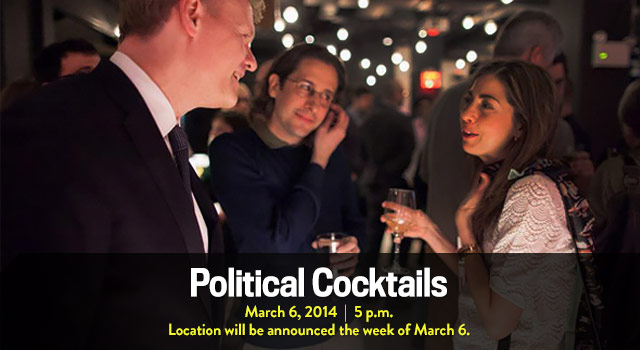 Join Slate for a preshow cocktail happy hour! Hosts David Plotz, John Dickerson, and Emily Bazelon will be in attendance for happy hour at a private location before the live taping at Sixth and I.
Happy hour runs from 5-6 p.m. Each ticket holder will receive one complimentary drink.
Only 30 tickets will be sold. We hope to see you there for a chance to gab with our Political Gabfest hosts.
The private location will be announced via email after your registration is received.
Featured Speakers Bios

David Plotz is the CEO of Atlas Obscura and host of the Slate Political Gabfest.

Emily Bazelon is a staff writer at the New York Times Magazine and the author of Sticks and Stones.
John Dickerson is a co-anchor of CBS This Morning, co-host of the Slate Political Gabfest, host of the Whistlestop podcast, and author of Whistlestop and On Her Trail.
Map