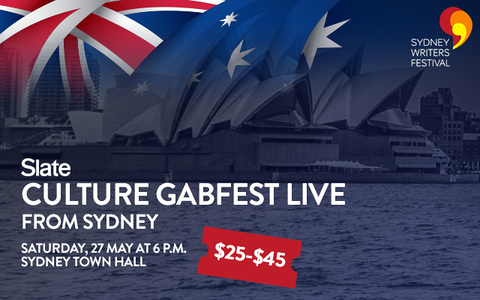 Award-winning podcast Slate's Culture Gabfest records its first-ever show outside North America, live from Sydney Town Hall. Beloved Slate critics Stephen Metcalf, Dana Stevens and Julia Turner do what they do best: debate the week in culture, from highbrow to pop. Whether they're discussing the parallels between the week in politics and Game of Thrones, the latest reality TV obsession or the most compelling current-day philosophers, these podcasters are like your cleverest friends, who consume culture shamelessly and tell you exactly what they think.
Featured Speakers Bios

Dana Stevens is Slate's movie critic.
Julia Turner is the editor in chief of Slate and a regular on Slate's Culture Gabfest podcast.
Map