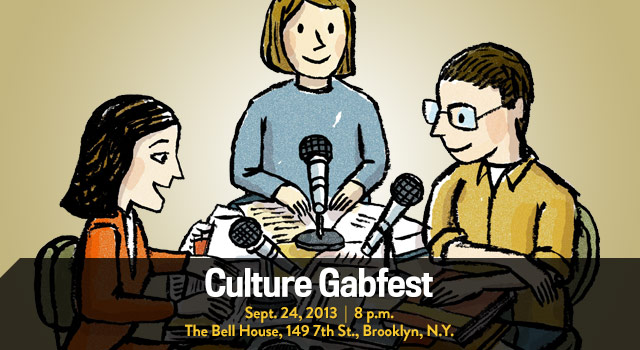 Slate is bringing its wildly popular weekly podcast the Culture Gabfest to Brooklyn for the first time. This live recording of the show will feature regular co-hosts Stephen Metcalf, Julia Turner, and Dana Stevens as they discuss and debate the most compelling cultural happenings of the week. Audience members will be treated to a number of lively discussion segments and encouraged to engage with the hosts during a live Q&A following the show.
Doors opent at 7:30 p.m.
Featured Speakers Bios
Julia Turner, the former editor in chief of Slate, is a regular on Slate's Culture Gabfest podcast.

Dana Stevens is Slate's movie critic.
Map