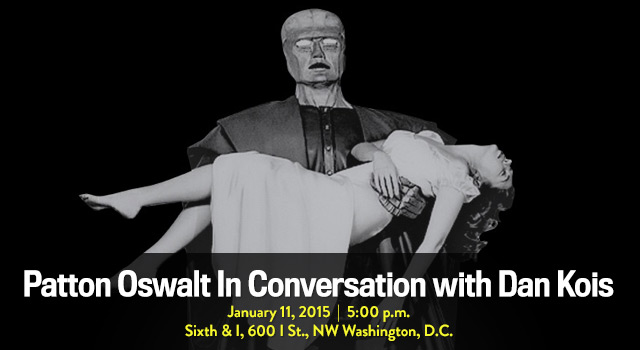 After moving to LA, Oswalt started hanging out constantly at the Cinema, absorbing classics, cult hits, and new releases. The movies he views inform his notions of acting, writing, comedy, and relationships.
Advertisement

Silver Screen Fiend illuminates the larger history of the American comedian, offering historical context for today's current comedic scene—and at its core, is a memoir about learning and developing a craft.
In conversation with Dan Kois, Slate's culture editor and a contributing writer to the New York Times Magazine. Book signing to follow.
Featured Speakers Bios

Dan Kois edits and writes for Slate's human interest and culture departments. He's the co-author, with Isaac Butler, of The World Only Spins Forward, a history of Angels in America, and is writing a book called How to Be a Family.
Map