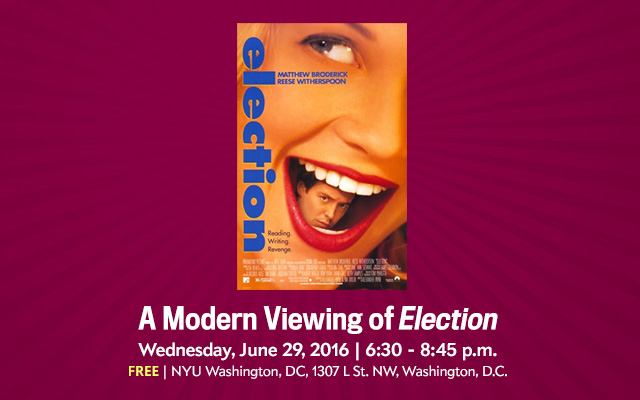 Election, the curiously relevant hit 1999 film starring Reese Witherspoon and Matthew Broderick, features two high-schoolers running for class president: Tracy, a workaholic overachiever, and Jim, a popular, underqualified jock. Witherspoon made an indelible impression as an obsessive, ambitious woman. Jim made very little impression at all. How do our attitudes toward these characters change in the context of the 2016 presidential election, which pits a capable if charmless woman against a dangerously magnetic male charlatan?
Join Slate writers Jamelle Bouie, Christina Cauterucci, and Katy Waldman as they revisit Election's performances, gender dynamics, and political themes with fresh eyes.
Featured Speakers Bios

Christina Cauterucci is a Slate staff writer.

Katy Waldman is a Slate staff writer.
Map