| 
Posted Tuesday, May 21, 2013, at 5:19 PM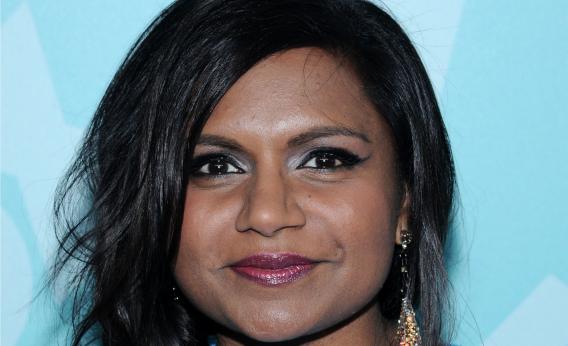 Take Mindy Kaling's advice on kissing
Photo by Ilya S. Savenok/Getty Images
In a piece for the May 20 issue of The New Yorker, The Mindy Project creator and The Office veteran Mindy Kaling writes about one of her favorite parts of her job as an actress, particularly in a role where her character is dating a lot. She gets to kiss people, particularly those who might be otherwise unavailable for smooching because they are married. She says:
The problem is, kissing is no longer appreciated as a satisfying end in itself, as an inviting pair of lips and, possibly, a tongue, to interact with for a delightful moment. No. Kissing has now been cheapened into the nominal gateway gesture to sex. Kissing is to sexual intercourse as the phrase "Can I talk to you for a second?" is to a full-blown screaming fight.
She argues that we should take kissing less seriously so we can enjoy it more. "The fact of the matter is, marriage is a serious business and kissing is not. Just because I want to kiss someone doesn't mean I want to love that person, share a bed with him, remind him to take his Lipitor, tell him not to use so much salt, or share one AOL e-mail account," she explains. But her point about kissing as an act independent of sex actually argues for taking lip-locking more seriously in pop culture.
Sex is an awfully hard thing to choreograph in film and television. Some of the challenge comes from the simple limits of what you can show, whether you're trying to make sure your movie falls under a certain ratings threshold, or because you need your episode to get past network Standards and Practices. (Red Widow creator Melissa Rosenberg once told me that ABC wouldn't allow any thrusting during heterosexual sex scenes.) And some of the problem is that we all like different things during sex. It can be hard to pick an act, position, or choreography that gets everyone in your audience hot.
But you can show all of a kiss. More so than a hug, which can be platonic, or the taking of a hand, which can fizzle, a kiss is a gateway that can lead to disappointment, sex, or even just more kissing. No matter how old you get, in a new relationship, a first kiss is a ritual of excitement and anxiety. This isn't to say that sex doesn't elicit all of these same emotions, or open up similar questions about compatibility, trust, and emotional longevity. But kisses are where it all begins. So maybe it's time to take Kaling's advice to appreciate kissing for what it is. And whether a kiss is scot-free or the start of a life-long commitment, pop culture could get sexier and more romantic by focusing on what it can display—rather than bemoaning what has to stay off-screen.
 | 
Posted Tuesday, May 21, 2013, at 3:14 PM
I'll give you a culture-bound condition.
Photo by FlexDreams/Shutterstock

Of course, referring to problems like penis-stealing or PMS as culture-bound syndromes may well convince sufferers that they are being dismissed. But research shows that women who self-identify as suffering from PMS and who take active steps to reduce stress, avoid unnecessary conflict, and set aside time for themselves start to feel better. Hot baths and minimizing your contact with difficult people is a good idea, it seems, regardless of whether you blame your bad mood on impending menses or a lousy day at work.
 | 
Posted Tuesday, May 21, 2013, at 1:43 PM
A technician opens a vessel containing women's frozen egg cells
Photo by LEX VAN LIESHOUT/AFP/Getty Images
Sarah Elizabeth Richards makes a great case for why a stigma against egg freezing shouldn't exist and why women who freeze their eggs are happier for doing so. I know about these fears because I did not freeze my eggs. Yes, I repeat, I did not freeze my eggs. That's why at 42 years old, I'm involved in the long, painful process of in vitro fertilization.
So here I offer even more myth-dispelling reasons why egg freezing doesn't have to be expensive, emotionally draining, or painful.

Misconception No. 1: Egg freezing is the same as IVF
I think one of the biggest reasons most women don't consider freezing their eggs is that they (me too, back then) do not understand the concept. We spend so much of our youth trying to avoid pregnancy, then we spend our 20s and 30s tuning out people who tell us that our clock is ticking. I think by the time we women reach an age when we might begin considering the process, we have an emotional block about hearing anything about it, which is basically this: Before you ovulate, a doctor retrieves your eggs with a syringe from your ovaries via your vagina. Then he puts the good ones in the freezer. (IVF will require you unfreezing them, adding sperm, and putting them in your uterus).
Misconception No. 2: Egg freezing is painful
You are under local sedation for retrieval. (If you have many eggs removed it can be general). The most I ever felt under local was a tiny pinch. Moreover, my clinic has a laser light show of stars floating across the ceiling, just in case I didn't want to watch the ultrasound of the doctor fishing in my follicles to extract the eggs. They even play classical music. The whole process takes less than an hour—and that's counting the part for the Valium to kick in. It's easier than going to the dentist … and my father is my dentist, so I know of what I speak.
Misconception No. 3: Egg freezing is prohibitively expensive
I go to a holistic clinic where egg retrieval costs $1,200 and freezing another $1,000. That's only $2,200 per round. My previous insurance did not cover the process, but it did cover the medication. My current insurance covers up to $10,000 worth of all fertility costs. Some people have $20,000 riders. Check your insurance and find a good but inexpensive clinic.
Misconception No. 4: It takes over your life
You can do the entire process in a period of three months. The first month you go to the clinic, meet the doctors, have some tests done, and plan for your period. The next month, you go to the clinic a few times for "monitoring"—they do blood tests and ultrasounds to prepare for your retrieval—and more frequently toward the middle of the month. Repeat the process the following month if you want to do another round.
Misconception No. 5: Medications will make you fat and hormonal
You will have to take medication and do injections for every cycle. But you're only going to be doing this once or twice. So you might have some adverse affects from the medication—it's more like a bad PMS. So even if you gain a few pounds or have a couple of crying jags, chances are, no one will notice. Just blame it on a bad breakup (with your eggs).

So, there you have it. Freezing your eggs is worse than PMS but better than a trip to the dentist and can be done in less than a season. It may be covered by insurance but it can run you less than a week-long spa vacation. Like Ms. Richards, I think women should consider it—single women without life partners in sight, busy women with no time for children, women who are not sure they want to have children. I had fit into all those categories—and if I had stored my 35-year-old eggs in the freezer, I might already be with child.
 | 
Posted Tuesday, May 21, 2013, at 11:49 AM
Old Spice Man Isaiah Mustafa and the original ad hunk, Fabio.
Photo by David Livingston/Getty Images
Have we reached Peak Hunk? USA Today examines the trend of "sexy guys—not gals—featured in racy TV spots" since a shirtless Isaiah Mustafa first mounted a horse to promote Old Spice in 2010. In a recent ad for Kraft salad dressing, a hunk's T-shirt spontaneously combusts when his kitchen preparation gets too "zesty" (Kraft is selling him as "The Zesty Guy"). A pair of Liquid-Plumr hunks arrive at a woman's home to "snake her drain." For Diet Dr Pepper, hunk Josh Button rolls around shirtless on a beach; in a Zoolandery voiceover, he announces that he is "really, really, really, really, really good looking."
Hunks are now such a well-worn advertising trope that "the 'surprise' factor is kind of used up for now," ad consultant Allison Cohen told USA Today. "Seems like it's time for a break from this approach." But marketers have been ramping up the use of sexual imagery in advertising over the past 30 years, and the vast majority of these ads have featured women's bodies, not men's. Babes are forever. Why are hunks just a passing trend?
Maybe because these advertisers are really selling jokes, not hunks. In a marketing landscape accustomed to offering up female bodies for the hetero male gaze—see 1 in 3 alcohol campaigns—these ads reverse the equation. Men performing sexuality is a "surprise" that advertisers push to absurd lengths (poof: Old Spice Man is on a boat! Salad Dressing Guy is suddenly shirtless!) to comment on the ridiculousness of the gender switch. A marketing rep for Dr Pepper defended its hunk to USA Today, saying: "We're poking fun at ourselves and the trend of hot guys in advertising." But the entire ad hunk trend relies on that winking attitude. When faced with a guy like Old Spice's Mustafa, viewers can indulge in the man candy while the commercial conveniently excuses us from acknowledging that man candy as seriously sexy—and even potentially threatening. As the Old Spice ad team explained, the goal of its campaign was to create "a character who is not only loved by ladies, but equally loved by guys. A woman's man that was okay for men to love." (Not to mention that it may be more comfortable to poke fun at female desire than to embody it unironically.)
Of course, ad babes are also leveraged for absurd humor—take Ali Landry's famous Doritos commercials, where the fire sprinklers spontaneously erupted from the ceiling as she chomped away at the chips, while a horde of men wagged their tongues after her. But when jokes like those get old, the babes remain. The "surprise" factor of a scantily clad woman is apparently perpetual. The real test of the longevity of the ad hunk: Will we ever take Zesty Guy seriously?
 | 
Posted Monday, May 20, 2013, at 5:03 PM
John Andrew Welden is accused of drugging his ex-girlfriend to induce an abortion against her will.
Photo by Philippe Huguen/AFP/Getty Images
This strange and awful story out of Tampa, Fla., about a man who tricked a woman into aborting her pregnancy is another instance of the politicization of women's reproductive health care confusing what should be straightforward issues. John Andrew Welden is accused of slipping Cytotec, an ulcer medication that can induce labor, to his then-girlfriend Remee Jo Lee. He allegedly told her the pills were antibiotics. Her pregnancy started to fail and she was forced to get a D&C to remove the embryo. Considering that Welden is accused of drugging a woman against her will and causing injuries she needed medical attention for, it seems the appropriate charges would be centered around assault, poisoning, and domestic violence.
Ultimately the charge doesn't serve women well, because it creates an implied link between legal abortion and murder. During a hearing where Lee requested a restraining order against Welden, Welden's attorney unsuccessfully attempted to highlight the suit's inconsistencies:

Welden was at the hearing, along with his attorney, David Weisbrod, who asked Lee if she'd ever had an abortion.
"I don't see how that pertains to this matter," she said. "My past has nothing to do with what John Welden did to me."
Judge Lefler agreed that a prior abortion was irrelevant, but other judges might not.
A focus on the embryo obscures what this case is really about, which is domestic violence. Lee herself is suing Welden for battery, a much easier case to make than murder. Domestic violence is generally rooted in the desire to control the victim, and nothing gives you more control than forcibly taking over a pregnancy that's happening in her body.
 | 
Posted Monday, May 20, 2013, at 4:20 PM
Super-excited for
Super Fun Night
with Rebel Wilson.
Photo by Dimitrios Kambouris/Getty Images
Now that the upfronts—the events at which television networks announce their schedules for the coming season and then try to sell advertising slots to advertisers—are over, we've got a good sense of what's hot and what's not in TV right now. Hot includes cop shows, throwbacks like Michael J. Fox and James Spader, and characters with disabilities (at least on NBC), while after the booms of the last two years, comedies created by women have cooled off. But even if there are fewer female-driven projects on the roster this year, there are a still a lot of women we're excited to have on our television schedules, including these five favorites.
1. Betsy Brandt, The Michael J. Fox Show: It breaks my heart that Breaking Bad, on which Brandt stars as the wife of good-guy cop Hank Schrader, is coming to a close, but the good news is that she won't be off our TV sets for long. I cannot wait to see Brandt play opposite Michael J. Fox in his show about a news anchor with Parkinson's disease who decides to return to the airwaves. She looks like she'll be handling her onscreen husband's disease with practicality and mordant wit.
2. Chloe Bennet, Agents of S.H.I.E.L.D.: The Marvel superhero movies have been skewed towards the dudely, relegating women to peripheral roles as girlfriends, scientists, or secret agents. But with Agents of S.H.I.E.L.D., ABC's ensemble drama about the people who have to deal with the fallout caused by the superheroic, the gender balance is getting a little bit better. I'm particularly excited to see Chloe Bennet as Skye, a character who's suspicious of government efforts to keep the lid on our brave new world.
3. Rebel Wilson, Super Fun Night: In a year when the bloom seemed to be off the rose for female-created comedy, I'm excited to see Rebel Wilson play one of a trio of nerdy girls who spend weekend nights "always together, always inside"—until they are inspired to venture out into the utter ridiculousness of New York nightlife. Carrie Bradshaw may have ruled the Big Apple's hottest restaurants and bars, but for everyone on the outside looking in—or wondering why you'd spend that kind of money on Manolos only to ruin them on downtown cobblestones—this could be the show for us.
4. Sophie Lowe, Once Upon A Time In Wonderland: I'm always down for revisionist fairy tales, and this spin-off of ABC's family hit Once Upon A Time has promise. Even better, Buffy The Vampire Slayer veteran Jane Espenson is working on the project, and she knows a thing or two about women profoundly out of place in their environments and up against powerful institutional forces.
5. Alexis Bledel, Us & Them: If only for Bledel's reference to New York Club denizens as "Angry Giraffe Women"—and, if I'm being honest, for the chance to see Jason Ritter be adorable and confused—I'm willing to give this romantic comedy a shot. We watched Rory Gilmore grow up. This is our shot to watch her navigate New York, dating, and a seriously overprotective family.
 | 
Posted Monday, May 20, 2013, at 2:19 PM
Jimmy Connors in September 2012
Photo by Dan Istitene/Getty Images
Seventies-era tennis star Jimmy Connors has a new autobiography out, and he's using it to take some nasty jabs at his former girlfriend and fellow tennis champion Chris Evert. Jessica Luther of the Atlantic explains:
"But now, 35 years later, Connors is releasing a biography this week titled The Outsider, in which he strongly hints that during their whirlwind affair in 1974, Evert got pregnant and had an abortion. He says that she did so without allowing him to be part of the decision-making, though he states that he 'was perfectly happy to let nature take its course and accept responsibility for what was to come.' He bitterly writes to Evert in the book, 'Well, thanks for letting me know. Since I don't have a say in the matter, I guess I am just here to help.'"
Though in the book Connors indicates that he made that last remark to Evert over the phone, Luther's larger point stands: Connors is trying to shame Evert by making a spectacle of her private reproductive choices. And while Evert shouldn't need a defense either way, the memoir seems fantastically unwilling to acknowledge that a tennis star at the top of her game has good reasons for not wanting to be pregnant. Instead, Connors comes close to implying that his then-girlfriend's decision to abort resulted from a misunderstanding of his intentions, when in fact he "was perfectly happy to let nature take its course and accept responsibility for what was to come." (He's just as glib and self-aggrandizing about other sources of tension, such as Evert's pesky desire to be comforted after a loss. Those headaches go to show you, he writes, that "You can't have two number ones in a relationship.")
There's a callousness to the way Connors sandwiches details about the abortion in between his tennis results. "That all happened during one of only two pro tournaments I didn't win in 1974," he contextualizes, in a line so unselfconsciously self-absorbed it led one Slate colleague to wonder if he suffered from Asperger Syndrome. Even if part of his pique stemmed from being asked to "handle the details" of the procedure, without having a say in whether it happened or not, it's hard to take him seriously as a spokesman for the notion of equal partnership. ("You can't have two number ones," etc). If, in some magical alternate reality, the young Jimmy Connors had gotten pregnant, are we to imagine he would have waited a second before enlisting Evert's help in taking whatever steps he thought best?
Maybe we should thank Connors for underscoring why it's important for women to have the right to unilaterally choose abortion. No man should have a glimmer of a wisp of an opportunity to pressure you into giving him a baby that will tie you to him forever, especially if he can act as caddish as the "Brash Basher of Belleville."
In a statement released on May 9, Chris Evert seemed understandably upset:
"In his book, Jimmy Connors has written about a time in our relationship that was very personal and emotionally painful. I am extremely disappointed that he used the book to misrepresent a private matter that took place 40 years ago and made it public, without my knowledge. I hope everyone can understand that I have no further comment."
Here's how I would have phrased it:
Look, Jimmy, it's totally unfair that some of us can get pregnant and some of us can only impregnate. But in the grand scheme of things, this system brought to us by mindless evolution is much more unfair to women than men. Not only do women have to undergo the indignities of menstruation and routine gynecological care, but if we do get pregnant, we're the ones who either endure the abortion or have our bodies painfully bent out of shape to bear the child. In exchange, we get decision-making power over those pregnancies. Full stop. The alternative—giving a man the right to force childbirth or force abortion simply because he once had sex with you—is too terrible a violation of human rights to be tolerated in a civilized society.
 | 
Posted Monday, May 20, 2013, at 12:41 PM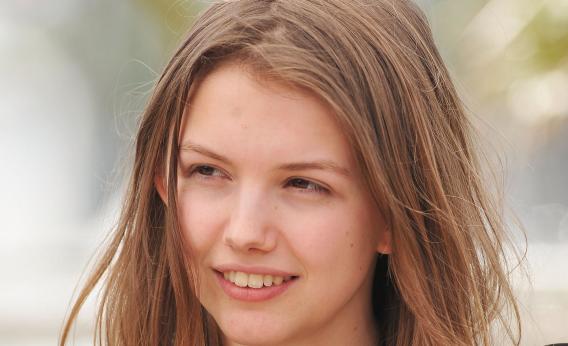 Hannah Murray is Gilly on
Game of Thrones
Photo by Francois Durand/Getty Images
We're coming down the home stretch of the third season of Game of Thrones, with two hopefully-climactic episodes to go. And while it remains to be seen who will be left at the top of the heap, given that the last two seasons ended in the rebirth of dragons and a very firey defense of King's Landing, here's where the Lady Power Rankings stand as of this week:
1. Daenerys Targaryen: There's skill, like knowing how to keep your temper when gross dude-bro sellswords treat you like a prostitute, or building up a daunting army with your wits. And then there's luck, like having a romance novel cover model kill your enemies, tell you that your beauty means everything to him, and offer up 2,000 highly trained soldiers to join your forces. If I were Dany, I'd head for Vegas instead of Westeros right now, because everything's coming up Targaryen.

2. Melisandre: If Dany's getting lucky outside of Yunkai, Melisandre appears to have wrangled herself the best job in the seven kingdoms: having sex with cute guys and using their blood to cast whammies on her enemies. And not only is Stannis Baratheon firmly in her camp ("I never believed," he explains to Davos Seaworth, "but when you see the truth when it's right there in front of you, as real as these iron bars, how can you deny her God is real?") but Davos has made peace. With internal obstacles to her power resolved, Melisandre seems positioned to become a major player.
3. Cersei Lannister: She may be stuck trying to make conversation with her super-gay husband-to-be, Loras Tyrell, and trying to restrain her total monster of a son from sexually harassing his new aunt at her wedding. But at least Cersei gets to have a lot of fun threatening her future sister-in-law with stories of Lord Reyne of Castamere, who "built a castle as grand as Casterly Rock. He gave his wife diamonds larger than any my mother ever wore. And finally, he rebelled against my father. Do you know where House Reyne is now?...Slaughtered."* And unlike the Tyrells, her plans haven't taken a major hit.
4. Lady Olenna Redwyne: When you're stuck trying to figure out the screwed-up genealogy of your new relatives rather than putting plots into place, you're having a bad week. But at least, unlike her grandchildren, Lady Olenna doesn't have to marry into the Lannister family, so that's something.
5. Margaery Tyrell: Margaery's charm reaches its limits this week when, after trying to flatter Cersei Lannister, the older woman tells her "If you ever call me sister again, I'll have you strangled in your sleep." Her total beast of a future husband, Joffrey Baratheon, would rather threaten Sansa Stark with rape at her own wedding than talk to Margaery. And her beloved brother is depressed. None of this takes away from Margaery's skill set. But she's playing a cold hand right now.
6. Arya Stark: Running away from the Brotherhood Without Banners proved to be a bad call for Arya last week when she wound up in custody of the Hound. But after she considers bashing his head in with a rock, it turns out that Arya may have hit some serious good luck. "There's plenty worse than me," Sandor Clegane tells her when she pouts at him. "There's men who like to beat little girls. Men who like to rape them. I saved your sister from some of them." And it's not just the Hound's remaining decency that's on Arya's side. Having quit the Lannisters' service, he needs an alternative income source, and his best chance at that is ransoming Arya back to her family.
7. Sansa Stark: When the best thing to happen to you at your horribly depressing wedding is that your husband makes a joke while telling you he won't maritally rape you, you are not doing well. Let's hope Sansa doesn't start hitting the flagon regularly.
8. Gilly: Gilly's luck actually proves better than Sansa's this week, as Samwell Tarly turns out to be better with an obsidian dagger than he is with, well, anything else. But she's still beyond the wall, Winter is still coming, and ice zombies are still coming for her baby.
Correction, May 21, 2013: This post originally misspelled the name of House Reyne.
 | 
Posted Monday, May 20, 2013, at 10:52 AM
She's pregnant. Get over it.
Photo by Eamonn M. McCormack/Getty Images
I've never felt more scrutinized by strangers than when I was pregnant. During my third trimester my body felt like public property. Sometimes this was pleasant—older women on the subway would chat me up about my impending arrival. Often it was less so. People I passed on the street wouldn't meet my eye, they'd stare right at my stomach. Once, a man leered at me, which felt much more invasive than cat calls did before I was with child. I suppose it's because I had no control over the way my body looked, and I felt much more vulnerable than usual because I had a helpless baby I was supposed to be protecting.
If I felt so exposed as a knocked-up nobody, I can only imagine how bizarre it feels to be pregnant as a famous person. Which is to say that the language and insane press coverage around pregnant women on the red carpet—featured in this weekend's New York Times—is not entirely a positive thing. Certainly it's great that women feel like they no longer have to hide for nine months because they're pregnant, and it's additionally wonderful that celebrities are excited to find a style that suits their altered shape. But the obsession with pregnant stars—the scrutiny of their weight, the weird disembodied discussion of their "bumps," the endless tracking of their shape the second their children exit the womb—is completely creepy, and it's only getting worse.
It's telling that the Times piece, which pretty much entirely skirts the creepiness issue, mentions an academic paper about pregnant celebrities called "The Baby Bump is the New Birkin," [PDF] and misses its point entirely. The Times very selectively quotes that paper, making it sound like body-conscious pregnancy fashion is good for women. But in fact, the paper's thesis is as follows:
"No matter how fashion-forward these celebrities are, media coverage of their pregnancies stops short of its emancipatory promise: Tabloids and glossy magazines watch and judge these pregnant bodies. Given that celebrities provide models of fashion that everyday women try to emulate, the sexy new baby bump establishes standards of pregnant and post-baby female beauty that are unattainable—perhaps even undesirable—to most."
Furthermore, the obsession with pregnant celebrities makes the very average experience of motherhood seem freakish. A few weeks ago, Us Weekly used the headline, "Kate Middleton Parades Baby Bump in Clingy Dress, Bonds with Dog." So basically this headline is about a woman walking a dog. But, because she's pregnant, she "parades" her "baby bump in a clingy dress." It's perverse that the more visible pregnant women become, the more they're objectified, and the more absolutely defined by their "bumps" they are than ever before. If a pregnant celebrity feels good in a body-con dress while gestating, more power to her. But I long for the day when there doesn't have to be a New York Times article deconstructing it.
 | 
Posted Friday, May 17, 2013, at 5:13 PM
A woman participates in a 2012 march for the decriminalization of abortion in San Salvador
Photo by Jose CABEZAS/AFP/GettyImages
Proponents of legal abortion could not make up a more heartbreaking scenario to prove their point. Beatriz (not her real name) is 22 years old with a one-year-old son. She has both lupus and kidney failure.
She is also 23 weeks pregnant with a non-viable fetus. The fetus is anencephalic, which means that if the pregnancy comes to term, the baby will be born with half a brain.
Beatriz's doctors have advised her to get an abortion because the pregnancy is interfering with her chances of treatment and, ultimately, survival. Problem is, Beatriz lives in El Salvador, where abortion has been illegal since 1998. If she goes ahead with an abortion, both she and her provider will be subject to criminal sanctions, which may include prison terms of up to 10 years. According to the Center for Reproductive Rights, 46 Salvadoran women have already been charged with illegal abortions; of those convicted, three are serving prison sentences.
As moving as this predicament is, it has not swayed the Catholic Church. José Luis Escobar, Archbishop of San Salvador said, referring to Beatriz potentially getting an abortion, "it's incredible, it's inhuman, it's against nature." He added, "Sure, she [Beatriz] has health problems, but she's not in grave danger of death. Since we need to consider both lives we need to ask, whose life is in greater danger. We think that the fetus is in greater danger." It should be noted that most anencephalic fetuses die in utero before coming to term. If an anencephalic fetus does make it to term, it is not likely to survive the first few days after birth.
Beatriz first requested an abortion in March. In April, her lawyers appealed to the country's highest court asking that Beatriz receive a therapeutic abortion. (A therapeutic abortion exception has never been approved since the ban was put in place.) The Supreme Court accepted the case and convened to hear it this week. But yesterday, instead of resolving the issue, the Salvadoran high court kicked the can down the road. They said they needed an additional 15 days to review the suit.
Beatriz will enter the third trimester of her pregnancy in two weeks. Even if the Court issues a positive decision, they are putting her health and life in greater danger: the more advanced a pregnancy, the riskier the abortion procedure. With each day that goes by, Beatriz's pregnancy is progressing and the case for legal abortion is strengthening. It remains to be seen if the Supreme Court of El Salvador is listening.