| 
Posted Wednesday, May 15, 2013, at 5:22 PM
Last week, the Kepler spacecraft software detected an abnormal drift in the pointing of the observatory. As it was designed to do, the software sent the spacecraft into safe mode (putting the observatory to sleep, so to speak) and alerted engineers on the ground. When Kepler was restarted, Reaction Wheel 4 wouldn't start back up. These wheels are needed to point the telescope; it needs three for normal operation. Reaction Wheel number 2 failed in 2012, so Kepler's been running on that minimum of three for many months. With this new wheel problem, the mission itself is in danger.
It's not clear how much danger, though. Once they initially found the wheel hadn't restarted, engineers put full torque on its motor, but the wheel still wouldn't move. In a press conference today, NASA said engineers are working on ways of possibly restarting the wheel, including trying to run it backwards, or starting and stopping it several times.
Even if the wheel doesn't start back up, engineers think they can use the thrusters on board the spacecraft to help point it. That's a pretty crude method and far from ideal, but may be possible to extend the mission.
I'm not willing to say the primary mission is over for sure, but this sounds pretty bad. With only two wheels, pointing won't be as accurate. If they can get Reaction Wheel 4 back up, great! If not, well, we'll see.
Kepler was launched in 2009, and its mission is to look for planets orbiting other stars. It does this by staring about 150,000 stars at the same time, and carefully measuring their brightness. If a planet orbits the star, and the orbit is lined up so the planet passes directly in front of the star from our view, it will block a tiny bit of the star's light. This dip is usually at most only about 1 percent of the total light, and can be far smaller—it depends on the size of the star and the size of the planet—so this is painstaking work.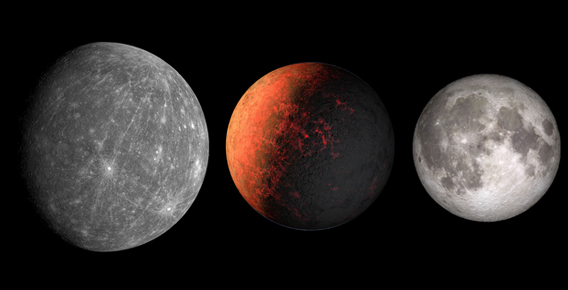 It's entirely possible the data already taken contain the faint signal of an Earth-sized, Earth-mass planet orbiting a star at the right distance for liquid water to exist on it. Such a signal can be very difficult to tease out, but just waiting to be found.
Also, NASA is planning the next generation of planet-finding mission: TESS, for the Transiting Exoplanet Survey Satellite, will consists of an array of four telescopes, sweeping a large area of the sky and examining more than 500,000 stars for planets. It's scheduled for launch in 2017. In the meantime, there are several other observatories looking for exoplanets as well.
I'll note that the Kepler mission was extended in 2012 after its primary run, and even if no more data are taken, it's been by all counts wildly successful, increasing our knowledge hugely about planets orbiting other stars. While this potential loss of Kepler is cause for concern, it is by no means our last chance to search the Universe for other worlds. We're just starting this exploration, and there are billions more planets out there to find.
 | 
Posted Wednesday, May 15, 2013, at 10:07 AM
Remember the amazing picture I posted last week of the squashed, eclipsed Sun rising into the Australian sky? That photo was part of a time-lapse video that, at the time, was being put together by photographers Colin Legg and Geoff Sims.
They finished it. Trust me: Take two minutes of your life, make this full screen, sit back, and be in awe of the show nature puts on for us.
This eclipse was from last week, May 10, when the Moon passed directly in front of the Sun. The Moon's orbit is elliptical, and it happened to be at a point where it is farther away than average when the eclipse occurred. Usually, the Moon and Sun are about the same size in the sky, but in this case the Moon's added distance made it a bit smaller, and it couldn't completely cover the Sun's face. It left a ring, or annulus, of Sun circling the Moon's silhouetted disk.
There were three major effects playing together to make this cosmic ballet so amazing. One is simply the daily turning of the Earth, so that we see the Moon and Sun rising. The second is atmospheric effects distorting the shape of the two as they rose. Near the horizon, this effect is very pronounced; it acts to flatten objects, so as they rise they look like they stretch out into their normal shape.
The third is the slowest, but most amazing of all. The Moon is orbiting the Earth, and that motion, as seen in this video, is in almost the opposite direction of the Sun and Moon rising. So it looks like the Sun is rising a hair faster than the Moon, changing the phase and shape of the eclipse. The eclipse goes from a full ring to a crescent, the horns pointing downward, shrinking as the two rise at different paces.
The combination—sunrise, vertical expansion, and changing phase—becomes a gorgeous and smoothly surreal view of two of our nearest celestial neighbors. We see them almost every day, and even those of us who observe and appreciate them all the time will stand and gawk in awe when they work together in this way.
My thanks to both Legg and Simms for sending me their photos, and alerting me to this movingly poetic video. I hope they continue to watch and photograph the skies, allowing all of us to participate in these spectacular events vicariously through them.
 | 
Posted Wednesday, May 15, 2013, at 8:00 AM
Here's something I didn't know happened: Under the right conditions, the exhaust from ships plying the ocean can form clouds, leaving tracks criss-crossing the sky.
This image, taken by NASA's Earth-observing Terra satellite on Apr. 20, 2013, shows some of these long thin clouds (called ship tracks) in the Aleutian Islands off the coast of Alaska. Actually, there's quite a bit going on here, and the ship tracks are just one part.
The tracks themselves can be seen as the mostly linear clouds all over the bottom of the picture. What happens is that the ships emit aerosols—tiny particles—in their exhaust. Water vapor in the air condenses around the particles, forming tiny spheres of water: cloud droplets. As the ship moves, these trace its path like airplane contrails, and over time the ship tracks can have their shape bent by winds.
The curlicue in the lower center caught my eye, and I knew right away what it was: part of a von Kármán vortex, a spinning parcel of air downwind from an obstacle like an island. Sure enough, if you look above the vortex you'll find another, and then above that a tiny island, a patch of greenish-brown poking through a clear spot in the clouds. Well, tiny on this scale: That's Tanaga Island, and it's actually over 40 kilometers (24 miles) long! The whole image shown here is about 650 km (400 miles) across—roughly the size of my home state of Colorado—and it's only one part of an even bigger shot.
I was also drawn to the ripples to the east (right) of Tanaga, and it turns out those are not due to ships at all, but are still called "ship wave clouds"! That's because of their resemblance to the wake of a boat, and they form in a similar way. Winds blowing past volcanoes in the island chain whip around and over the peaks. As they do, they form that V-shape like foamy water off the bow of a ship (hence the name). As the air flows past, it also rises and falls like the ripples in a sheet. The air at the top of the ripples is cooler, and the water can condense to form clouds. At the troughs, the air is warmer and clearer. If the air were dry you'd never see those ripples, but the water vapor in them makes the pattern visible.
I am endlessly fascinated by clouds and the patterns they make. I'm spoiled living in Boulder; the Rocky Mountains are upwind, and constantly sculpting the clouds into amazing shapes. But it also helps to have an eye in the sky, too, looking down on us and sending back amazing and beautiful pictures like this one.
 | 
Posted Tuesday, May 14, 2013, at 2:01 PM
The three X-class flares of May 13/14, as seen by NASA's Solar Dynamics Observatory. Click to enhelionate.
Photo by NASA/SDO

The Sun has been a bit quiet lately, with only minor hiccups of activity here and there. But that changed on May 13, when a sunspot just over the Sun's limb erupted in the most powerful flare so far this year.
But it didn't stop there: A few hours later it flipped out again, blasting out an even more power flare… and then again a third flare erupted, more powerful than the last two!
NASA's Solar Dynamics Observatory caught the whole thing, so I put together a short video showing the first two parts of this dramatic three-act play.
The flare on May 14 sent out a huge blast of material called a coronal mass ejection, heading (happily) away from Earth.
Photo by NASA/SDO and NASA/ESA/SOHO

These three were all X-class, and in order they were X1.7, X2.8 and X3.2. That means the last of the three was nearly twice as powerful as the first. All three triggered coronal mass ejections, huge expulsions of billions of tons of material out into space. The last one was so big it will probably catch up with and ram into the earlier two.
I'll note none of this presents a danger to us on Earth (though we have space probes that may catch the edge of these blasts, and the operators have been notified). But it's a good reminder that the Sun is still on the low side of its 11 year peak. It's been relaxed lately, but that doesn't mean it won't freak out again over the next few months.
And that's exactly why we study it. Big eruptions can damage satellites, interrupt communications, and even cause blackouts on Earth. Our eyes in the sky give us a better view, and more importantly, advance warning. Hopefully, if the Sun does decide to aim something our way, well have enough time to deal with it. Satellites can be shut down, power can be shunted through different parts of the grid, and damage minimized. The Earth's atmopshere protects us fragile humans on the surface, too. But our electronics are expensive, our economy depnds on them, and we have to be aware of the Sun's potential influence on them.

Astronomy and space exploration can pay off, folks. Quite literally, in this case.
 | 
Posted Tuesday, May 14, 2013, at 8:00 AM
Los Angeles is a fun town—as long as you're not a) driving around in it, or 2) trying to see any stars except for the TV and movie kind.
It's a big city, and a lot of the light used to illuminate it goes into the sky. We call this "light pollution", because it's wasted, and also because it can ruin the view of the sky. LA is particularly bad because it's spread out over a huge area, and to see anything at all in the sky you have to get really, really far out of town.
So I will admit to being pretty skeptical when I first saw the picture below: it purports to show the Milky Way—the faint fuzzy band of light strewn across the sky from our galaxy itself—seen over LA!
Seriously, right? That's nuts.
But it's also real. It was taken by Aaron Kiely, who works on spacecraft data at NASA's JPL, and who's familiar with techniques to squeeze extra information out of them. That lends him more credence right away. He also has a more detailed explanation of how he put the image together on his Flickr page, and after reading it I was satisfied it's legit; the techniques he used were very similar to ones I used myself back when I worked on Hubble images!
The idea is that even when you have a very bright foreground (like LA), the fainter background (like the Milky Way) is still there, it's just that the photons from it are vastly outnumbered. But if you take lots and lots of pictures, those photons build up. Then you can add the pictures together to create one where you can see fainter objects.
The problem is the Earth spins, so the Milky Way and the stars in the sky move. Normally you could just shift all the pictures to line them up, but in this case, though, Kiely used a wide-angle 11mm lens, so the pictures are distorted. That makes a simple shift much harder to do. So instead, he used some math to make a model of how the stars moved across the frame of the picture over time. This created a series of curved lines, all different depending on where they were in the frame:
That is essentially a map, a grid, showing where a star would be given its position and the time the picture was taken. He then used that model to warp each image, placing them all on a common frame, and added them together:
Cool. The Milky Way can now be seen, but it's still faint; the bright sky is still swamping the Milky Way light. He needed to subtract it, reduce its influence. So Kiely turned to math once again.
Imagine the sky were the same brightness everywhere. All you'd need to do is find out what that value is (using Photoshop or any number of other image manipulation packages) and subtract it. But the sky brightness changes from spot to spot. Kiely wrote some software that examined the sky brightness all over the image and made a smooth two-dimensional map of it—like how throwing a blanket over a bunch of boxes on the floor smooths out their bumpiness. For those math nerds out there, he fit a polynomial to the background excluding stars and the landscape at the bottom, fed the coefficients into a least squares fit routine, and boom. 2D map made.
Subtracting that from his co-added picture, and voilà! You get the Milky Way hanging eerily over Lalaland.
Well, almost. Shifting and adding all the images together blurred out the hills and city at the bottom, so he took the nice, sharper shot of that from one of the single pictures and replaced the blurred portions.
Some people might think this is "cheating", since so much manipulation is involved. I can understand that, but I'm not so upset. First of all, this is art, not science. Well, it is science; science used to make art. And it's beautiful.
But moreover, let me ask you this: What isn't cheating? A camera by its very nature shows us things our eyes cannot see. It collects light for far longer than our eyes do, it responds to color differently than our eyes do, it converts light to digital data, and it even performs a lot of mathematical manipulation of the picture before we even see it.
For some, "cheating" is when you're showing something in the picture that wasn't there in the first place… but even then it may not be so bad; astronomers combine images from different telescopes all the time. I only get upset by that when it's presented as an actual photo; the person doesn't let you know it's been manipulated. Honesty is the best policy.
So to me, what Kiely did is not only legit, but also useful. He was able to tease out information that was in his pictures but far too faint to see in any one shot. And the result is amazing.
 | 
Posted Monday, May 13, 2013, at 11:11 AM
Science is not about the bottom line.
Photo by NRC, modified by Phil Plait

This is not a joke. I wish it were.
John MacDougal, President of the NRC, literally said, "Scientific discovery is not valuable unless it has commercial value". Gary Goodyear, the Canadian Minister of State for Science and Technology, also stated "There is [sic] only two reasons why we do science and technology. First is to create knowledge ... second is to use that knowledge for social and economic benefit. Unfortunately, all too often the knowledge gained is opportunity lost."
I had to read the article two or three times to make sure I wasn't missing something, because I was thinking that no one could possibly utter such colossally ignorant statements. But no, I was reading it correctly. These two men—leaders in the Canadian scientific research community—were saying, out loud and clearly, that the only science worth doing is what lines the pocket of business.
This is monumentally backwards thinking. That is not the reason we do science. Economic benefits are results of doing research, but should not be the reason we do it. Basic scientific research is a vast endeavor, and some of it will pay off economically, and some won't. In almost every case, you cannot know in advance which will do which.
In the 19th century, for example, James Clerk Maxwell was just interested in understanding electricity and magnetism. He didn't do it for monetary benefit, to support a business, or to maximize a profit. Yet his research led to the foundation of our entire economy today. Computers, the Internet, communication, satellites, everything you plug in or that uses a battery, stem from the work he did simply because of his own curiosity. I strongly suspect that if he were to apply to the NRC for funding under this new regime, he'd be turned down flat. The kind of work Maxwell did then is very difficult to do without support these days, and we need governments to provide that help.
In his statement above, Goodyear did throw in a mention of "social benefit", and I'll agree that does motivate many scientists—making life better for people is a strong incentive—but again, you cannot always know what research will do that and what won't.
And that's OK, because it's not like the money is wasted when invested in science. For one thing, the amount of money we're talking about here is tiny, tiny, compared to a national budget. For another, investment in science always pays off. Always, and at a very high rate. If you want to boost your economy in the middle and long run, one of the best ways to do it is invest in science. Instead of slicing away the scope of what scientists can do to save pennies and focus on narrower goals, the government should be increasing their budget and widening their vision.
But the Canadian government is doing the precise opposite. If proposed and immediate economic benefits are the prime factors in choosing what science to fund, then the freedom of this human endeavor will be critically curtailed. It's draining the passion and heart out of one of the best things we humans do.
By doing this, the Canadian government and the NRC have literally sold out science
 | 
Posted Monday, May 13, 2013, at 7:30 AM
 | 
Posted Sunday, May 12, 2013, at 6:32 PM
Chris Hadfield—astronaut, and commander of Expedition 35 on the International Space Station—is full of surprises. He's been tweeting amazing pictures from space for months, and has even sung a duet with a musician on the ground.

Still, this I did not expect: a full-blown music video of him singing and playing guitar to David Bowie's "Space Oddity." This is, quite simply, amazing.
Commander Hadfield comes back to Earth tomorrow, riding the fiery chariot of a Soyuz capsule. One of his crewmates coming home with him is ... Tom Marshburn.

 | 
Posted Sunday, May 12, 2013, at 8:00 AM
I like to live a spoiler-free existence, preferring to have no or at least minimal preconceptions when walking into a movie theater or sitting down to watch Doctor Who. I have remained amazingly and happily in-the-dark about the new Star Trek movie, for example, despite the existence of, y'know, the Internet.
That looks amazing. I don't generally judge a movie just on special effects, but I like the way this was shot, and it looks like there's a lot of attention to detail. And best yet, the trailer gives you enough information to be intriguing, to draw you in, but not enough to ruin anything.
Plus, I do have something of a crush on George Clooney, so there's little doubt I'll watch this when it comes out in October.
 | 
Posted Saturday, May 11, 2013, at 2:31 PM
It's with some relief I can say that's not a fleet of alien spaceships bent on either enslaving the human race or possibly eating us. It's not even a swarm of meteors: what you're actually seeing there is a satellite dramatically breaking up as it re-enters the Earth's atmosphere. And it's even been identified: it was the Cygnus mass simulator, a payload lofted into space by the Antares rocket in April!
That was the first successful launch of the rocket by the Orbital Sciences Corporation, placing several small satellites into orbit. Eventually, the rocket will also be equipped with a cargo delivery spacecraft called Cygnus, planned to take supplies to the space station. For the first test flight on Apr. 17, Antares carried a dummy payload with the same mass as a Cygnus to test out the rocket systems.
Antares put the Cygnus dummy into a low orbit. At that altitude the atmosphere is thin, but it's there. Over time, drag affected the satellite, lowering its orbit, dropping it into thicker air, slowing and dropping it more. On Thursday night local time (Friday morning, May 10 at about 01:00 UTC), the Cygnus dummy payload dropped down enough to experience re-entry. As it slammed through the atmosphere at several thousand kilometers per hour it compressed the air in front of it, heating it up. The pressure and heat disintegrated the structure, and it fell apart, blazing across the sky.
The timing, direction, and speed are all consistent with it being the Antares payload, so it looks like we can move this event from the "UFO" into the "IFO" category.
I've seen hundreds of meteors, so I'm pretty familiar with what they look like. I've only witnessed a couple of satellite re-entries, and there's no mistaking the two! Meteors are moving at interplanetary speeds, and zip across the sky. Satellites are more stately, moving at a fraction of a meteor's speed, and you commonly can see the little bits and pieces burning and falling away as they go by. It's astonishing.
As more private companies get into the launch game—and with everyone walking around with a private movie studio packed into their phones—we'll be seeing more video like this. I hope that as these sightings and videos become more common, people will learn even more about what's going on literally right over their heads.
Tip o' the probe to my friend and space historian James Oberg for alerting me to this, and to the folks (including Ted Molczan) at the SatObs SeeSat forum for the quick work identifying the debris.