Your Guide to the World's Hidden Wonders
Swimming in Ice, Sleeping in Snow: Winter Vacationing in Kemi, Finland
Does your ideal vacation involve sub-zero temperatures, survival suits, cream of smoked reindeer soup, and being able to see your breath in your hotel room? Then meet your dream destination: Kemi, Finland.
Located on the Bothnian Bay in the Lapland region, Kemi is home to around 23,000 people. Every winter, visitors flock to the town to experience its two star attractions: the Sampo, a 250-foot icebreaking ship, and LumiLinna, a castle built out of snow.
From 1961 to 1987, the Sampo served as a government vessel, carving paths through the frozen Baltic Sea so that shipping operations could continue during winter. In 1988, the newly retired Sampo became a tourist ship. Between late December and mid-April you can climb aboard for a four-hour cruise of the frozen sea. Watching and hearing the ship smash through the surface ice is novel enough, but then comes the real highlight: donning a bright red survival suit and floating in the frigid water. (Swimming is optional — if the idea doesn't appeal, you can settle for a walk on the ice.)
A night at the LumiLinna snow castle is the obvious way to cap off the Kemi experience. The castle's offerings are diverse: admire the dramatically lit ice sculptures while dining on cream of smoked reindeer soup at the 150-seat restaurant, then christen a child in the attached ice chapel before stripping down to socks, underwear, and a warm hat and jumping into a fleece-lined sleeping bag in one of the private hotel rooms. The in-room temperature is 23 degrees Fahrenheit, but the sleeping bags are warm enough to induce sweating if you're clothed — hence the staff's recommendation of an underwear-and-woolly-hat ensemble.)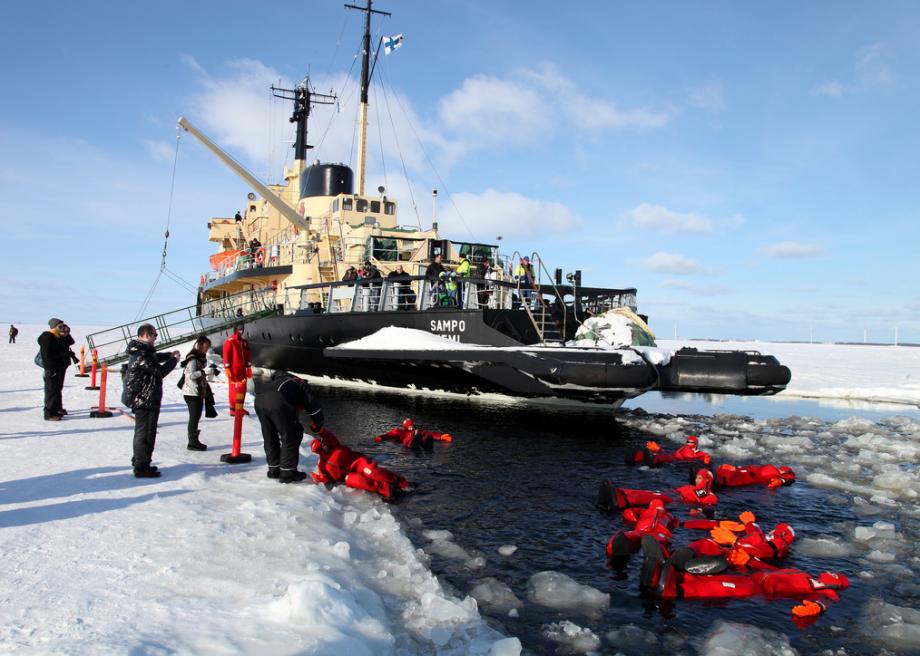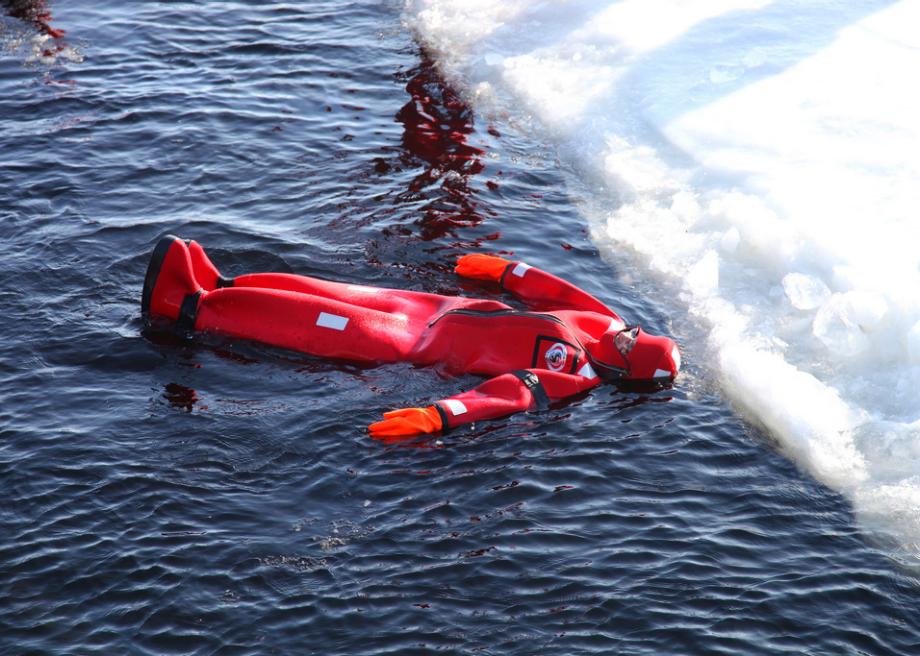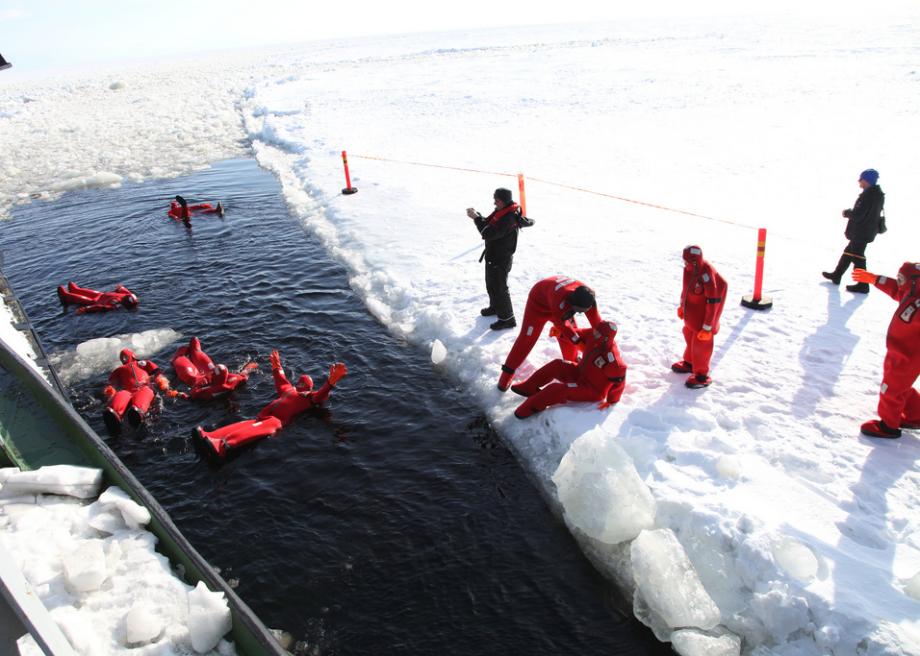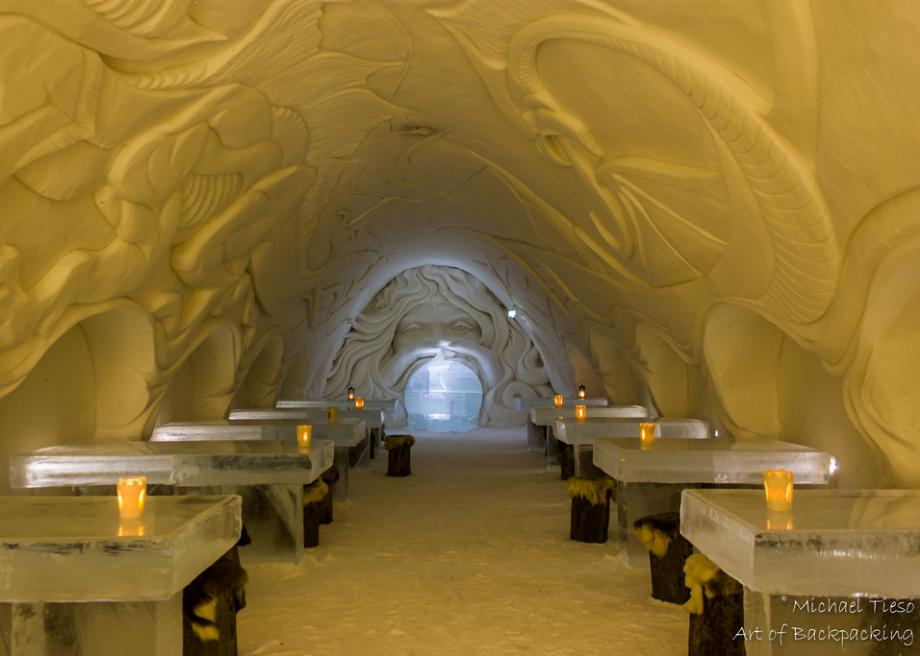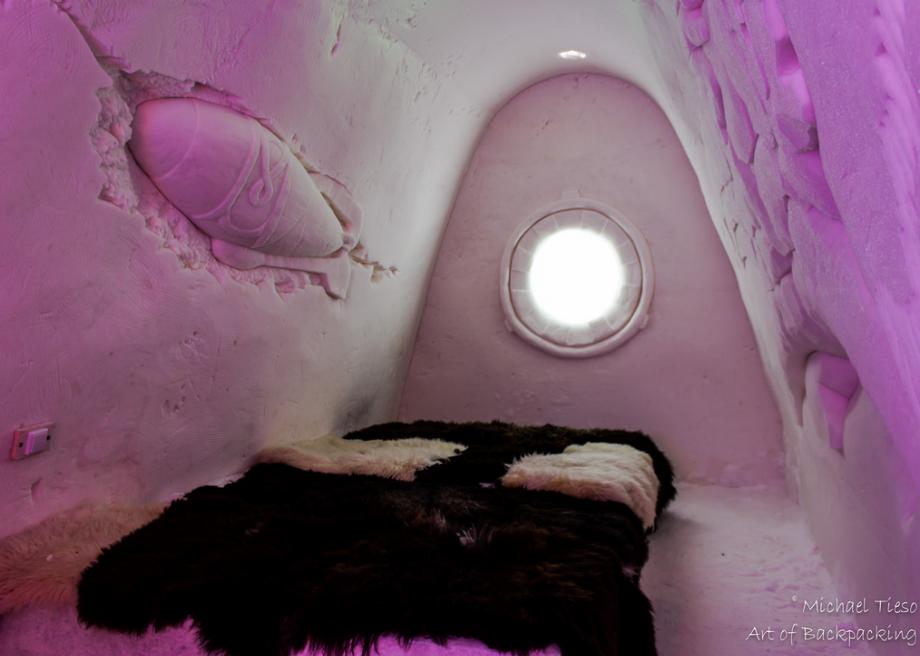 Burning the Gävle Goat: Sweden's Holiday Tradition of Animal Arson
At this time of year, the residents of Gävle, Sweden have one big question on their minds: Will the goat burn?
In 1966, advertising consultant Stig Gavlén decided to create a giant yule goat—a traditional Christmas ornament made of straw—and put it in the town square. Gavlén's brother Jesper, the chief of the fire department, took responsibility for the design. On Dec. 1, 1966, the 43-foot-tall goat was erected in the square. A few minutes into New Year's Day, 1967, the Gävle Goat was on fire. It was the first act of arson in what would become a holiday tradition of violence against the animal.
Built annually since 1966, the Gävle Goat has been torched 26 times. In more than one instance, vandals were so eager to destroy the goat that they burned it before it was even installed. Some years, the arsonists are courteous enough to wait until after Christmas before setting it ablaze.
Though death by fire is the main form of human-on-goat violence, other acts of hostility have been perpetrated against it. The goat has been hit by cars, kicked to pieces, and, if rumors are to be believed, a couple had sex in its scratchy innards in 1968.
Anti-violence measures including volunteer guards, web cams, fireproofed straw and police watches have failed to deter committed fire starters. In 1988, English betting agencies began allowing punters to gamble on the goat's destiny.
As of today, the 2013 Gävle Goat is still standing. Its days may be numbered—last year's goat burned down on Dec. 12.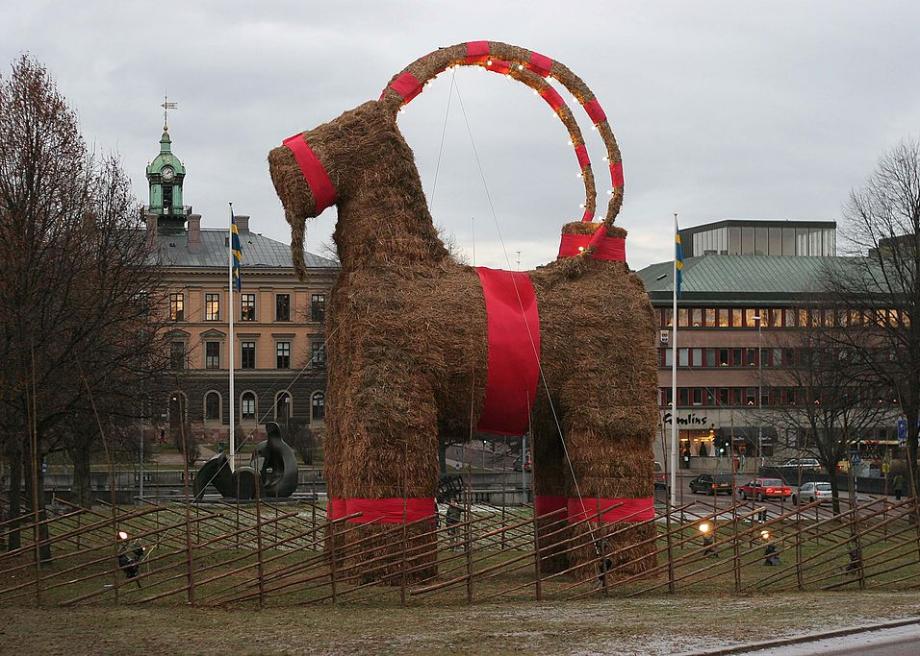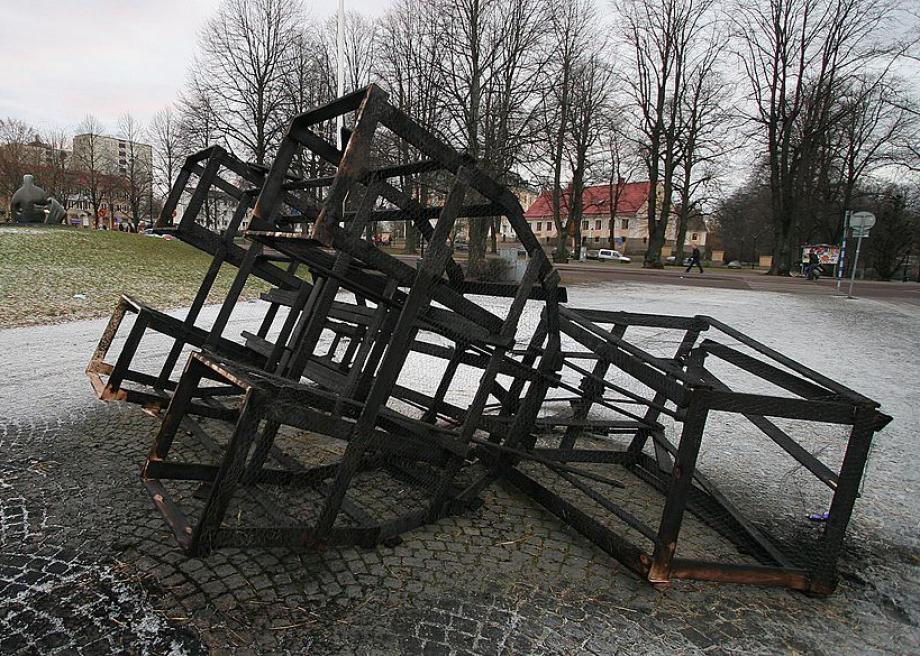 Great goats around the globe:
View
Gävle
in a larger map
Cabbages and Condoms: The Restaurant That Serves Green Curry and Birth Control
"Our food is guaranteed not to cause pregnancy," boasts the slogan of Cabbages and Condoms, a Bangkok restaurant with a focus on family planning.
Mechai Viravaidya, a safe-sex activist and founder of Thailand's Population and Community Development Association (PDA), established the eatery with the philosophy that birth control should be as accessible and mundane as cabbages. Condoms dominate the restaurant's decor — mannequins wear outfits made from them, the lampshades are covered in them, and diners receive them at the end of their meal in lieu of mints.
Proceeds from the restaurant benefit PDA, which aims to break down taboos surrounding sex and HIV/AIDS through community outreach programs. Viravaidya's other quirky safe-sex awareness initiatives include condom-blowing contests for school children and free vasectomies for Cabbages and Condoms patrons. (There is a family-planning clinic next door to the restaurant.)
Viravaidya's devotion to safe-sex education has earned him widespread praise, including a global health award from the Bill & Melinda Gates Foundation and a slew of honorary doctorates. But the biggest honor bestowed on him comes from the communities he serves: "Mechai" is now a slang word for "condom."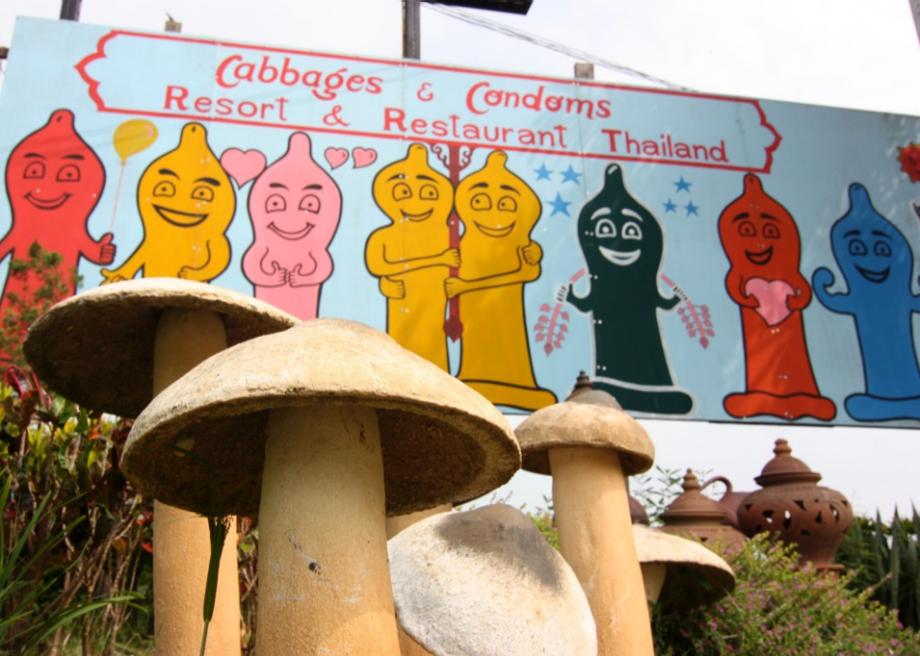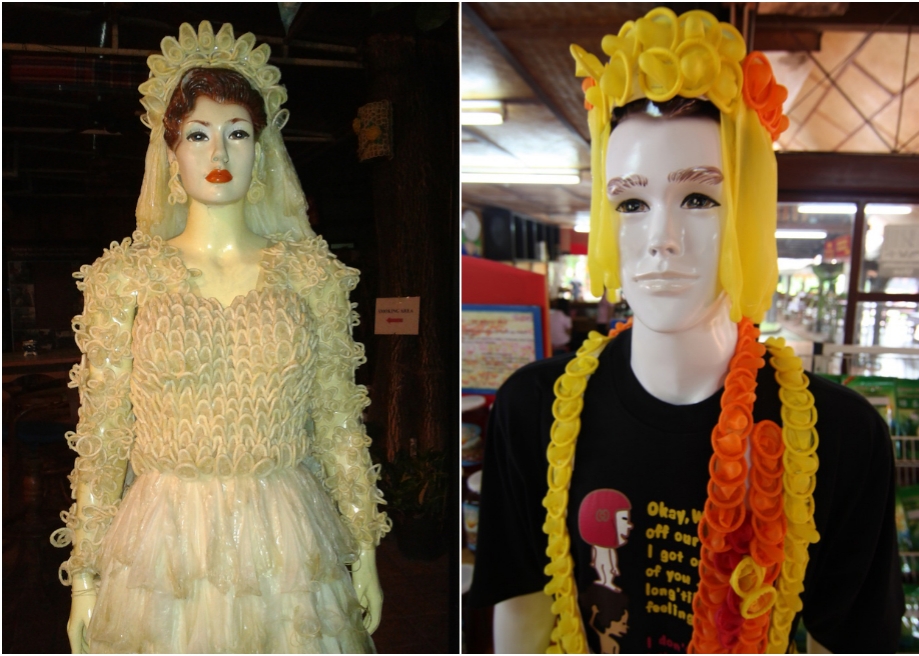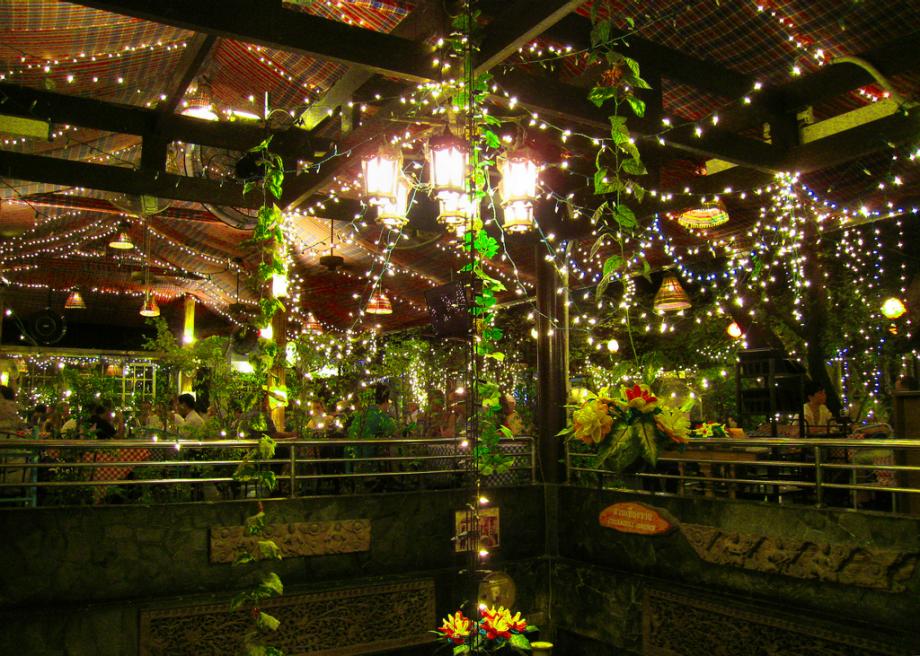 Other restaurants with double-take-worthy concepts:
Paronella Park: The Castle Built by a Spanish Dreamer in Tropical Australia
Since childhood, Spanish baker Jose Paronella had dreamt of building a Moorish castle. In 1913, the adventurous 26-year-old left his village in Catalonia and moved to the tropical north of Australia. There he eventually found wealth as a sugar cane farmer, and was finally able to pursue his dream.
In 1929, Paronella purchased a plot of rainforest in Queensland and began building his castle by hand, using sand, clay, old train tracks, gravel from the nearby creek, and wood taken from abandoned houses. By 1935, the structure had expanded to include a pool, cafe, tennis courts, cinema, ballroom, and villa gardens with a grand staircase — all open to the public.
After Paronella's death in 1948, the building suffered decades of neglect, but thanks to conservation efforts, the castle is alive once again. Lush tropical plants have encroached upon and mingled with Paronella's hand-built stairs and fountains, making them look like they sprouted from their natural surroundings.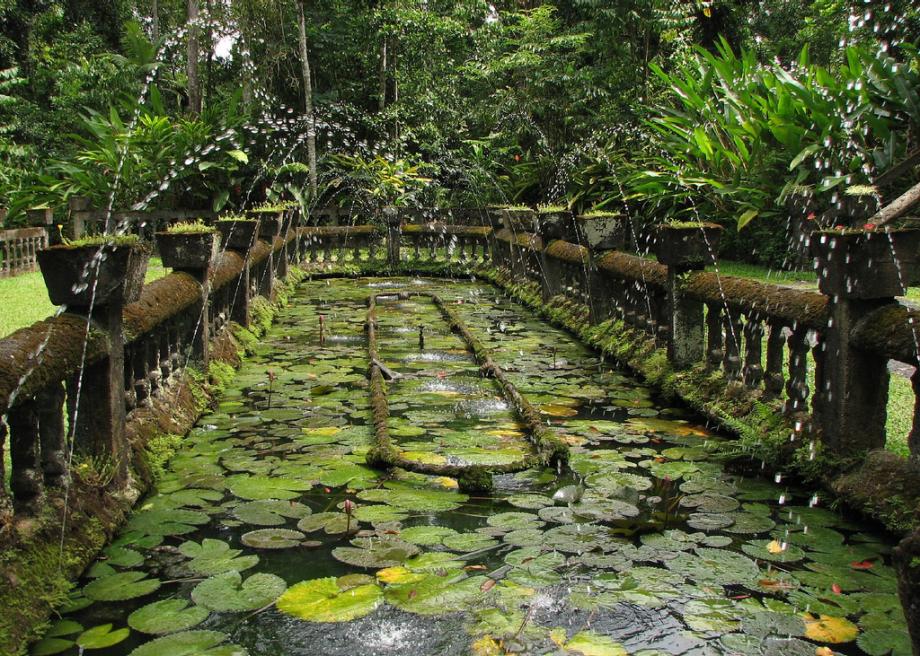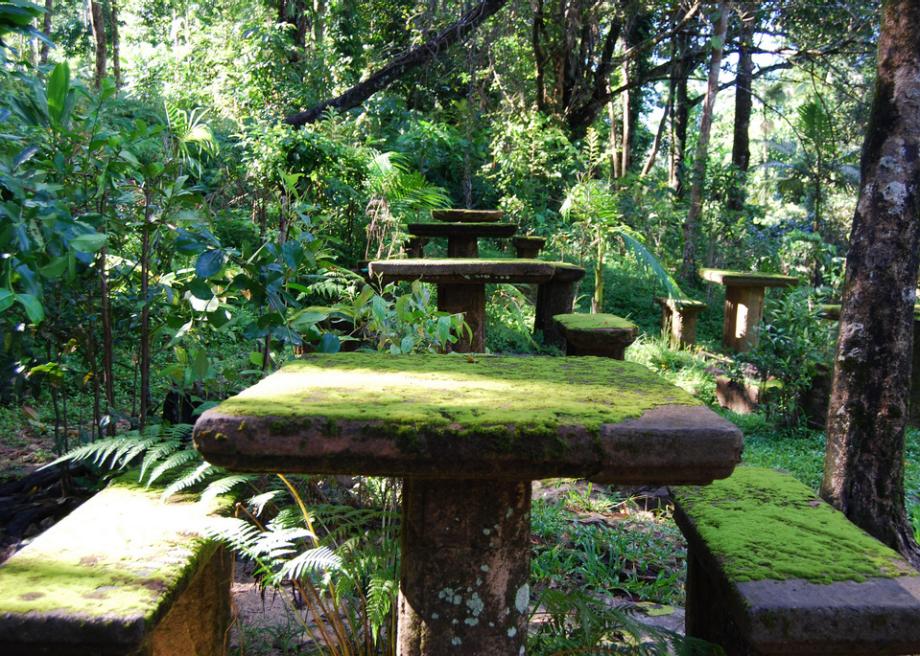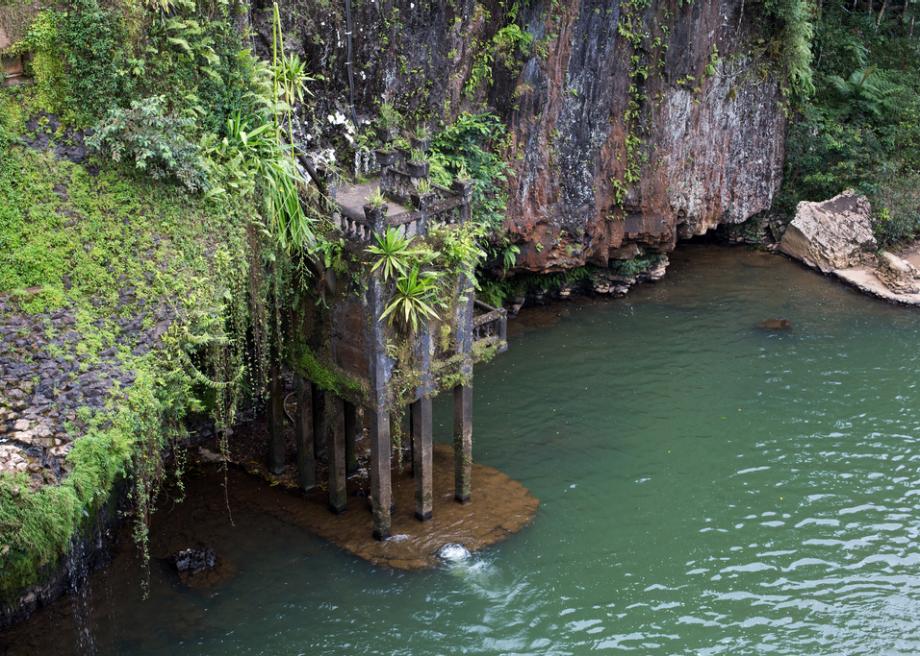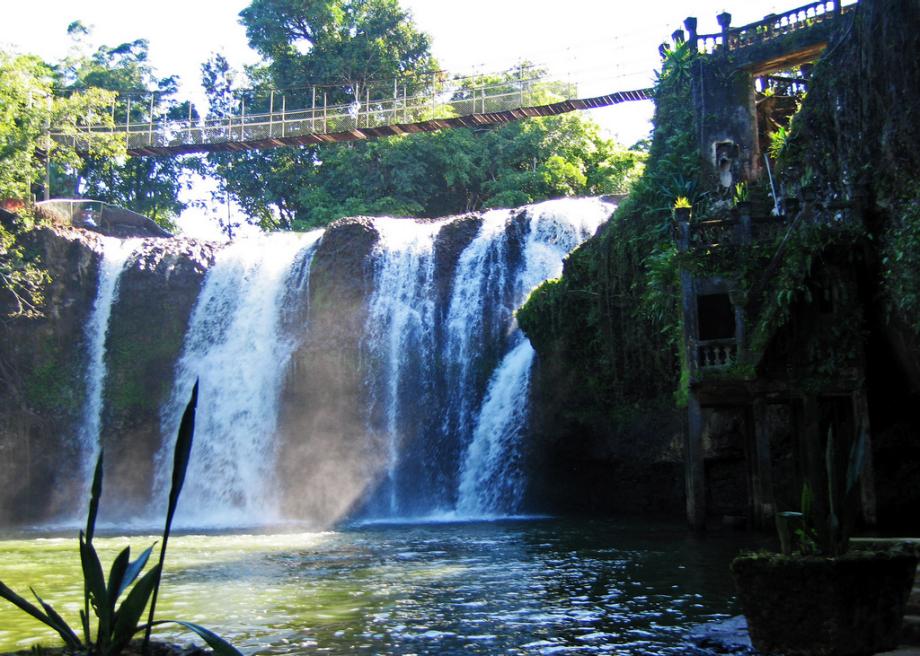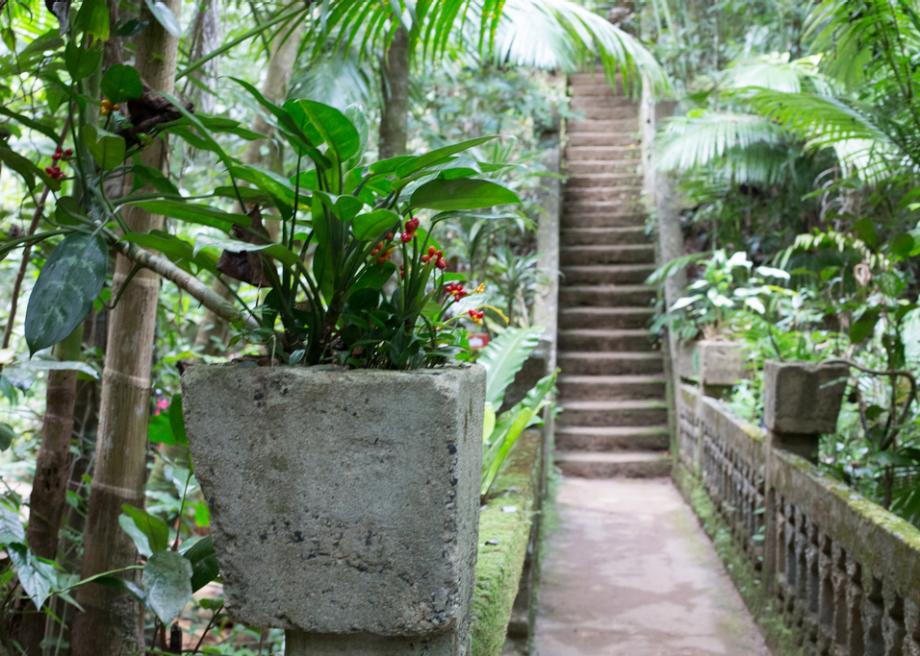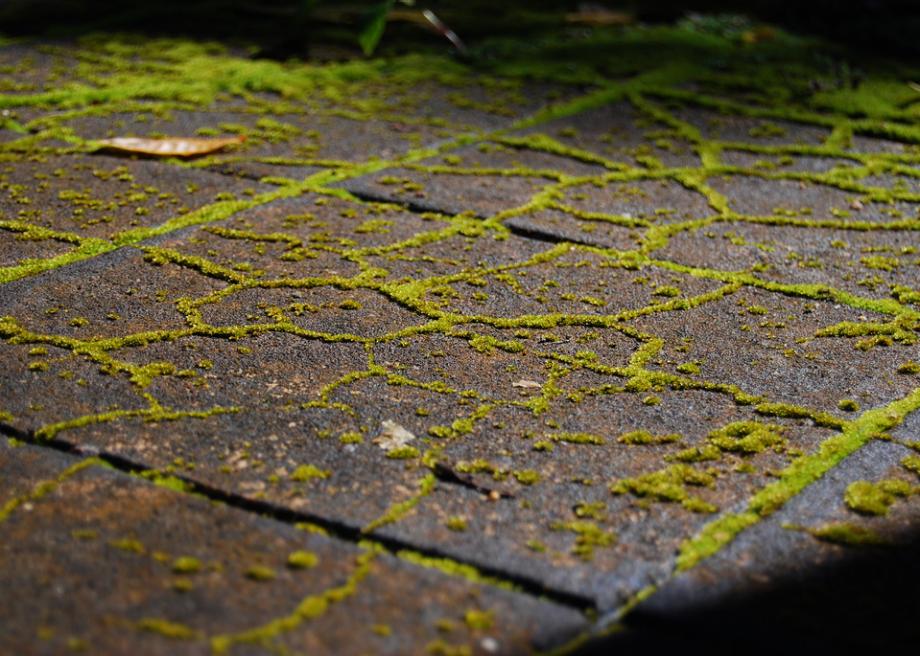 Other self-built castles:
Cool World: Inside the Magnificent, Melting Mendenhall Ice Caves
Mendenhall Glacier, a 12-mile-long mass of ice in Juneau, Alaska, is a popular tourist attraction. Few visitors, however, see the the glacier from its most spectacular vantage point: inside it.
Rising global temperatures have caused the glacier to start melting—it has receded by about two miles since 1958. Water has carved caves into the interior, creating surreal, turquoise-toned worlds whose shapes are ever changing.
A trip to the Mendenhall ice caves requires an arduous journey—it involves a kayak ride or long hike, an ice climb, and faith that the melting caverns won't collapse in on you—but the incredible landscapes are a once-in-a-lifetime sight.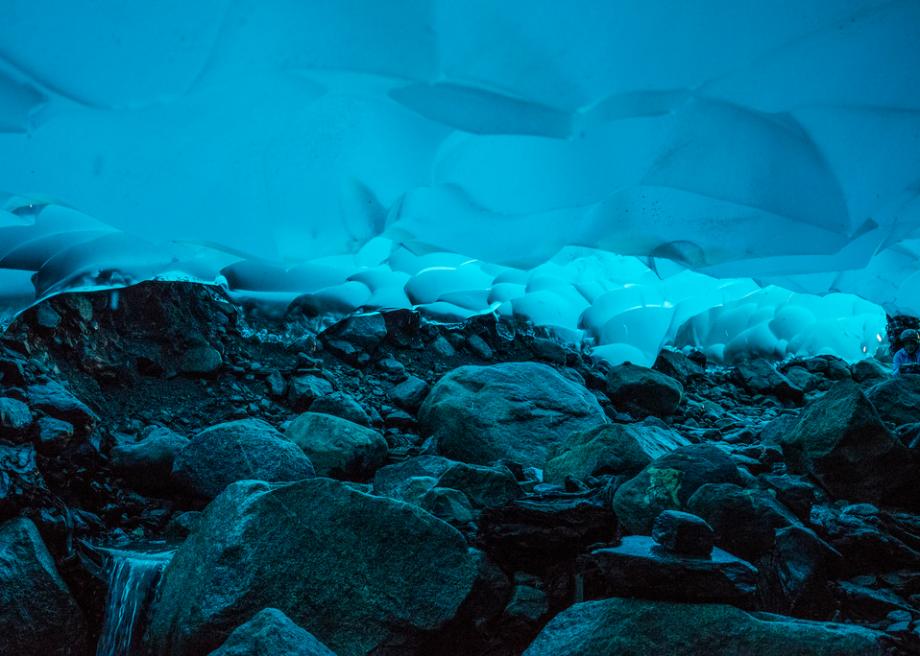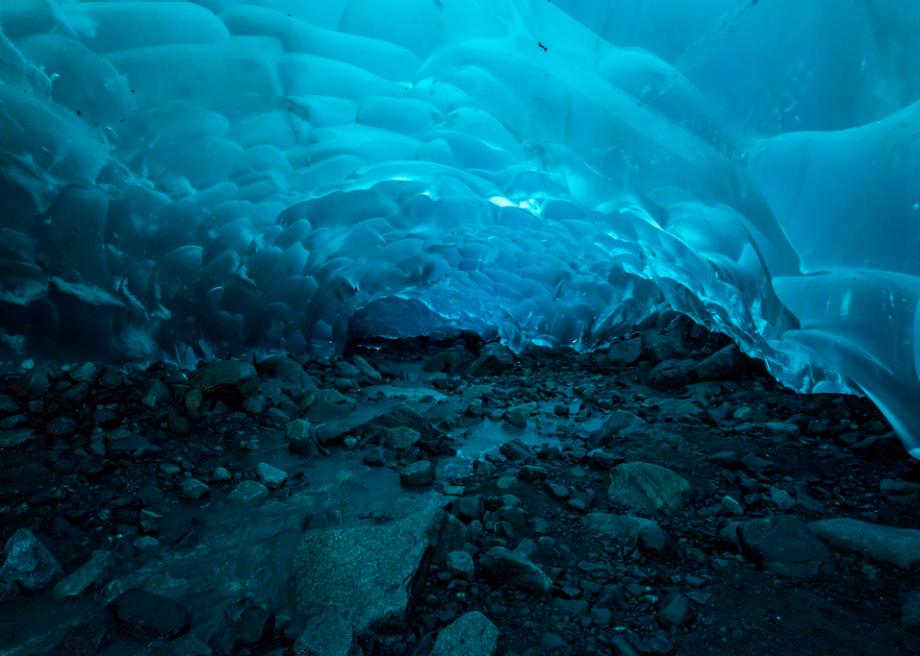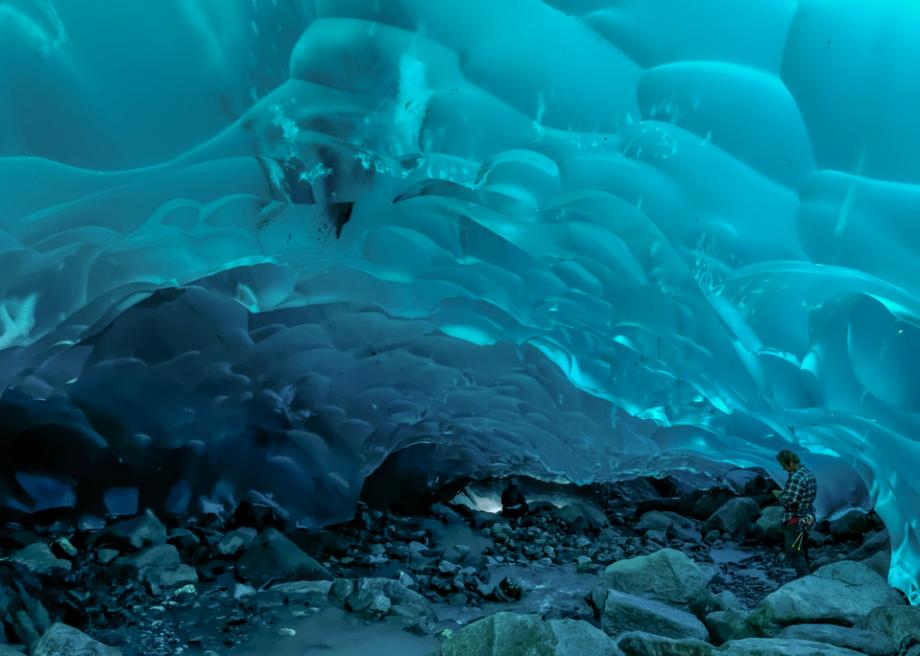 The Mothball Fleet: Aboard the Dying Ghost Ships of Suisun Bay
On the northwest side of Suisun Bay, just outside San Francisco, a fleet of ghost ships is slowly disappearing.
Known to locals as the Mothball Fleet, the collection of U.S. Navy and merchant reserve vessels has been in the bay since the end of World War II. At that time, thousands of surplus ships were allocated to a National Defense Reserve Fleet (NDRF), intended for deployment during military actions and national emergencies. In addition to Suisun Bay, fleets were moored at ports in Virginia, Texas, New York, North Carolina, Alabama, Oregon, and Washington.
At its peak during the Cold War, the Suisun Bay Reserve Fleet had about 400 ships. Today there are 10. The reason for the sharp decline is partly environmental: as the ships have settled into obsolescence, paint from the rusting surfaces has been flaking off, depositing toxins such as lead, copper, zinc, and barium into the bay.
In a few years, every ghost ship from the Mothball Fleet will be gone. The federal Maritime Administration has pledged to remove the last of the outdated ships by September 30, 2017, and is operating ahead of schedule. Most of the ships' final destination is a scrap yard in Texas, where they will be broken apart and recycled. In the meantime, the surfaces of the Suisun Bay ships must be cleaned every 90 days to prevent paint flakes from dropping into the water.
The Mothball Fleet is under surveillance and trespassing is strictly prohibited. Some daring explorers, however, have been unable to resist the urge to stow away with cameras in tow.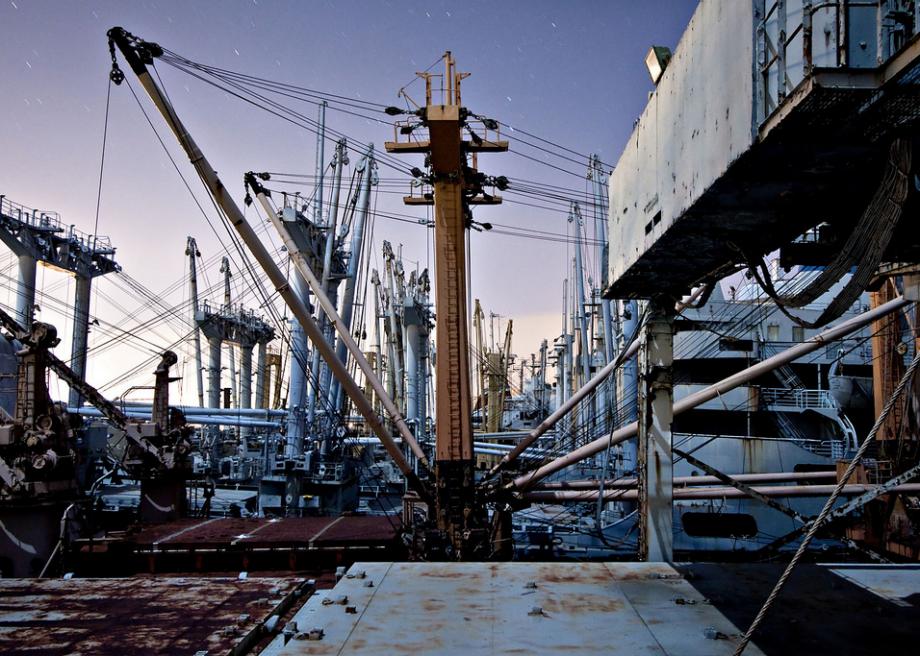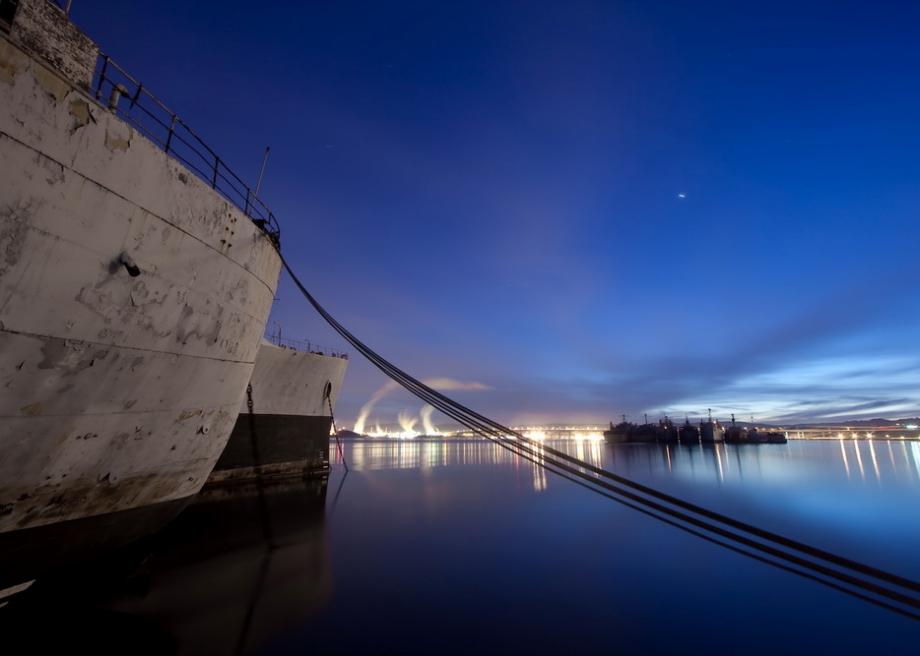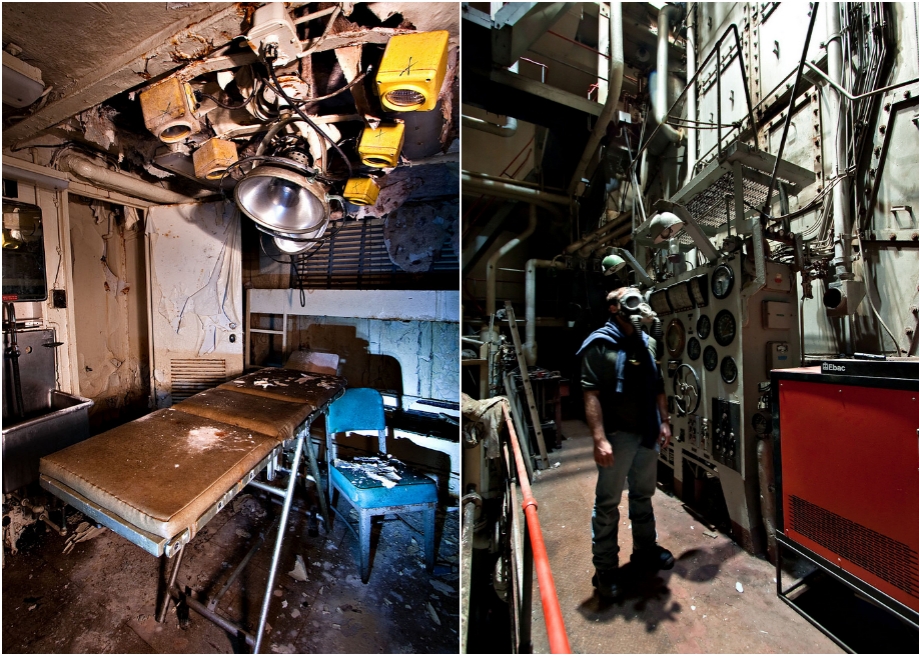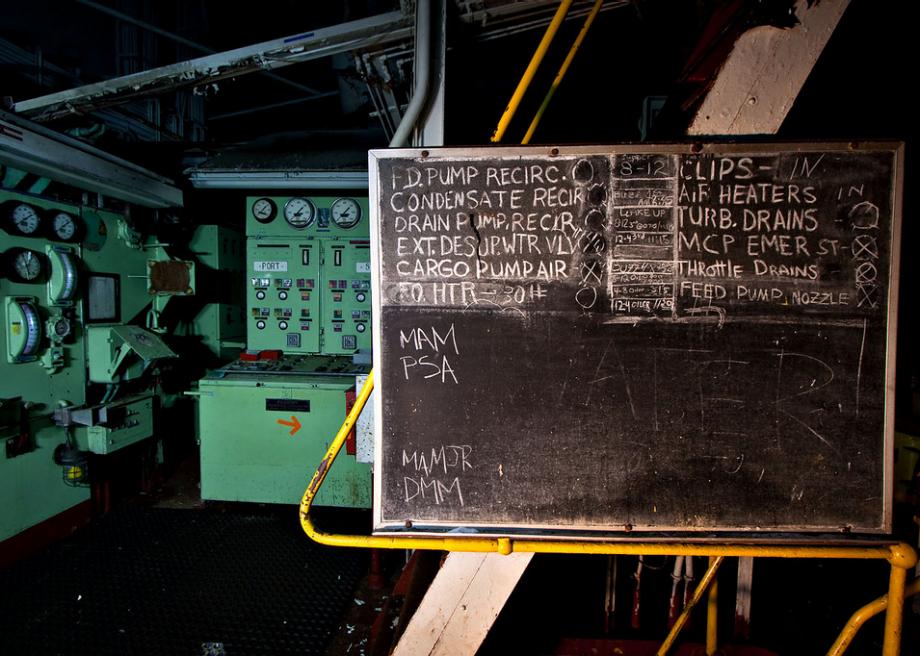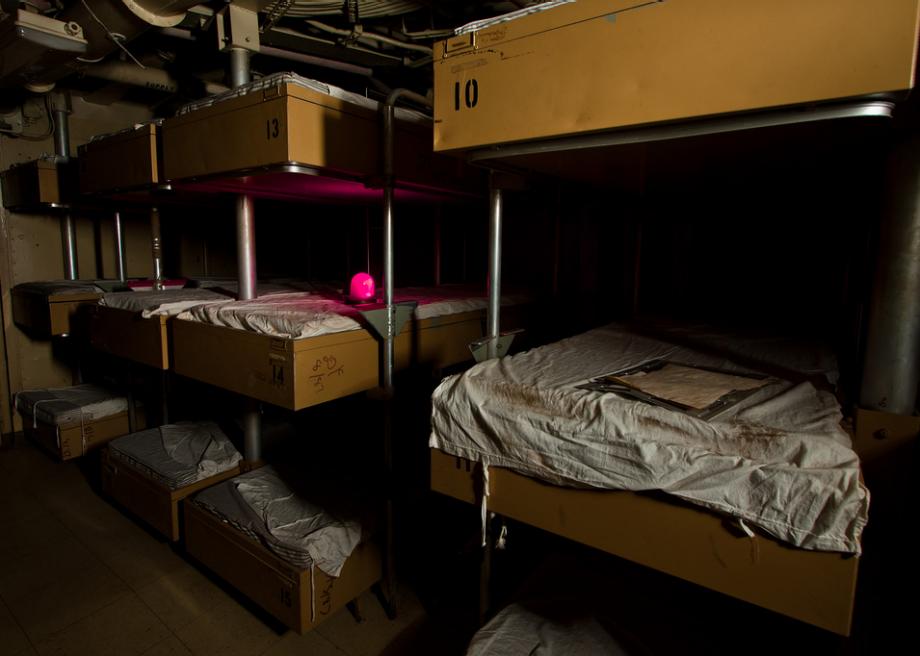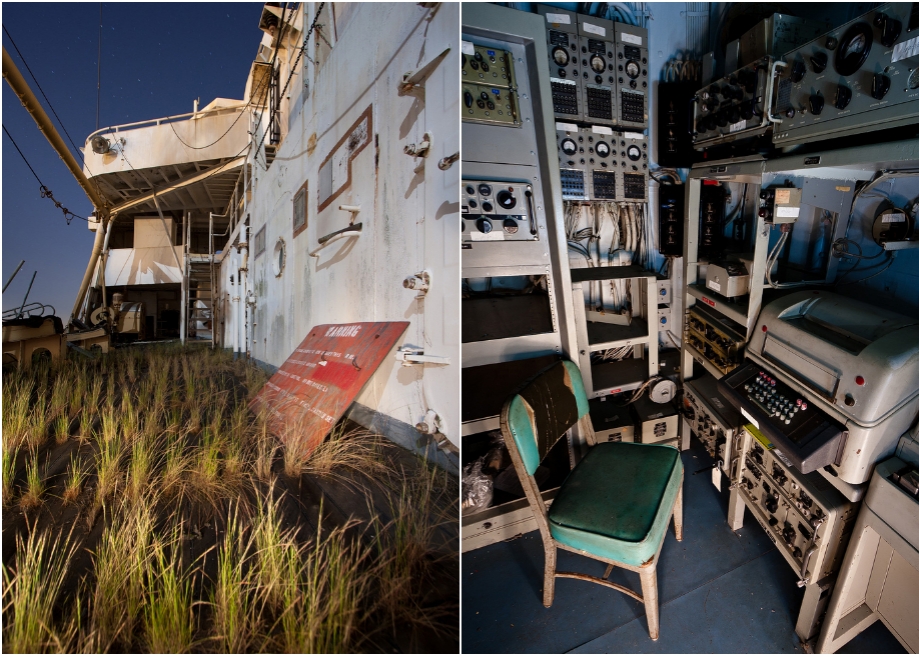 Frozen Castles, Slides, and Sculptures at Harbin's Ice and Snow Festival
It's almost a new year, which can only mean one thing: it's almost time for the annual Harbin International Ice and Snow Sculpture Festival. For a month every January, the city of Harbin in China's northeast transforms into a winter wonderland of castles, tunnels, slides, and sculptures — all made from ice and snow, and illuminated in shades of pastel at night.
The festival began as an ice lantern garden party in 1963. (The term "garden party" may evoke scenes of summer dresses and sandwiches in a verdant milieu, but Harbin's January temperatures can plummet to -28 degrees Fahrenheit.) China's Cultural Revolution caused a prolonged interruption to the annual celebration, but the ice festival returned in 1985 and has been going strong ever since.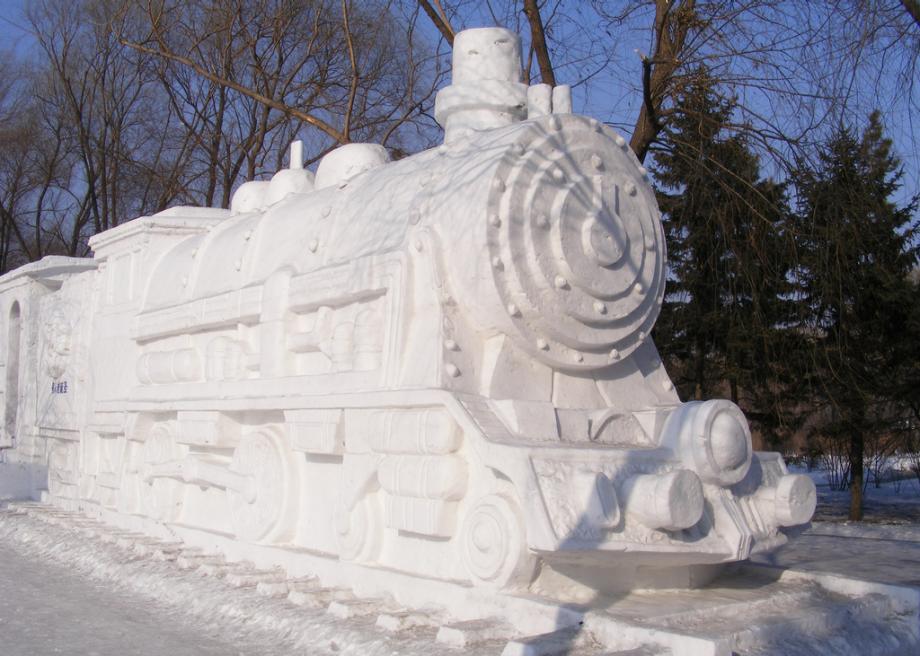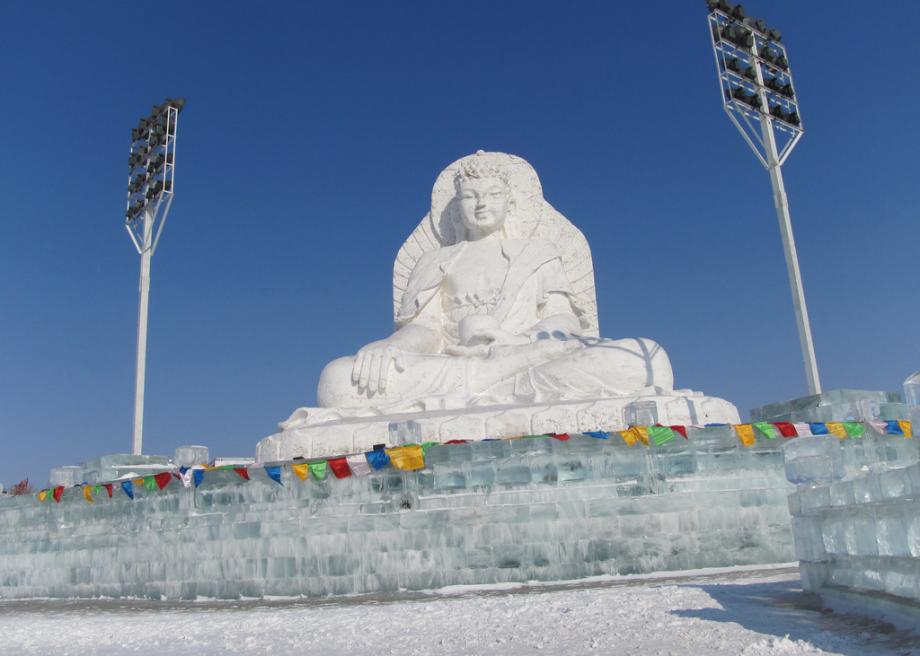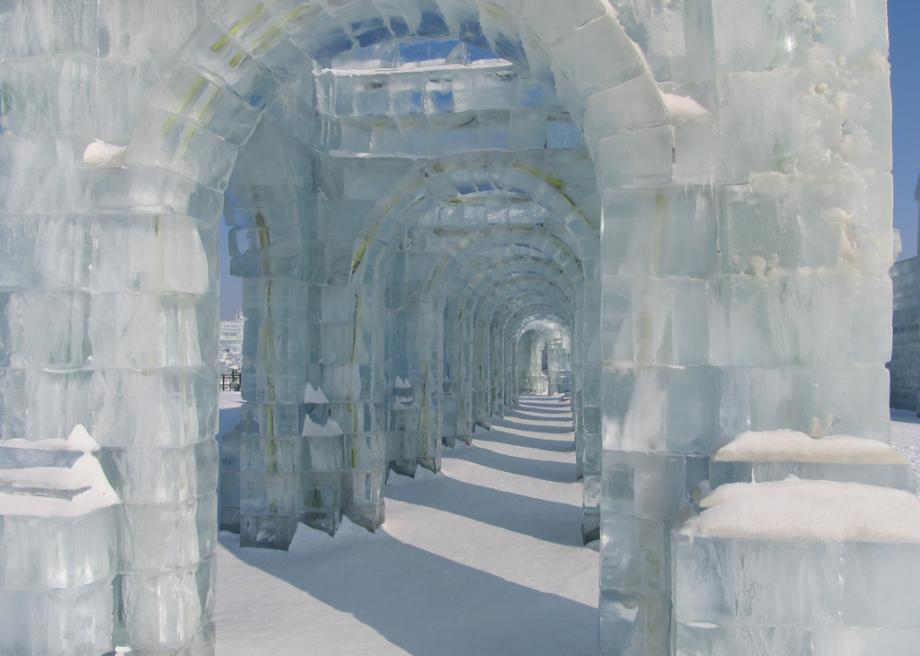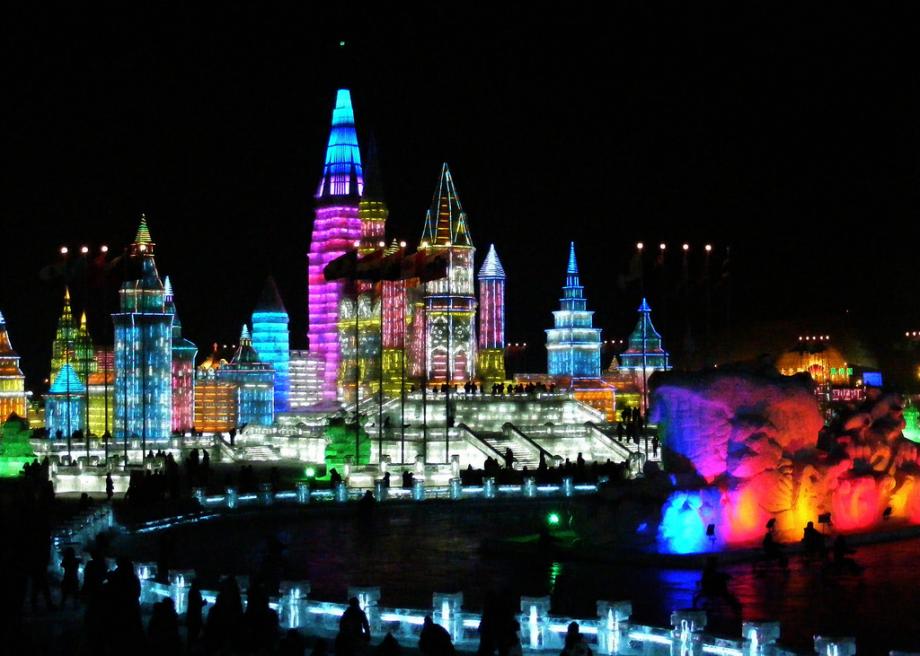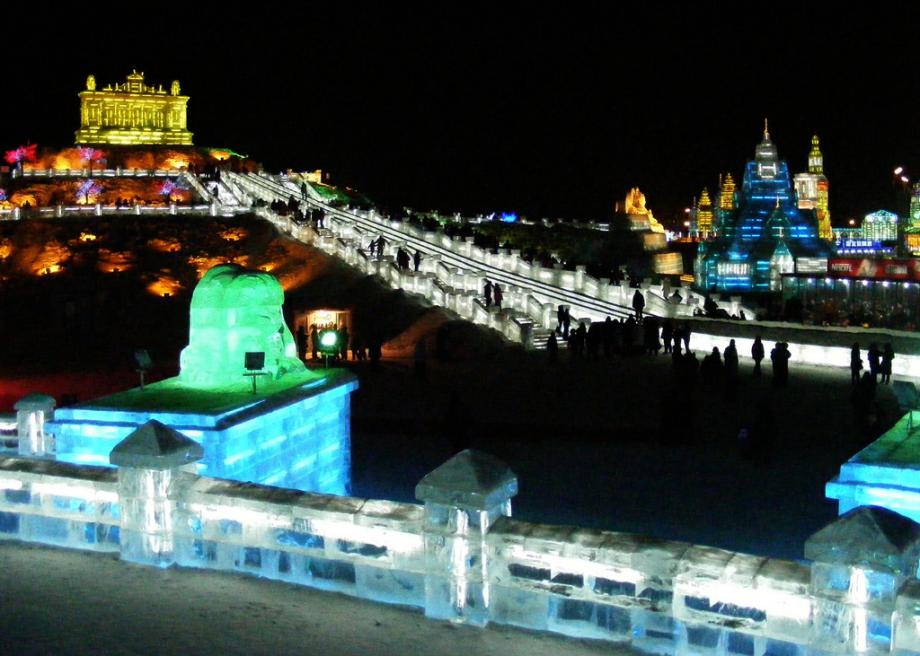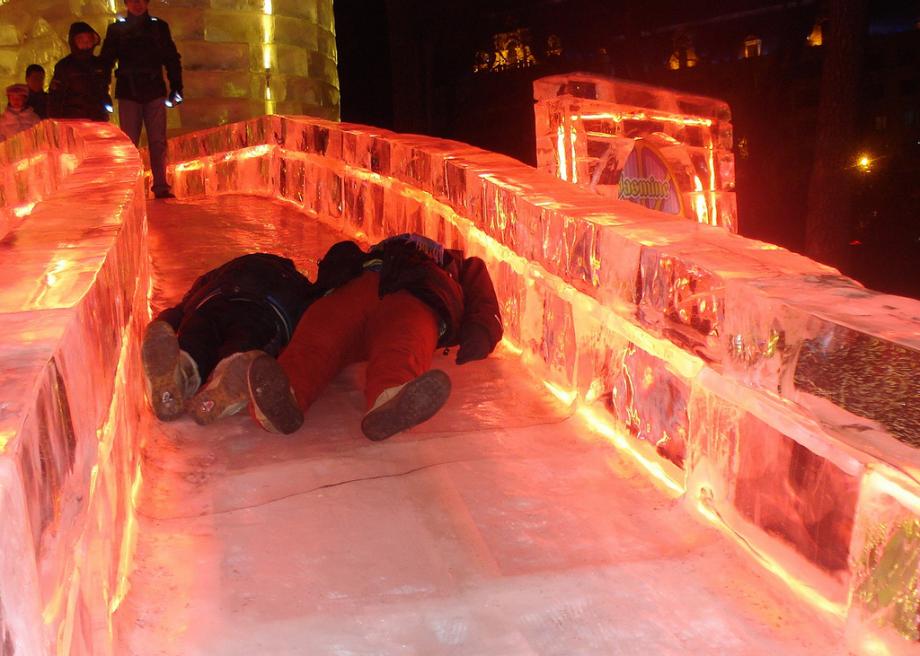 The Vine Bridges of Iya Valley, Japan
Roads, shops, and hotels are gradually encroaching on the misty gorges and winding rivers of Japan's remote Iya Valley. But slung across the canyon are three remnants of the 12th century Genpei War: bridges made from mountain vines.
It is thought that the bridges of Iya Valley were first created by members of the Heike clan who took refuge in the valley after being defeated in the 1180-1185 war. The bridges provided a passage across the 148-foot gap above the Iya river and also protected the Heike from enemy attacks: if they were pursued, they could simply cut the vines and sever the link.
The original bridge paths were made of thin wooden planks with 8- to 12-inch gaps between them. The cables stringing everything together were made from woven Wisteria vines. There were no guard rails, and the bridges would bounce wildly every time a brave soul attempted to cross it.
Though they retain much of the original aesthetic, today's bridges are more sturdy than their predecessors: steel cables are hidden beneath the vines, the gaps between planks measure seven inches, and each bridge is rebuilt every three years. Still, with a 45-foot drop to the river and a swaying sensation accompanying every footstep, it's a harrowing walk to the other side.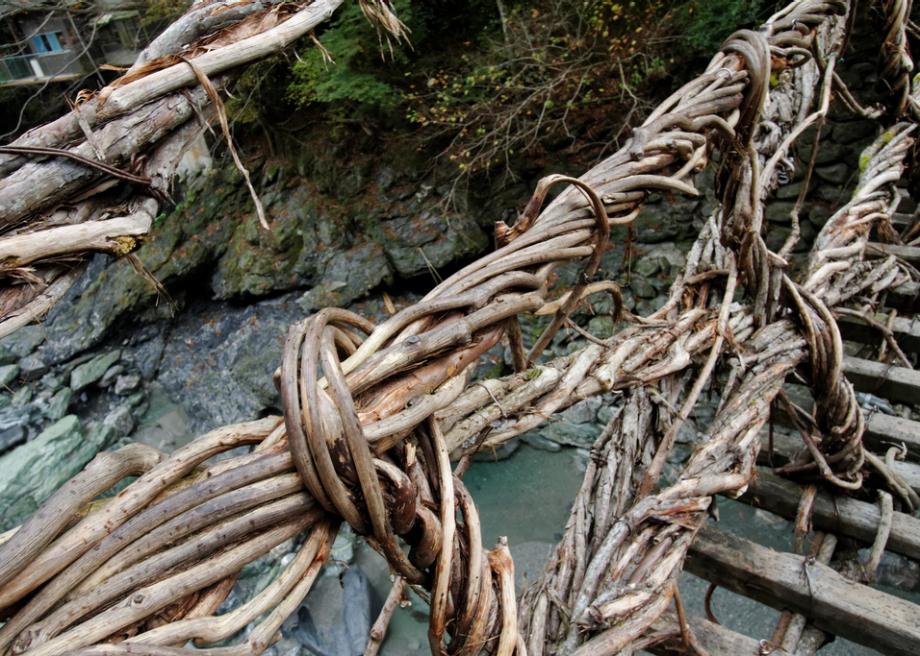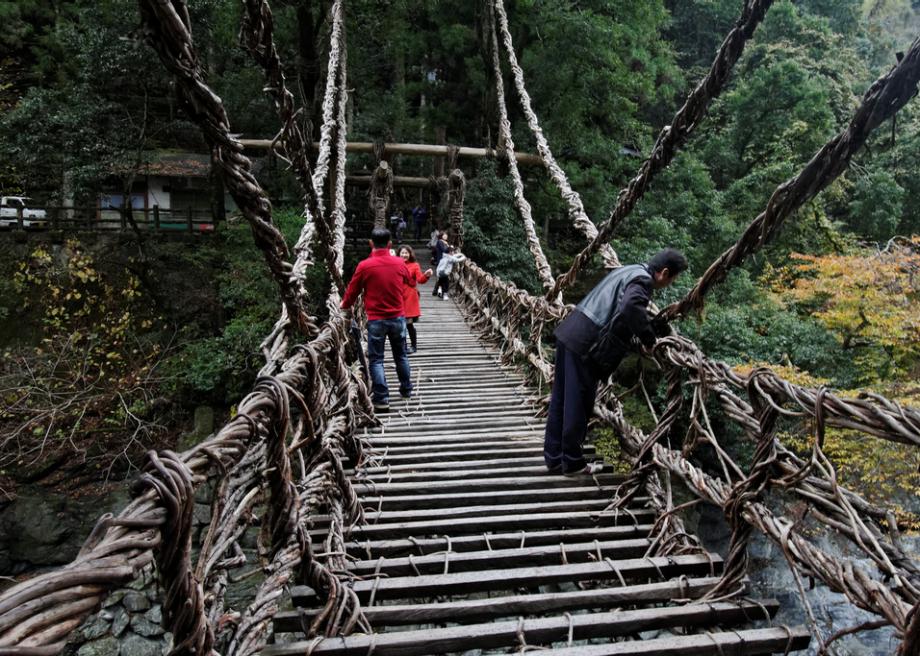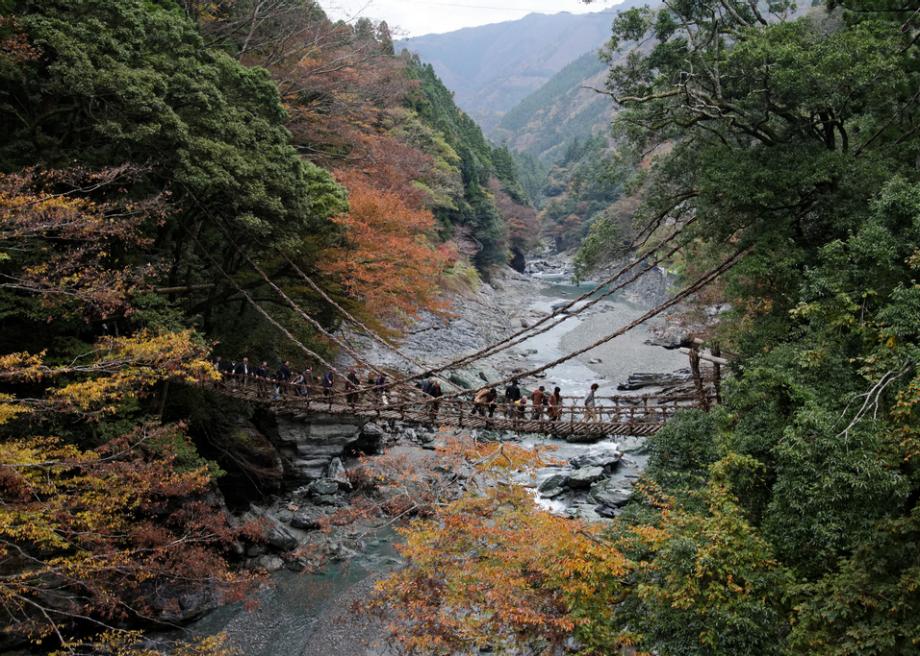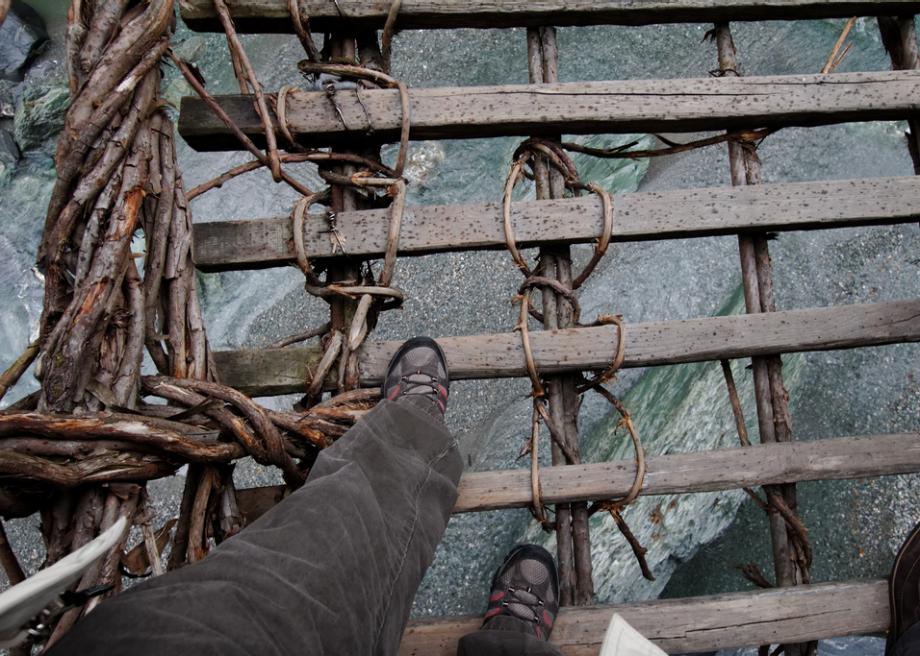 More bridges where you'll fear to tread:
Jigokudani Park: The Thermal Spa for Snow Monkeys
The relaxing sensation of soaking in an onsen—or Japanese hot spring—is so popular that even the country's monkeys take part in the tradition. At Jigokudani (Hell's Valley) Park just outside Nagano, snow monkeys soak in the hot springs on winter days and return to the forest at night.
The simian spa has been operating since at least 1963, when the snow monkeys were first observed bathing in the spring. They do so to ward off the cold—Jigokudani's harsh, high-altitude landscape is covered in snow for four months out of every year and winter temperatures drop to 14 degrees Fahrenheit.
Tourists are welcome to walk the mile-long path through the forest to see the snow monkeys in their spa. The Jigokudani website, however, warns that "bathing with monkeys is strictly prohibited in terms of health and hygiene as well as mental health."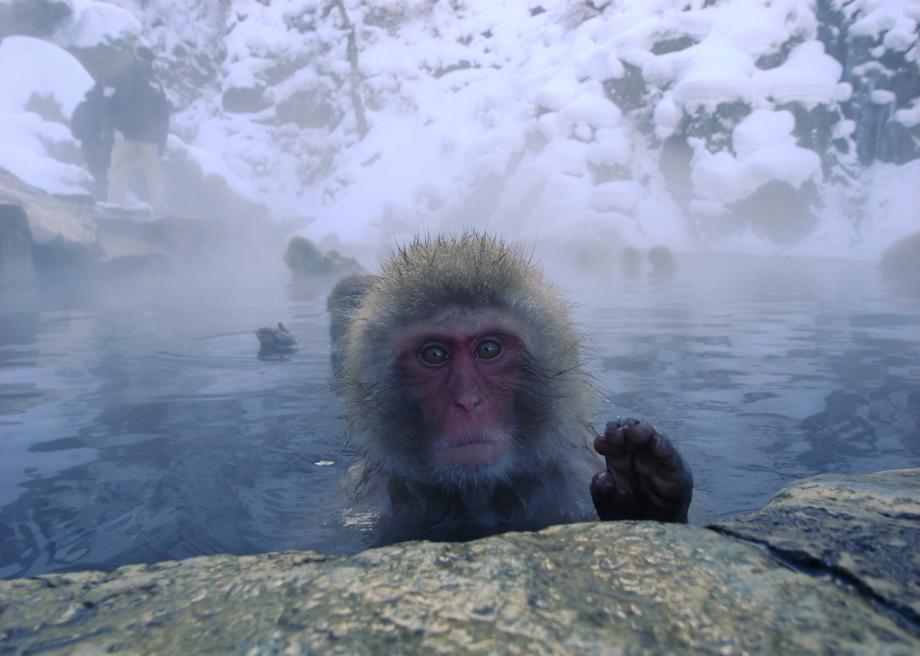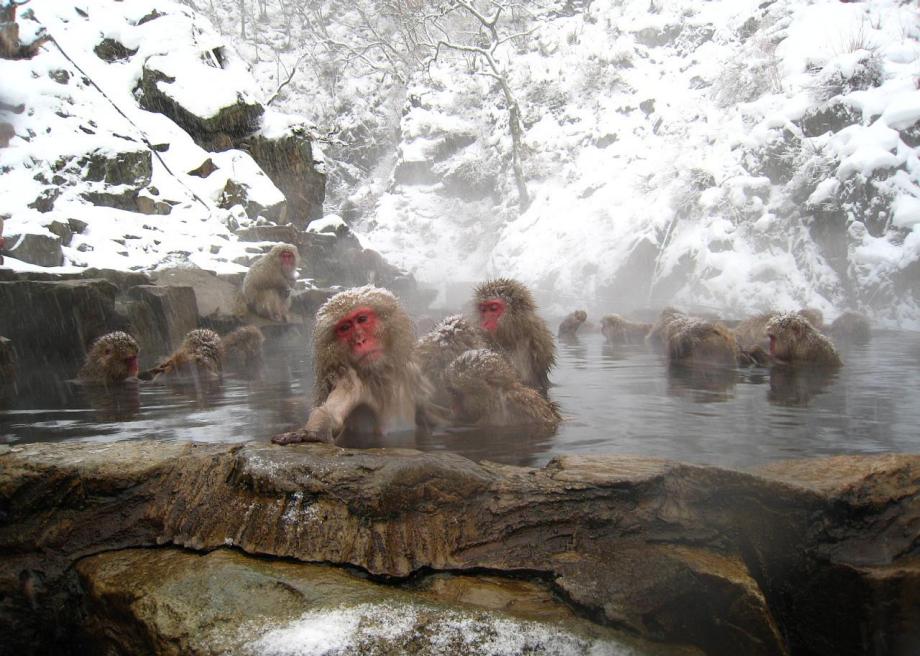 Nature's Revenge: The Story of Consonno, Italy's Unfinished City of Toys
Until 1962, Consonno was a small medieval town with an economy based on harvesting chestnuts and celery. It population never exceeded 300, and, though just an hour from Milan, its location in the hills of Brianza was remote, secluded, and peaceful.
Then came Mario Bagno. The count and entrepreneur saw Consonno and had a vision: City of Toys. The glitzy resort town he had in mind would be a Las Vegas-style ode to wealth and hedonism, with casinos, bars, clubs, shopping arcades, and hotels.
Bagno handed over 22.5 million lire and Consonno was his. The first indication many of its residents received about the impending development was the sound of a bulldozer making its way toward their homes.
Bagno razed every building but the church, its graveyard, and its chaplain's house. He shifted the hills around to improve the view, dynamiting rock and building new peaks. The topographical alterations caused two landslides in 1966 and 1967, but construction work continued.
A man of mercurial moods, Bagno frequently changed his mind on how he wanted the City of Toys to look. His commercial gallery, topped with a minaret, resembled a mosque. It sat alongside a Chinese pagoda and a medieval castle. Occasionally Bagno would erect a building and then demolish it, his tastes having shifted during its construction.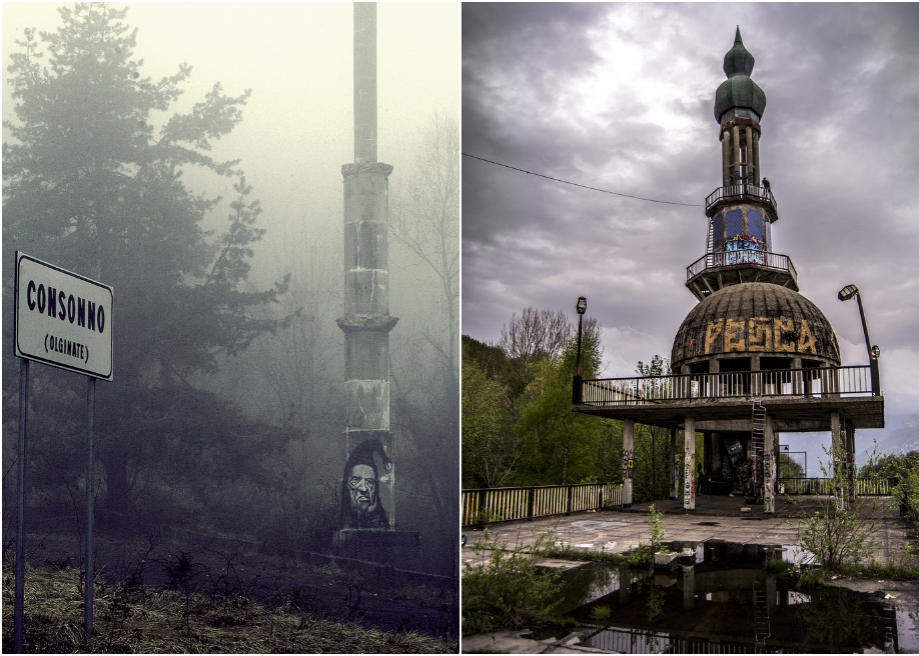 The new Consonno enjoyed a brief heyday during the late '60s and early '70s, but it was not yet finished. Bagno envisioned a zoo, a racecourse, basketball courts, and mini golf. The additions never arrived -- a landslide in 1976 buried Consonno's access road, severing supply lines and prohibiting visitors.
The half-finished City of Toys has been a ghost town ever since. Bagno did make one last attempt to revive Consonno -- in the 1980s he tried to convert it into an aged care facility. Construction began, but faltered, and when Bagno died in 1995, the idea was abandoned for good.
Consonno is officially a trespass-free zone following a 2007 rave that left its buildings damaged, trashed, and covered in graffiti.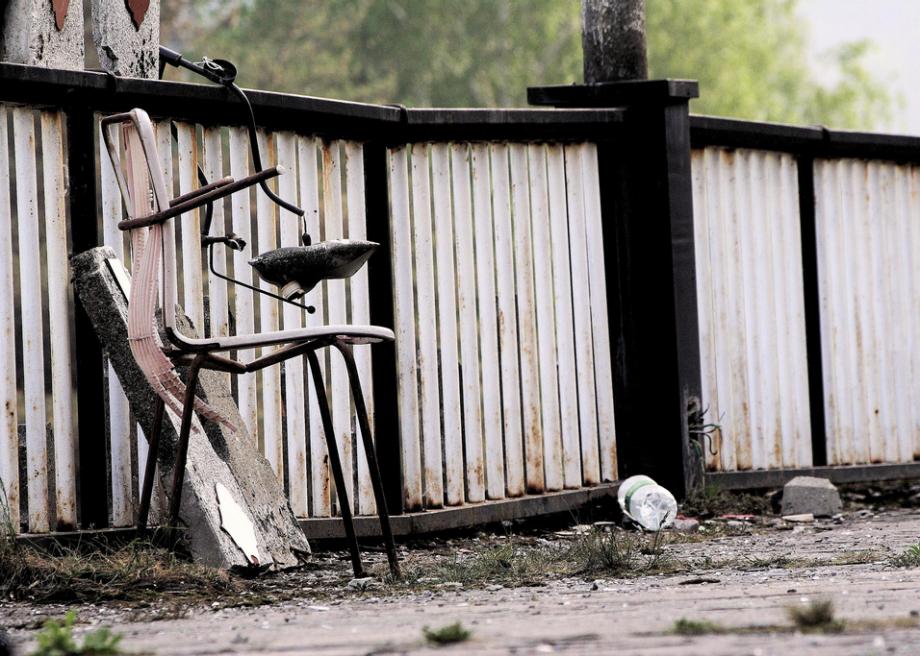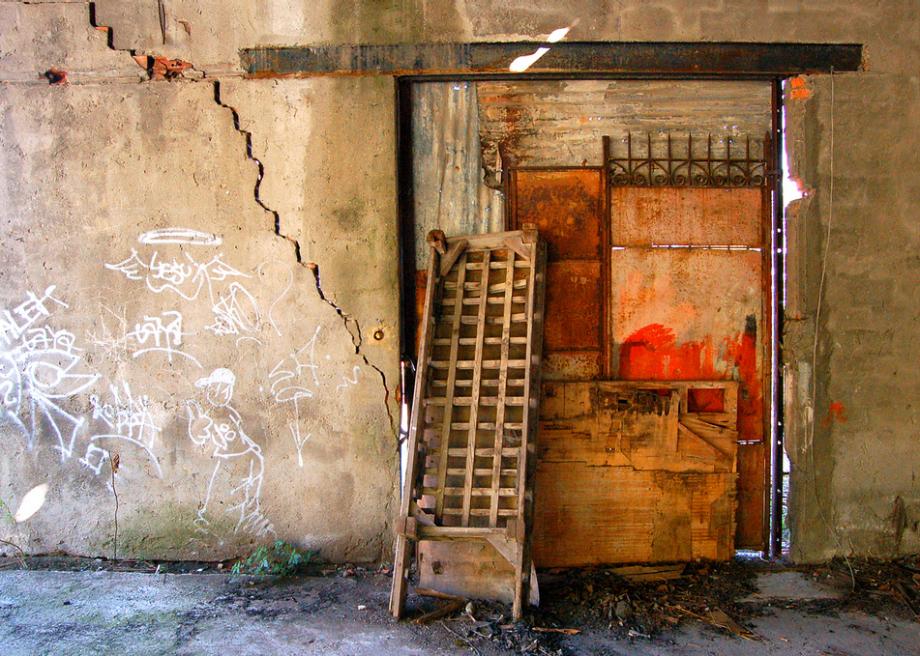 Abandoned buildings where dreams were dashed: