Your Guide to the World's Hidden Wonders
Nature's Revenge: The Story of Consonno, Italy's Unfinished City of Toys
Until 1962, Consonno was a small medieval town with an economy based on harvesting chestnuts and celery. It population never exceeded 300, and, though just an hour from Milan, its location in the hills of Brianza was remote, secluded, and peaceful.
Then came Mario Bagno. The count and entrepreneur saw Consonno and had a vision: City of Toys. The glitzy resort town he had in mind would be a Las Vegas-style ode to wealth and hedonism, with casinos, bars, clubs, shopping arcades, and hotels.
Bagno handed over 22.5 million lire and Consonno was his. The first indication many of its residents received about the impending development was the sound of a bulldozer making its way toward their homes.
Bagno razed every building but the church, its graveyard, and its chaplain's house. He shifted the hills around to improve the view, dynamiting rock and building new peaks. The topographical alterations caused two landslides in 1966 and 1967, but construction work continued.
A man of mercurial moods, Bagno frequently changed his mind on how he wanted the City of Toys to look. His commercial gallery, topped with a minaret, resembled a mosque. It sat alongside a Chinese pagoda and a medieval castle. Occasionally Bagno would erect a building and then demolish it, his tastes having shifted during its construction.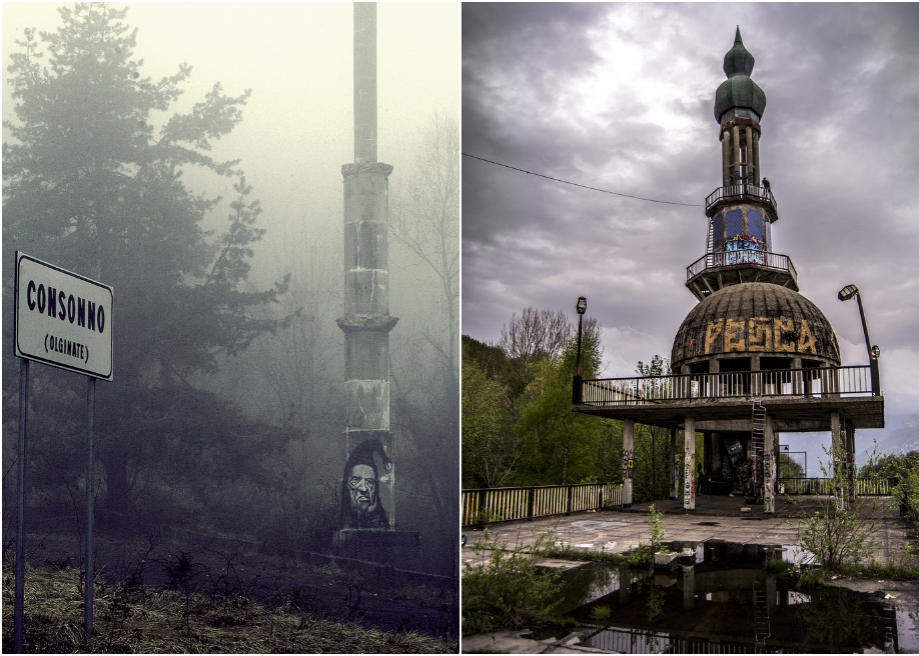 The new Consonno enjoyed a brief heyday during the late '60s and early '70s, but it was not yet finished. Bagno envisioned a zoo, a racecourse, basketball courts, and mini golf. The additions never arrived -- a landslide in 1976 buried Consonno's access road, severing supply lines and prohibiting visitors.
The half-finished City of Toys has been a ghost town ever since. Bagno did make one last attempt to revive Consonno -- in the 1980s he tried to convert it into an aged care facility. Construction began, but faltered, and when Bagno died in 1995, the idea was abandoned for good.
Consonno is officially a trespass-free zone following a 2007 rave that left its buildings damaged, trashed, and covered in graffiti.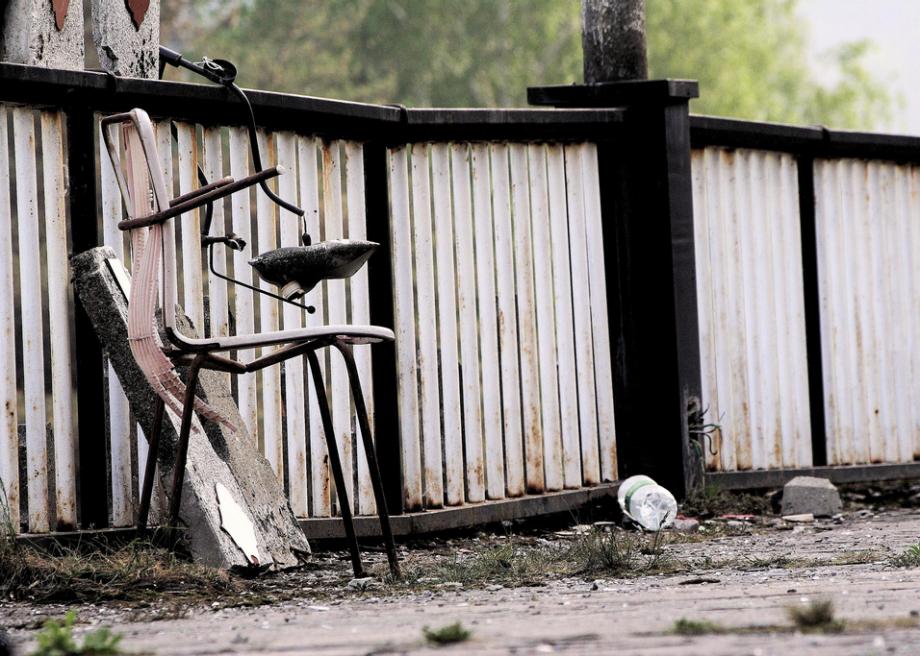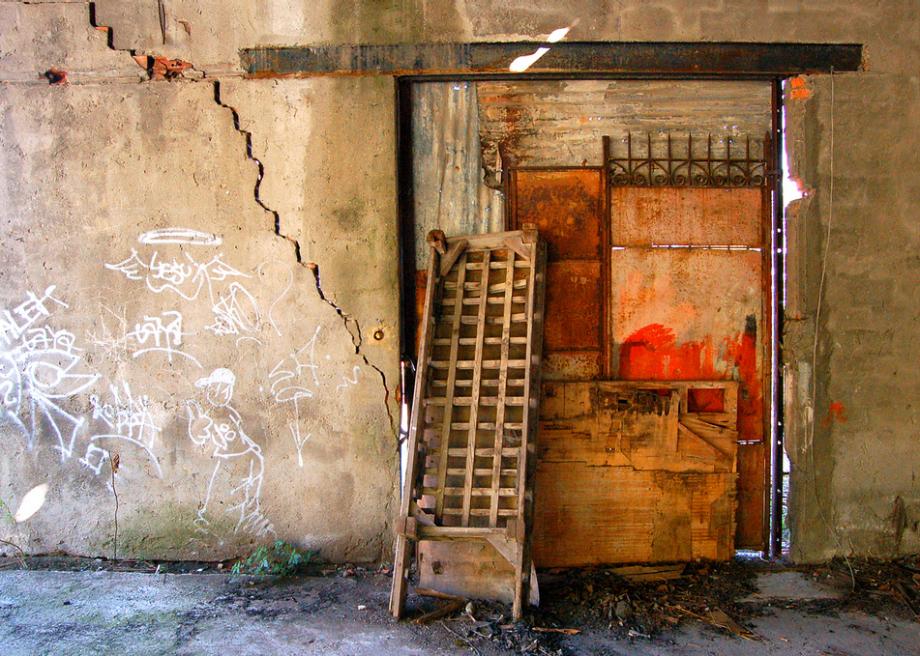 Abandoned buildings where dreams were dashed:
Ouarzazate, Morocco: The Photogenic Filming Location for Game of Thrones and Gladiator
If the scenery above looks familiar, you may have seen it in a movie. Equipped with camera-friendly kasbahs and Atlas Studios (the world's largest film studio), Ouarzazate in Morocco is an attractive location for movie makers.
The first director to set up shop in Ouarzazate was David Lean, who shot scenes from Lawrence of Arabia there in 1962. Atlas Studios opened in 1983 and has since provided the shooting locations for The Mummy, Gladiator, Kingdom of Heaven, Babel, and episodes of Game of Thrones.
Set amid miles of desert, the studios are littered with parts of old movie sets, such as a massive prop jet plane from 1985's Jewel of the Nile and the Colosseum where Russell Crowe did Oscar-worthy emoting for Gladiator.
Public tours of the studio are available, provided there isn't a film in production.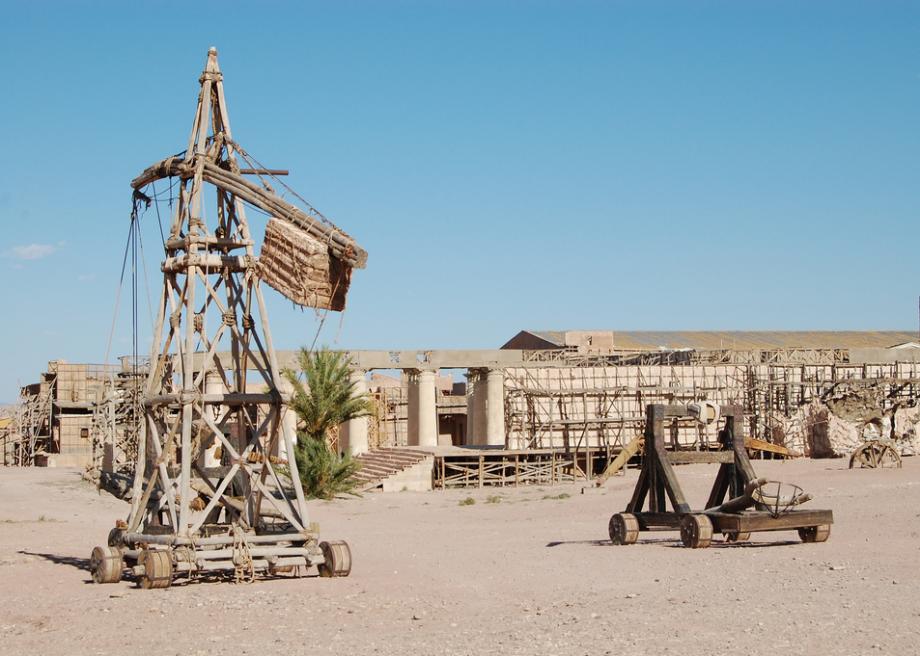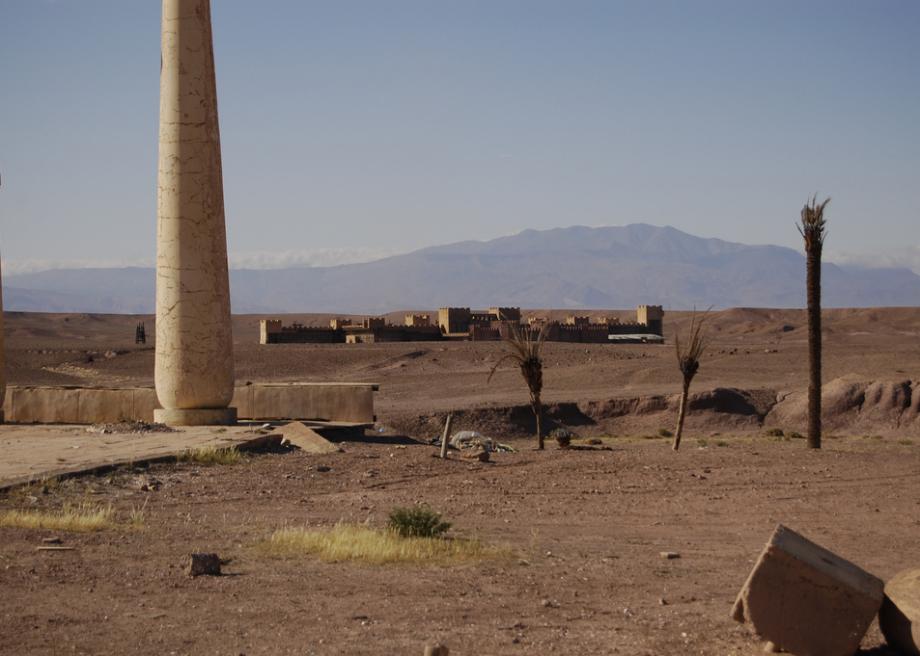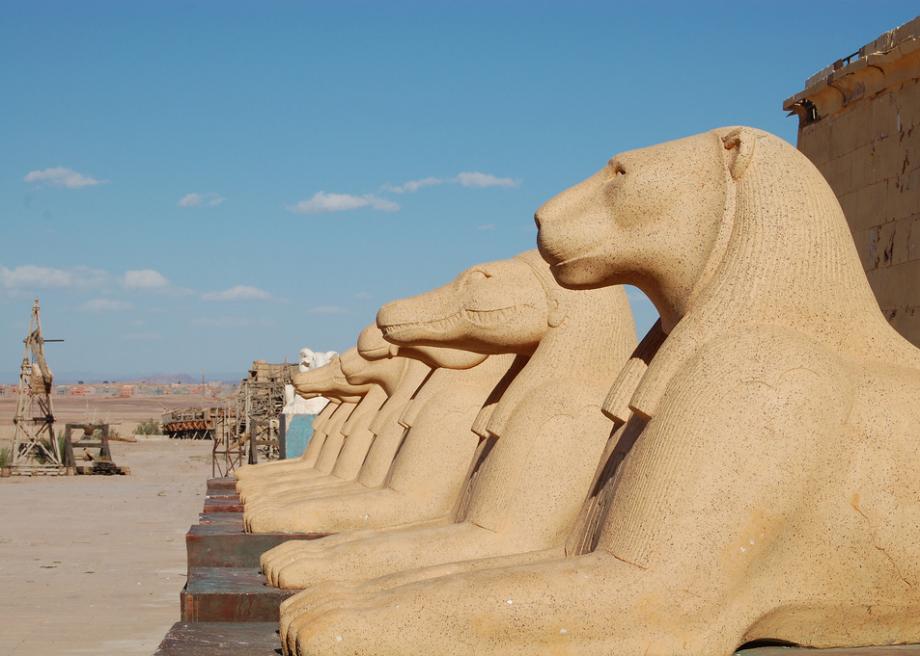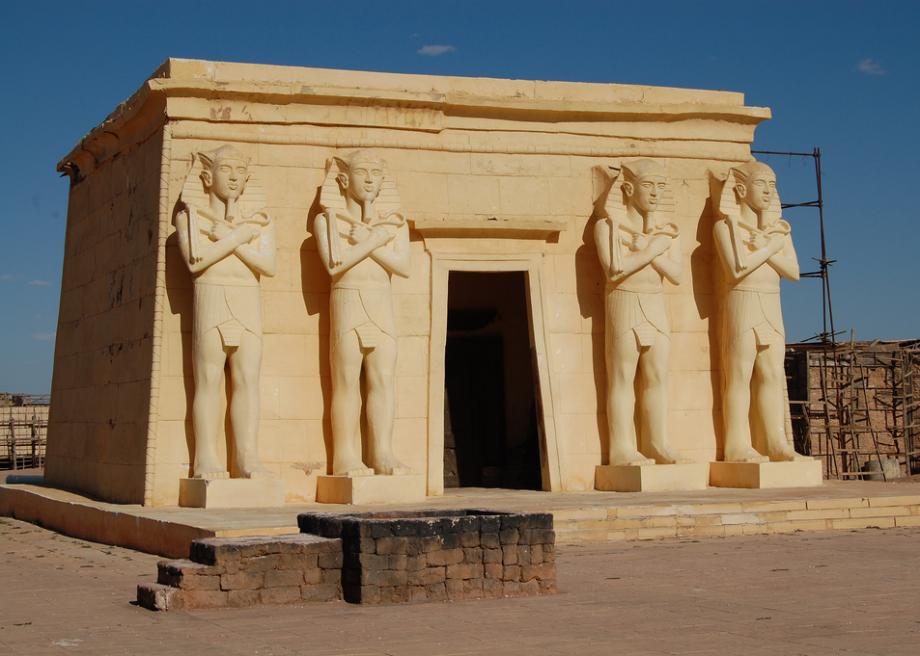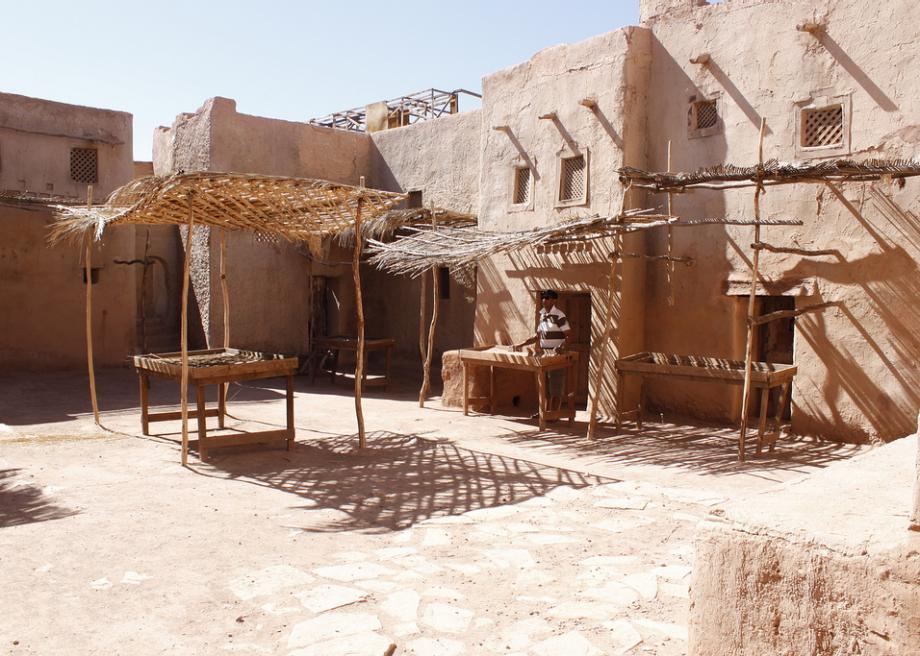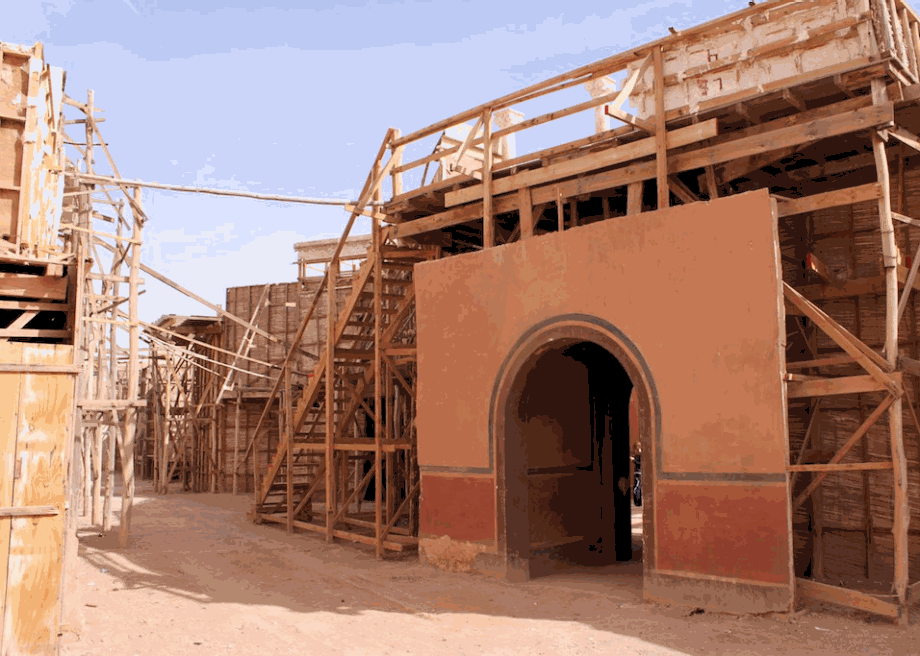 Nakagin Capsule Tower in Tokyo Is a Claustrophobe's Nightmare
Beside an elevated highway in Tokyo's Ginza district is what looks like a huge pile of front-loading washing machines. The 13-story structure is Nakagin Capsule Tower, a residential building consisting of 144 cubic pods.
Built in 1972, the tower is a rare example of the Metabolism movement in Japanese architecture, which prized module-based designs in which individual units could be replaced.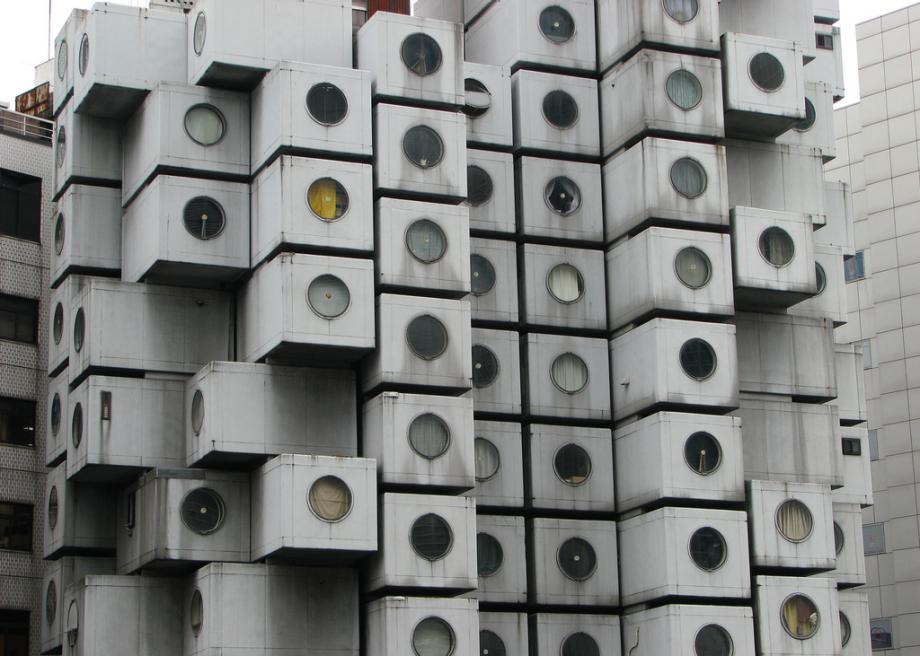 Each of the 144 Nakagin capsules is its own 8-by-7-by-12-foot apartment. Designed for single salarymen, the units are equipped with a stove, refrigerator, TV, reel-to-reel tape deck, and telephone. The bathroom, which resembles an airplane lavatory, is three steps from the bed. A table folds down from the wall for dining and work.
Though tiny apartments are standard in Tokyo, the Nakagin capsules did not herald the dawn of pod-based urban living. Its cubes, intended for a 25-year life span, have never been replaced due to prohibitive costs. The building suffers from water leaks, has asbestos in its original air-conditioning system, and is mostly unoccupied. The threat of demolition is tempered only by outraged members of the architecture community who want to see the rare Metabolist structure preserved.
If you'd like to experience a Nakagin capsule before it's lost forever, one of the units is currently being rented on Airbnb for $30 per night.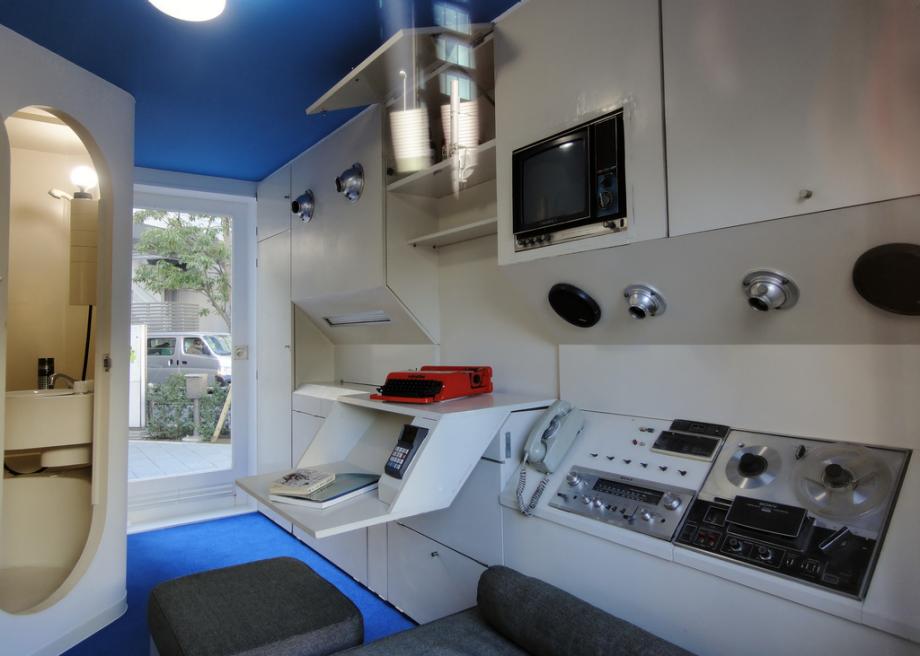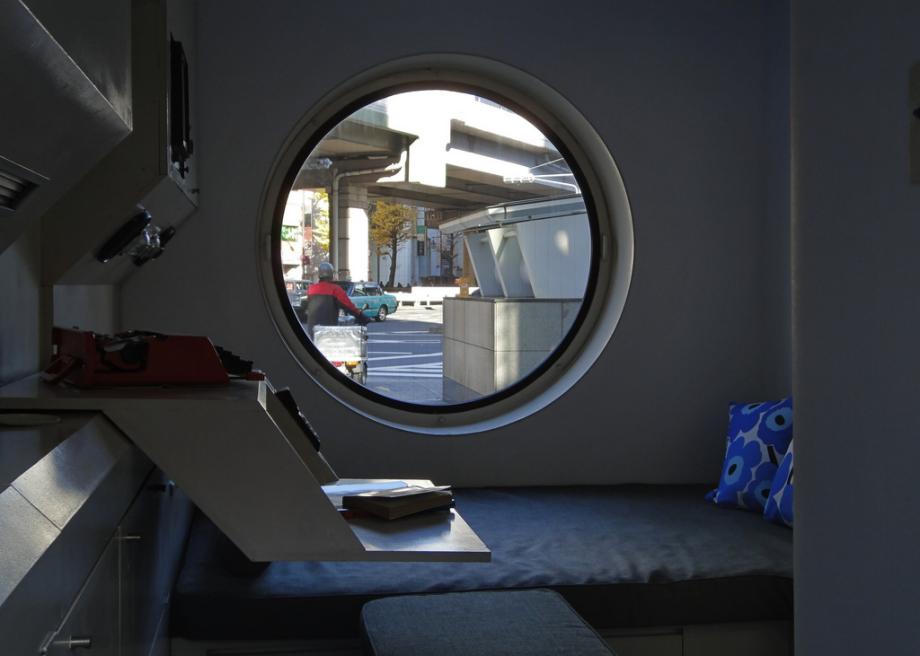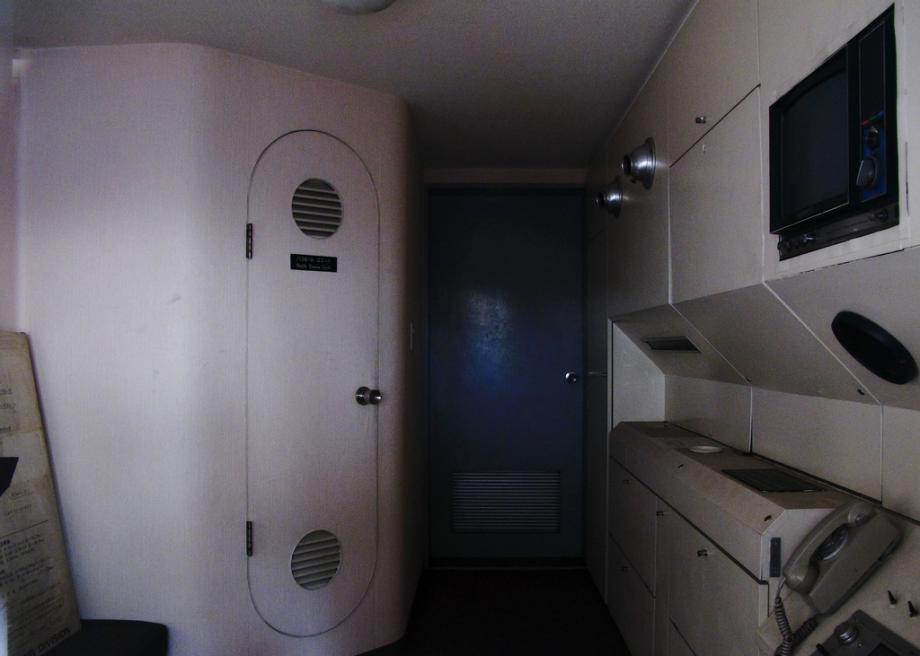 Sleep cramped in concrete:
Take a Seat on the Swing at the End of the World
Hike three hours uphill from the Ecuadorean city of Baños and you'll find a tree on the edge of an abyss. The simple wooden structure perched in its branches is a seismic monitoring station in disguise, built to keep an eye on nearby Mount Tungurahua. But that's not the most remarkable thing about this tree -- suspended from a thin branch is the Swing at the End of the World.
The swing, made from two long ropes and a slim stick of wood, arcs into the vast canyon. Take a seat, push yourself into the void, and hold on tight -- there is no harness and no safety net.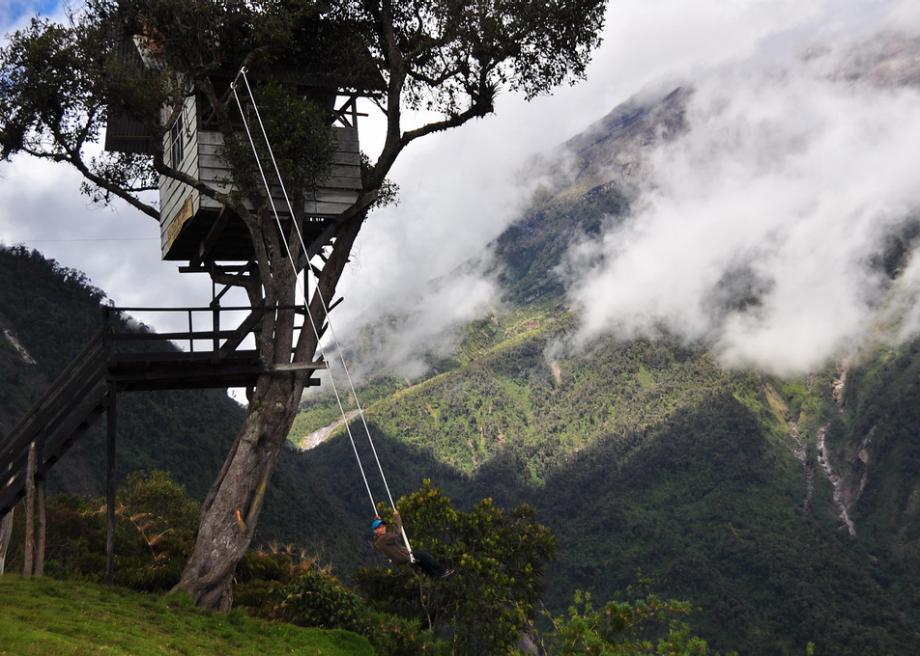 Shaking Chairs, Electric Shocks, and Wet-Dream Rings: Questionable Medical Devices
Doctor Edward Bliss Foote was not a fan of nocturnal emissions. In his 1892 medical tome, Plain Home Talk, Foote cautioned that the depleting effects of "amorous dreams" could "prostrate the nervous energies, destroy the memory, and weaken all the faculties of the mind."
Foote's solution for avoiding wet-dream-induced degradation was the spermatorrhea ring, an adjustable aluminum circle fastened onto the penis at bedtime. Marketed as the Timely Warning, the ring allowed its wearer to wake up in the case of, as Foote put it, "threatened involuntary loss." And it was only $1.50, delivered in a plain package to your door.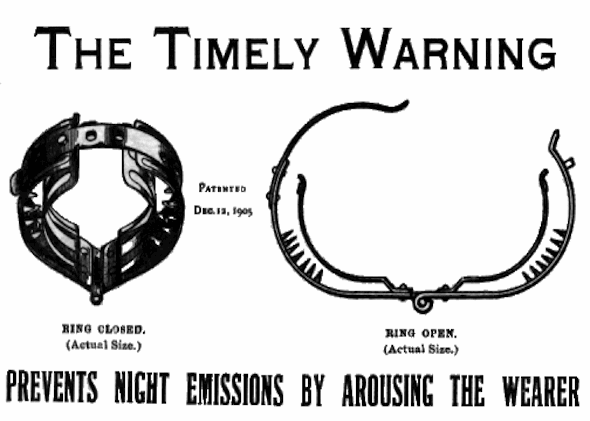 The Timely Warning is but one of many items assembled by the late Bob McCoy for his St. Paul Museum of Questionable Medical Devices. Now located at the Science Museum of Minnesota, the collection chronicles fads and frauds in the realms of weight loss, sexual health, and bodily robustness. Below are a few more highlights from the line-up.
The Shoe-Fitting Fluoroscope
During the 1930s and '40s, shoe stores used x-ray machines called fluoroscopes to fit customers. You'd simply insert your shoe-clad foot into the four-foot-high wooden box, and a salesperson would peer into a peephole to see the position of the toe bones.
It wasn't until 1957 -- after the atomic bombs of World War II had made the long-term effects of radiation exposure more visible -- that shoe-fitting fluoroscopes started getting banned in the USA. (They made shopping for boots a real kick, but they also leaked radiation.)
The Battle Creek Vibratory Chair
Invented by John Kellogg of corn flakes fame circa 1900, this device shook and rumbled violently for the purpose of stimulating digestion. If you managed to withstand more than a few minutes in the trembling chair, you would supposedly be cured of back pain and headaches.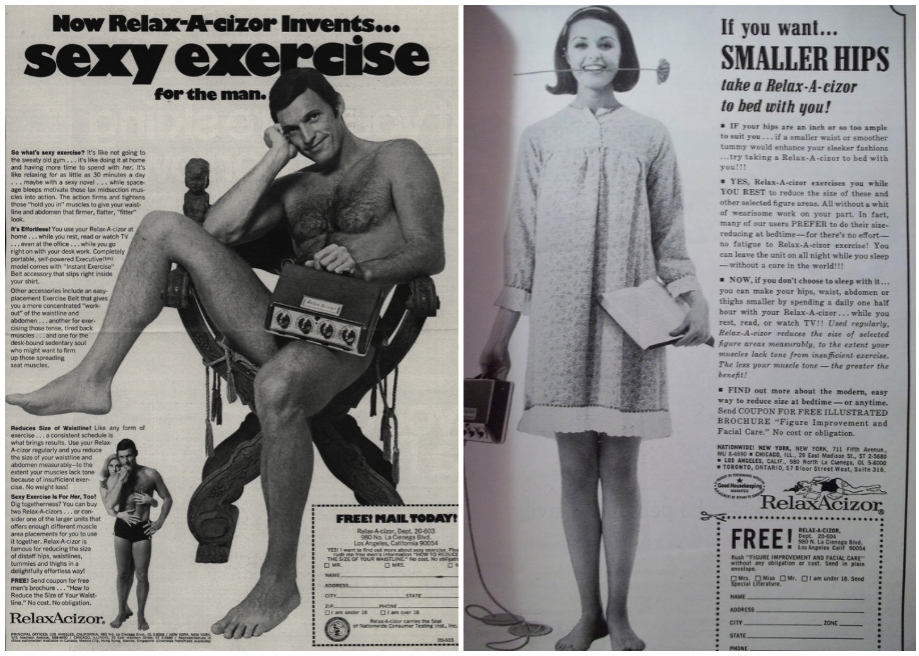 The Relax-A-Cizor
"Slim down while you sleep" was the bold promise of the Relax-A-Cizor, a 1960s weight-loss device that delivered electric shocks to the muscles to firm them up. A magazine ad claimed "you can leave the unit on all night while you sleep -- without a care in the world!!!"
The FDA disagreed. In 1971 it banned further sales of the Relax-A-Cizor on the grounds it could cause miscarriages and aggravate hernias, ulcers, and epilepsy.
More medical museums to excite and disturb:
Lukla, Nepal: Home of the World's Scariest Airport
If you can stand to keep your eyes open, the view out the airplane window during landing at Lukla Airport will stay with you forever.
At first, a white haze of cloud cover will obscure the surrounding mountains. Then, as the plane descends, a tiny gray strip at an elevation of 9,100 feet will appear in the distance, almost camouflaged by surrounding greenery. This 65 by 1,500-foot patch of asphalt is the runway. At its southern end is a 2,000-foot drop into a valley. At its northern end, a stone wall and a hairpin turn.
If all goes well, you'll hit the tarmac with little more than a few bumps and lurches. That odd sensation of traveling uphill is not an illusion: the runway has a gradient of 12 percent—meaning when a plane takes off, it plunges downhill toward a 2,000-foot abyss.
Accidents are common—between October 2008 and October 2013, four small Lukla-bound aircraft crashed, killing 33 people. The airport does close in fierce winds and poor visibility, but weather in the mountains changes so rapidly that a flight may already be airborne when conditions become dangerous.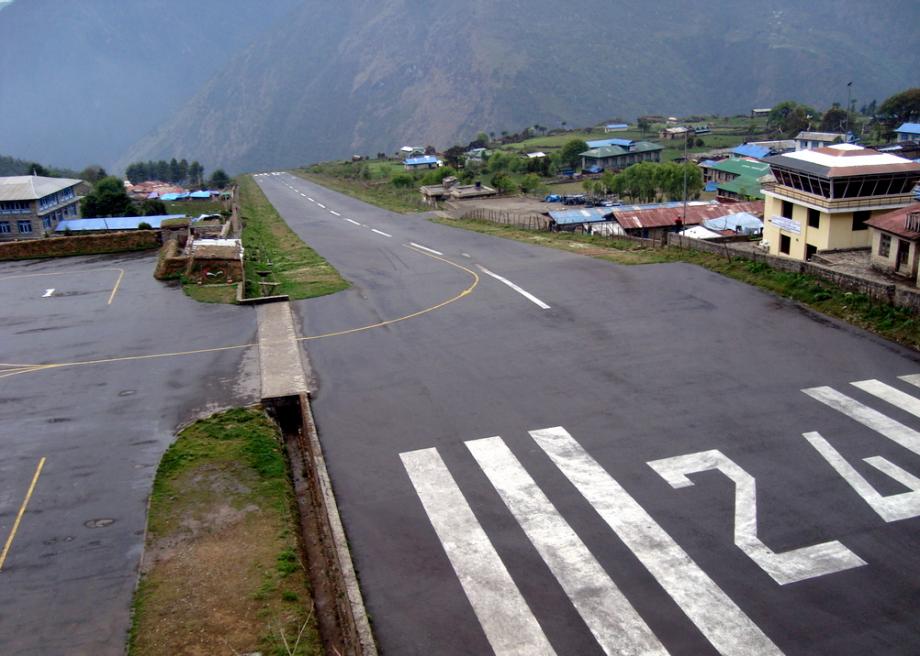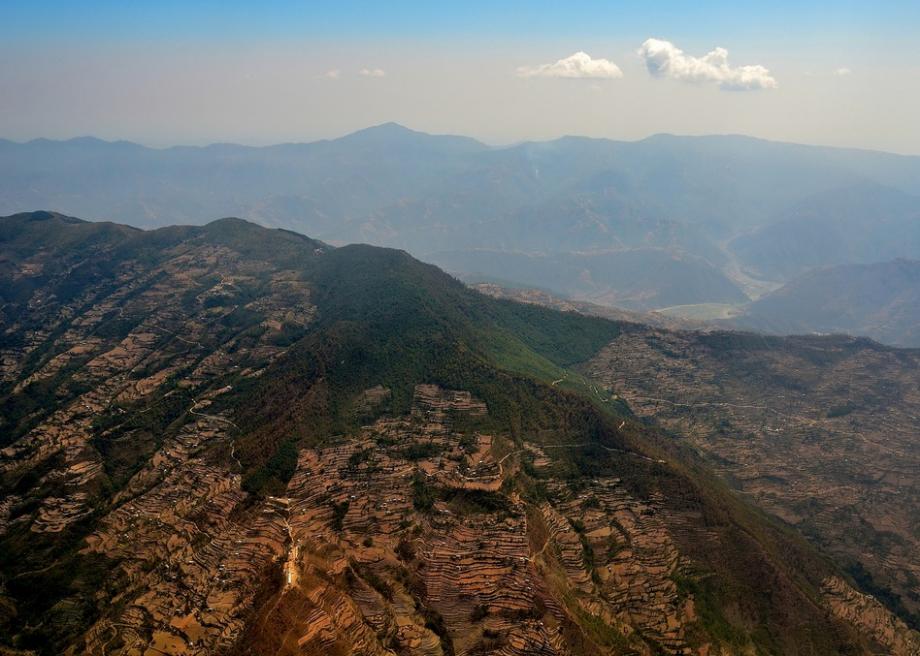 Hair-raising airports around the world:
Cementland: The Unfinished Adventure Land For Mischievous Adults
In an industrial area just inside the northern city limits of St Louis, right beside the Mississippi River, is an overgrown lot containing the old Lafarge Cement Plant.
Viewed from the fence with the "no trespassing" sign, the site seems drab and unremarkable: plant operations ceased in the late 1970s, and construction companies have since dumped hundreds of thousands of truckloads of dirt. Other than a 250-foot smokestack and a row of silos, nothing stands out. But look more closely, and you'll see hints of something grand and whimsical -- clues pointing toward what this site could have become.
In 2000, a man named Bob Cassilly rode his bike past the old Lafarge site. He saw the abandoned buildings, the piles of dirt, and the untamed weeds, and had an overwhelming thought: I need to buy this place and turn it into a cement-themed adventure park where you can do all the things you're not supposed to do.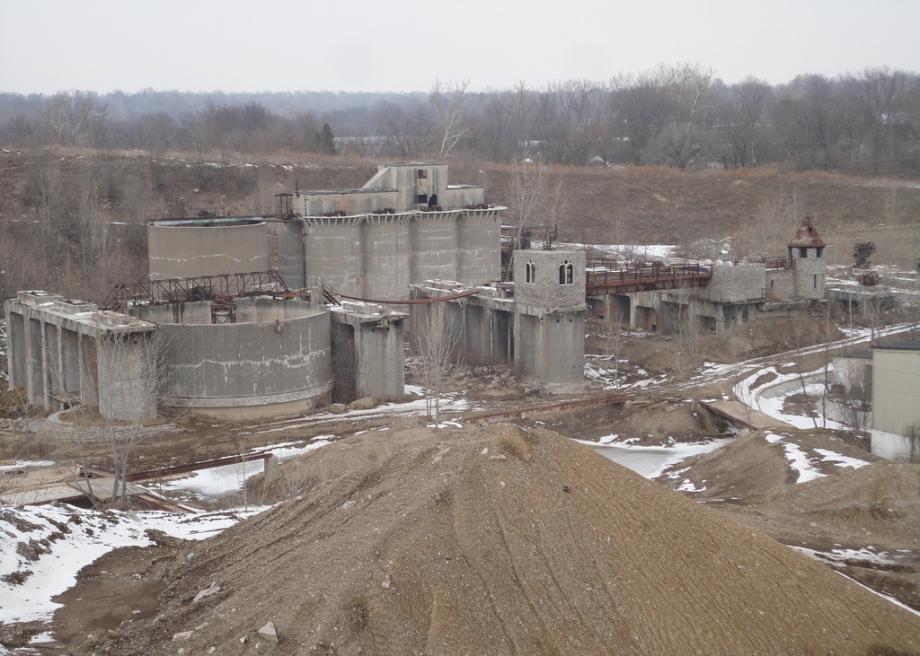 Cassilly, a sculptor, had a lot of out-there ideas. But they weren't just fantasies -- in 1983 he bought an old shoe factory in downtown St. Louis and installed caves, a 10-story slide, a rooftop Ferris wheel, a ball pit, and a massive jungle gym made from old airplanes and a fire truck. The transformed building, dubbed City Museum, opened to the public in 1997. It now attracts over 700,000 visitors per year.
Cassilly's plan for the cement site -- Cementland, he called it -- was even more ambitious. He aimed to build a castle, climbable pyramids, water slides, and a field of animal sculptures mixed with old factory machines. He planned to install a spiral staircase around the smokestack so people could climb to the top and throw rocks off the side. ("I haven't worked out all the details," he told St. Louis' Riverfront Times in 2000, "but the theory's sound. Everyone likes to throw rocks.")
For 11 years, Cassilly worked steadily on transforming the location, often shifting piles of dirt himself with a bulldozer. He built the castle. He constructed gazebos, installed bridges between the drab old buildings, and dug a lake where his future visitors could paddle canoes.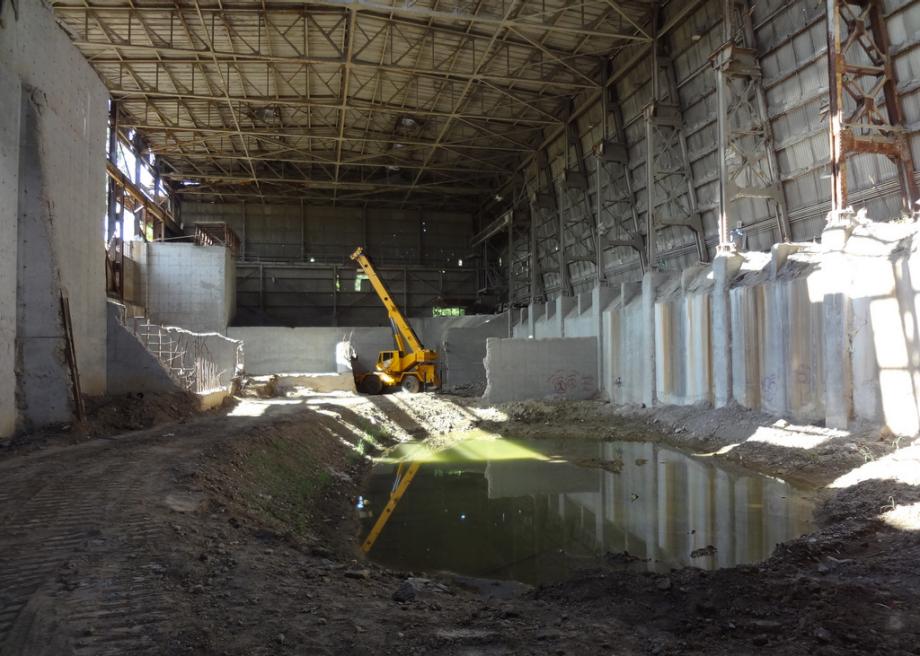 Then, on September 26, 2011, it all came to an abrupt end. Cassilly was found dead at the site, his bulldozer having tumbled down a hill in a freak accident. He was 61.
Cementland -- the dream; the playground; the big, weird place where you could be a naughty kid again -- lies silent and unfinished. Talk of what it could become periodically bubbles up, but for now the site remains a half-fulfilled promise, difficult to envision and impossible to define.
It's a fitting reminder of Cassilly himself. In 2000, he gave this answer to the Riverfront Times when asked how he responds to the standard American small-talk question, "What do you do?":
"I stutter. I get panic in my heart. I start looking out the window," Cassilly says, looking away. "I can't stand to define myself."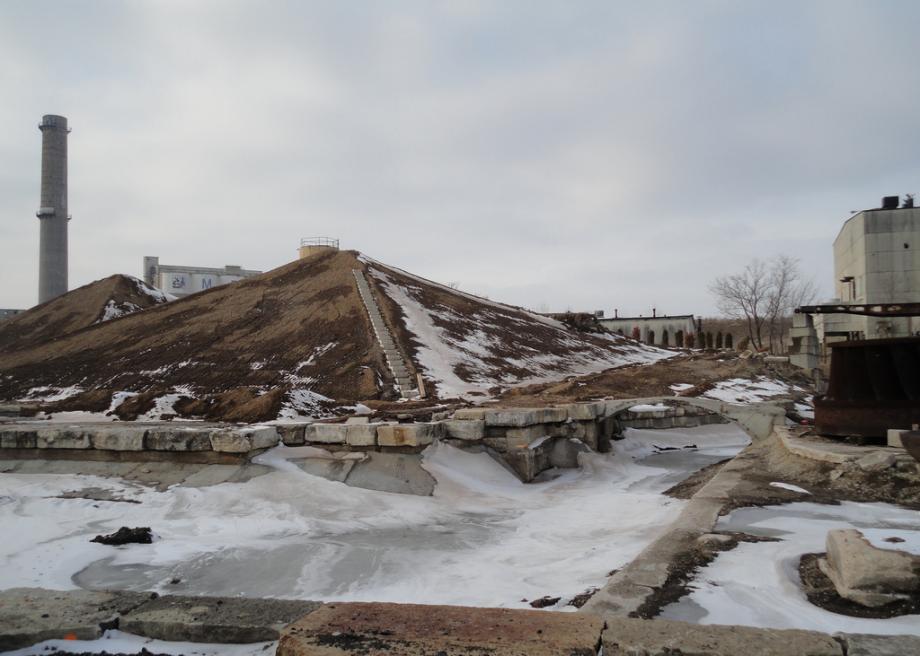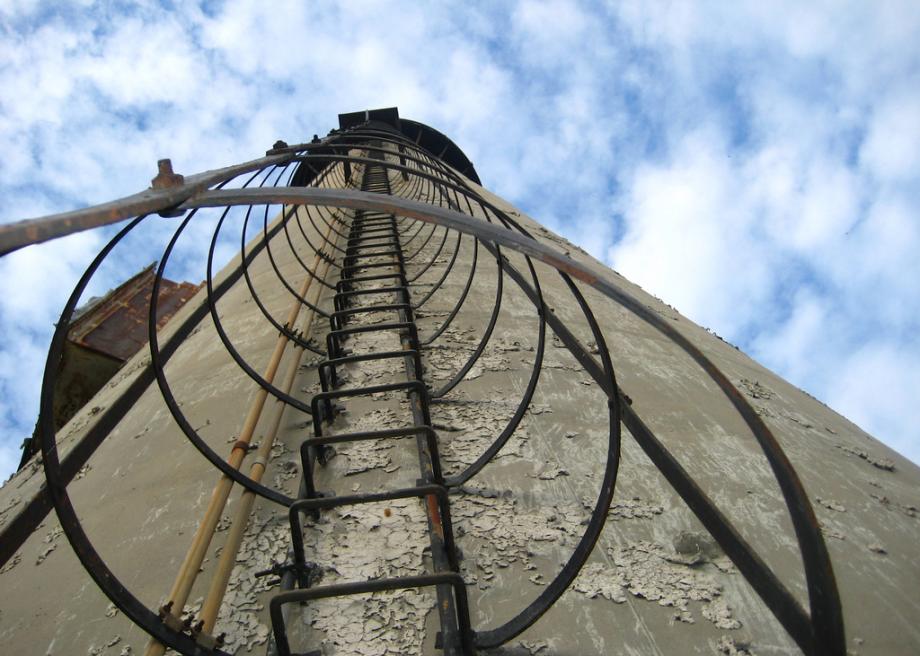 Cassilly's other creations:
What Lies Beneath: The World War II Relics of Chuuk Lagoon
In February 1944, reeling from the bombing of Pearl Harbor, the USA targeted a Japanese military base at Truk (now Chuuk) Lagoon in Micronesia. During the Second World War, the atoll had become a major naval and logistical hub with battleships, submarines, aircraft carriers, and other giant vessels in the waters.
The US army's Project Hailstone mission began at sunrise on February 17. Five hundred aircraft departed from the nearby Marshall Islands, joining submarines and surface ships in the attack on Chuuk. Though the Japanese, fearing such a raid, had removed many of their larger ships from the area a week earlier, the damage was extensive. Forty-seven ships and 270 aircraft sank to the bottom of the lagoon. Onboard were about 1,700 Japanese servicemen.
Chuuk's sunken vessels remain in the lagoon, comprising the world's largest ship graveyard. Riddled with torpedo holes, the ships have released some of their contents: gas masks, rotting shoes, unopened bottles of beer, and phonograph records drift silently along the coral-covered decks, a sobering reminder of the naval officers' daily lives.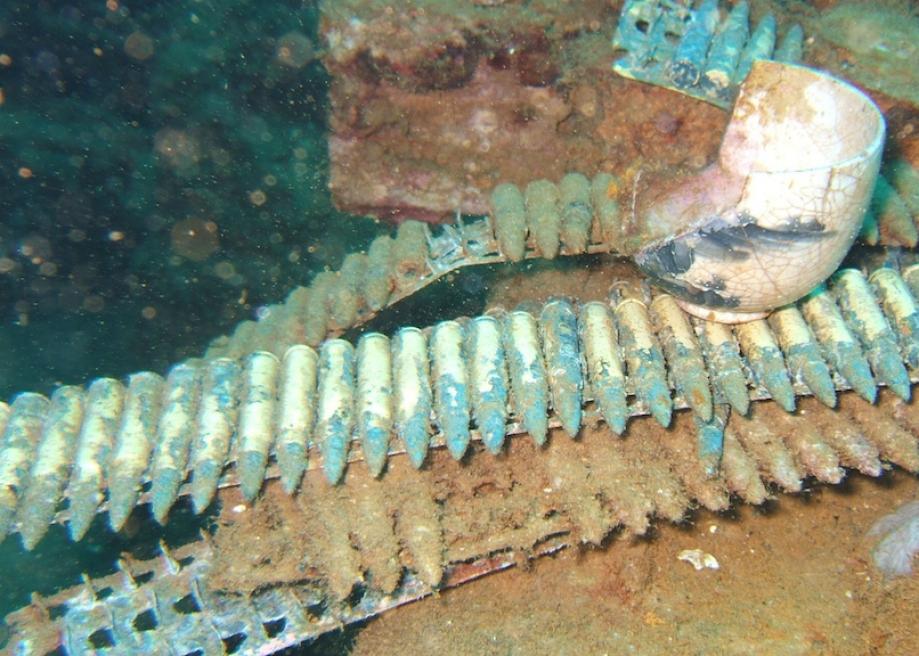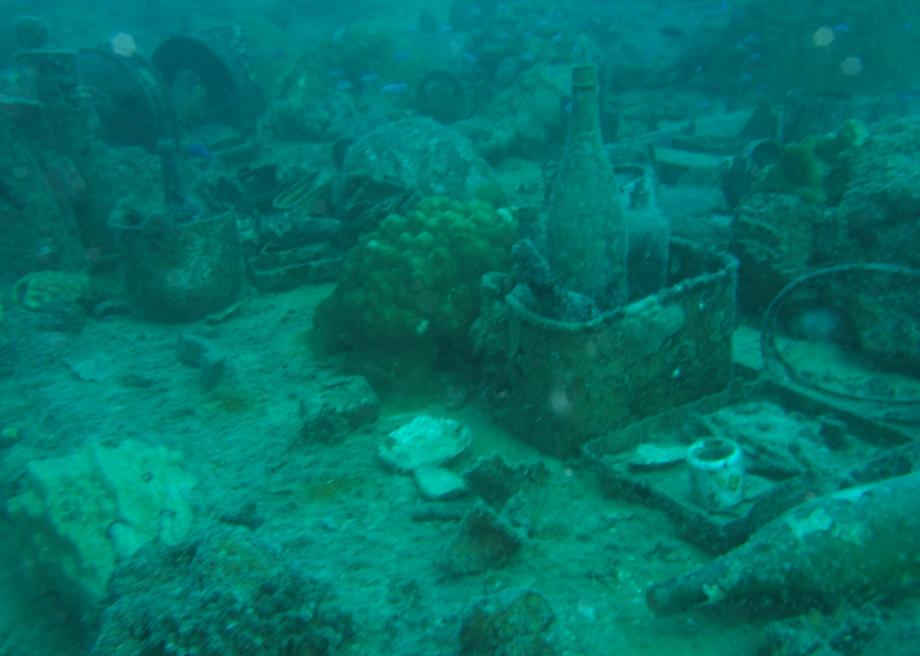 Chuuk's ghost fleet attracts much marine wildlife, including sharks, manta-rays, turtles, and scuba divers. The ships continue to rust and deteriorate, causing ecological concerns -- the three tankers on the lagoon floor contain an estimated 32,000 tons of oil, or about three-quarters of the amount spilled during the Exxon-Valdez disaster.
In 2002, Australian corrosion chemist Dr Ian Macleod estimated the Chuuk hulls would collapse by 2017. Removal of the oil is possible: the US navy leeched oil from one of its sunken WWII oil tankers using a process called hot-tapping. The problem is that it costs millions of dollars. With a complicated political situation in play -- the shipwrecks are technically owned by Japan, but located within a war grave in impoverished Chuuk -- nothing has yet been done to prevent a catastrophic oil spill.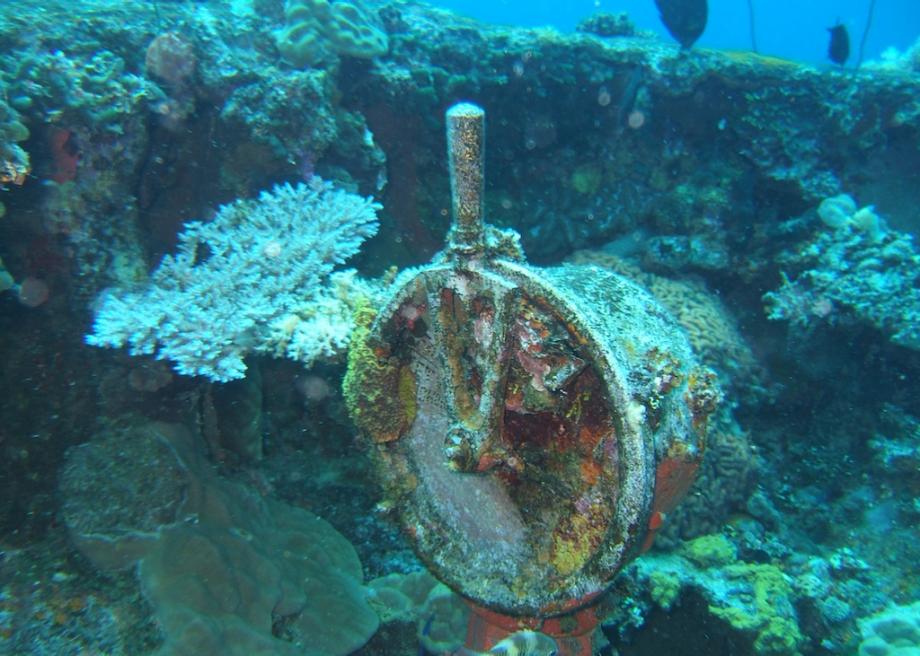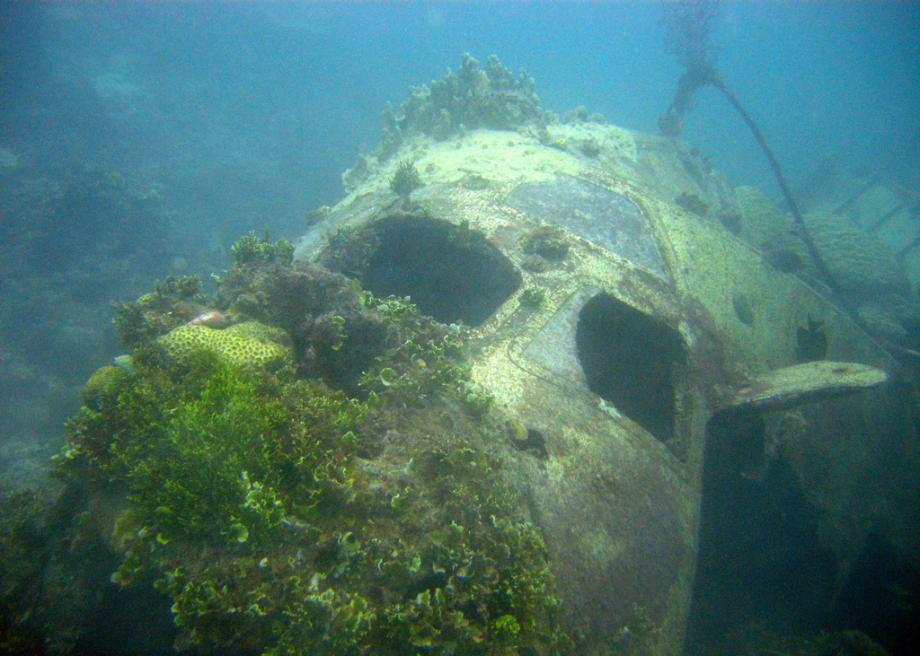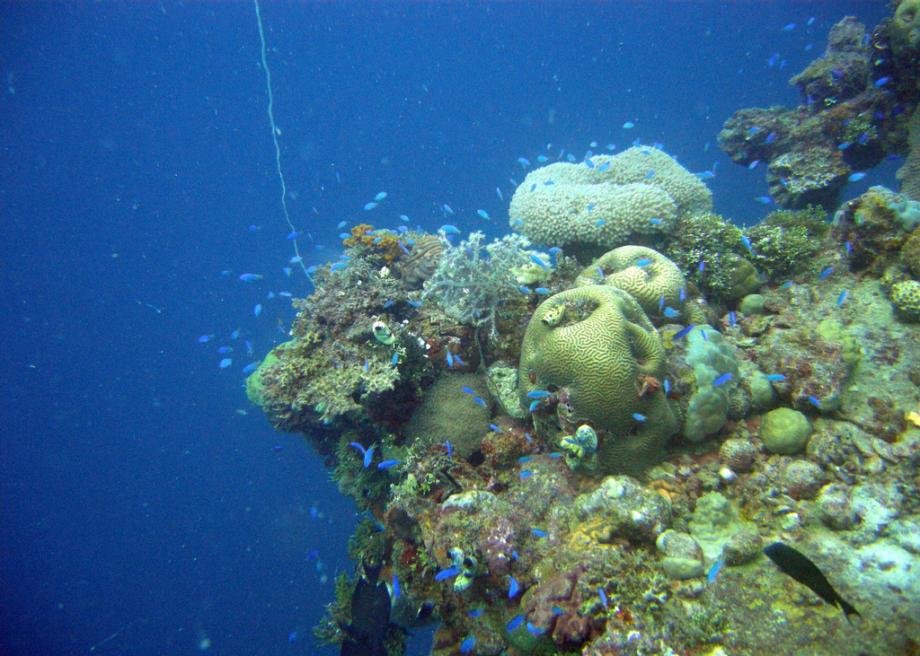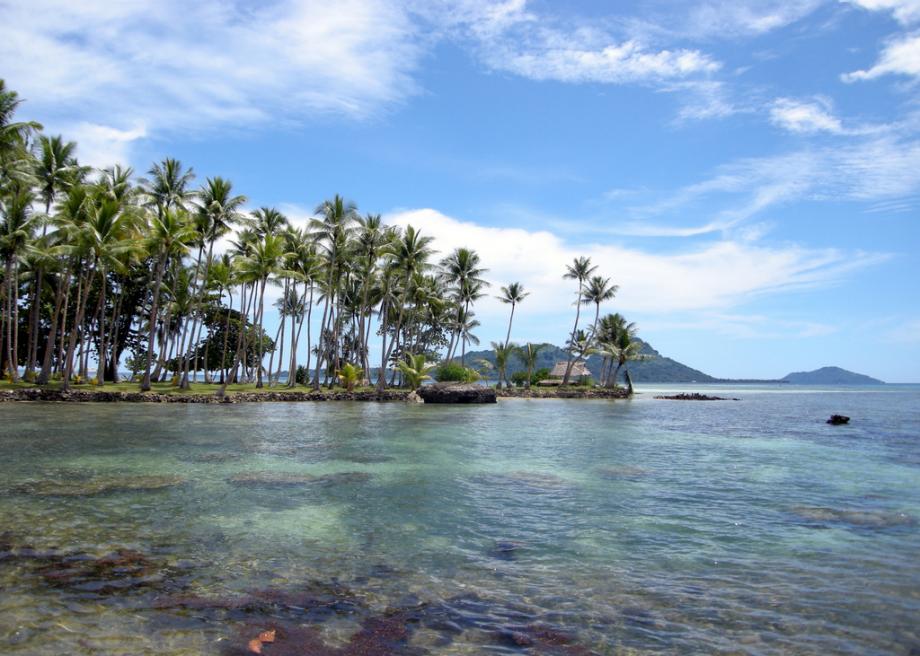 View
Chuuk
in a larger map
Spend a Night Floating in a Forest at the Free Spirit Spheres
Spending a night in one of Canada's Free Spirit Spheres is a moving experience. The three rentable spheres, named Eve, Eryn, and Melody, are suspended from trees in the woods just north of Qualicum Beach on Vancouver Island. When a breeze sweeps through the forest, the spheres sway gently.
Each 1100-pound, 10-foot-wide orb is equipped with a bed, dining table, storage space, built-in speakers, and big circular windows for gazing at the forest. Spiral staircases and drawbridges provide access to the spheres, which hang between 10 and 15 feet above the ground. Toilets and showers are located in separate buildings nearby -- Eryn's outhouse is shaped like a mushroom.
The spheres are the work of Tom Chudleigh, who operates the property with his wife Rosey. Chudleigh used shipbuilding techniques to handcraft them, aiming to create natural-looking, nut-like globes that blend in with the surrounding environment.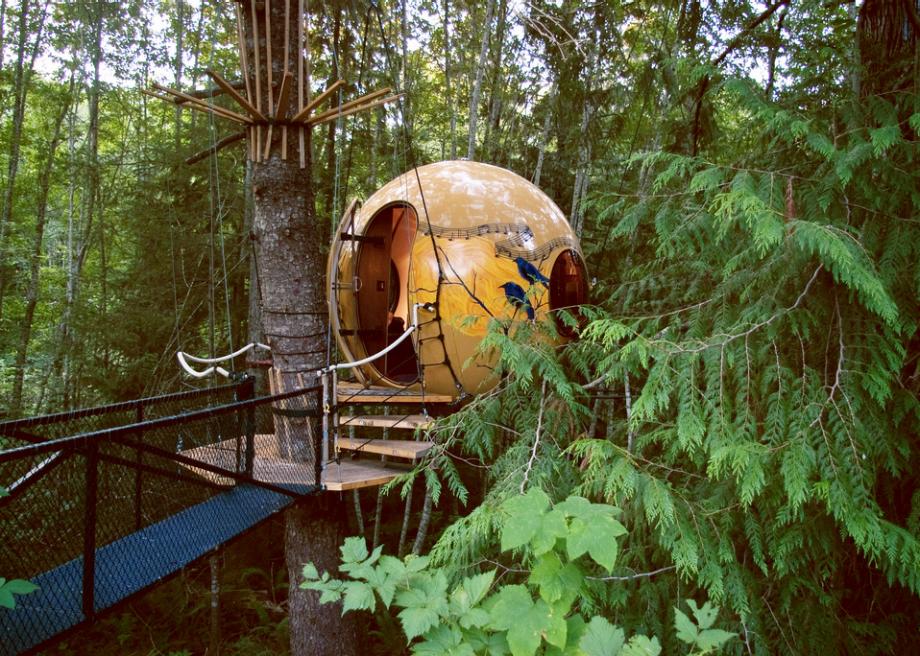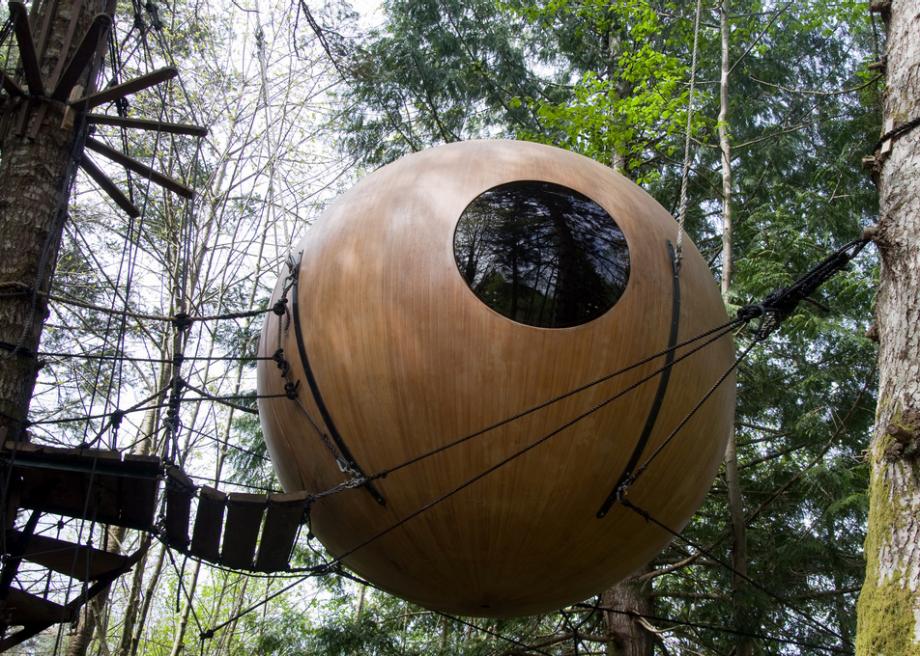 The Heidelberg Project: Bringing Color, Art, and Controversy to a Decaying Part of Detroit
Watching the deterioration of his impoverished, crime-ridden neighborhood of McDougall-Hall two decades after Detroit's 1967 race riots, artist Tyree Guyton felt the need to do something. So he picked up a paintbrush and painted pastel polka dots all over his grandfather's Heidelberg Street house.
Guyton's paint job was the first act toward what became the Heidelberg Project, an outdoor community art project aimed at breathing life back into his decaying district. Encouraged by his grandfather, and with the help of local kids, Guyton began decorating the abandoned homes beside the polka-dot house and installing art made from salvaged materials.
The project now spans two blocks and is constantly evolving, anchored by the altered houses. One ramshackle two-story home is covered in stuffed animals. Another is painted with numbers of wildly varying sizes and colors. Strewn across the yards are sculptures incorporating decorated cars, shopping carts, doors, shoes, and household appliances.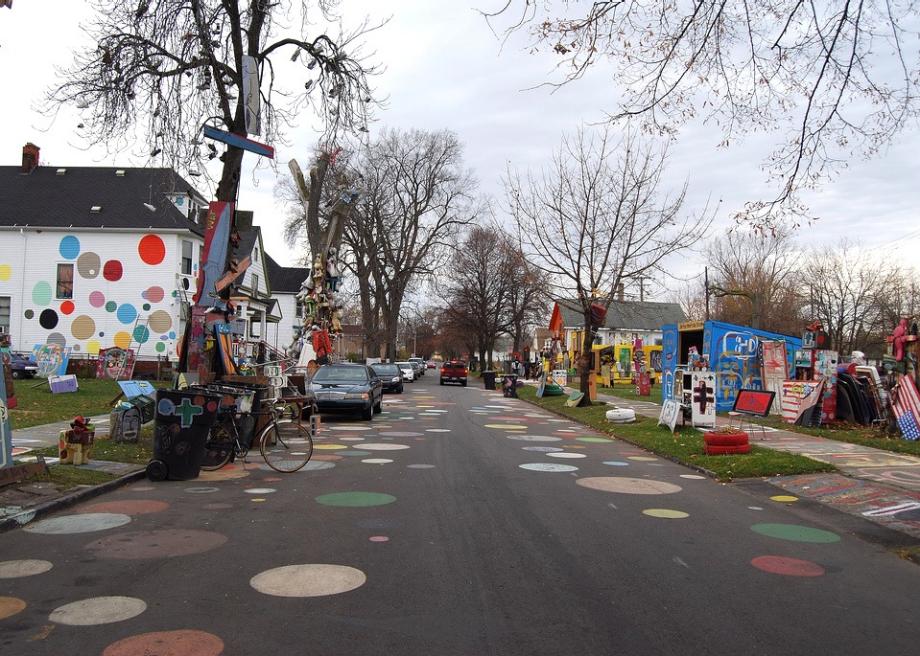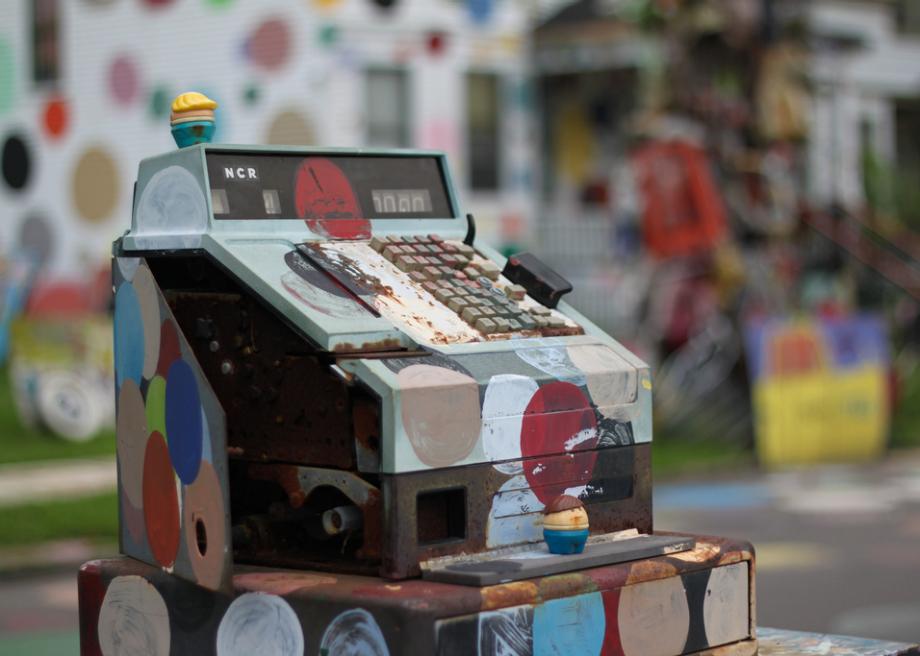 Though the infusion of color and creativity has attracted a stream of appreciative visitors to McDougall-Hall, the Heidelberg Project has some vocal critics. Chief among them is the city of Detroit, which demolished parts of the community in 1991 and 1999.
Local detractors view the Heidelberg Project as an eyesore and health hazard, and resent the fact that it draws further attention to Detroit's urban blight. On November 12 of this year, the project's "House of Soul," an abandoned house decorated with hundreds of records, burned to the ground in a suspected arson attack. This followed a suspicious fire in May, in which an art-enhanced building called the "Obstruction of Justice House" was destroyed.
Undeterred, Guyton has responded to the destruction with relentless optimism and vowed to continue expanding his vibrant art community.