Your Guide to the World's Hidden Wonders
Inside a Once-Secret Cosmonaut Training Facility
During the development of the Soviet space program, a secret Air Force facility in the woods northeast of Moscow transformed into a cosmonaut training center and residential settlement called Zvezdny Gorodok, or Star City. Omitted from the era's maps, and referred to officially as "closed military townlet number one," the area centered on the Yuri Gagarin Cosmonaut Training Center, where prospective cosmonauts would undergo strenuous physical, technical, and psychological preparation for space flight.
Following the dissolution of the USSR, the curtain of secrecy was lifted, and the training center opened its doors to the public. Today, a handful of companies offer special tours of the facility, during which visitors can wear a mock spacesuit, take a ride in the centrifuge, or board a "zero-gravity" flight that simulates weightlessness through a parabolic trajectory. The on-site museum of space travel and exploration contains an impressive collection of vintage spacesuits and capsules charred from when they reentered the atmosphere.
Cosmonauts still use Star City to prepare for flights. The training center has full-sized mock-ups of Soyuz spacecraft and Russia's segment of the ISS, as well as a 40-foot-deep pool used for practising maintenance tasks in simulated weightlessness. Star City is also a hangout for seasoned space travelers: when cosmonauts return from their missions, they come to Star City to undergo medical tests and rehabilitation.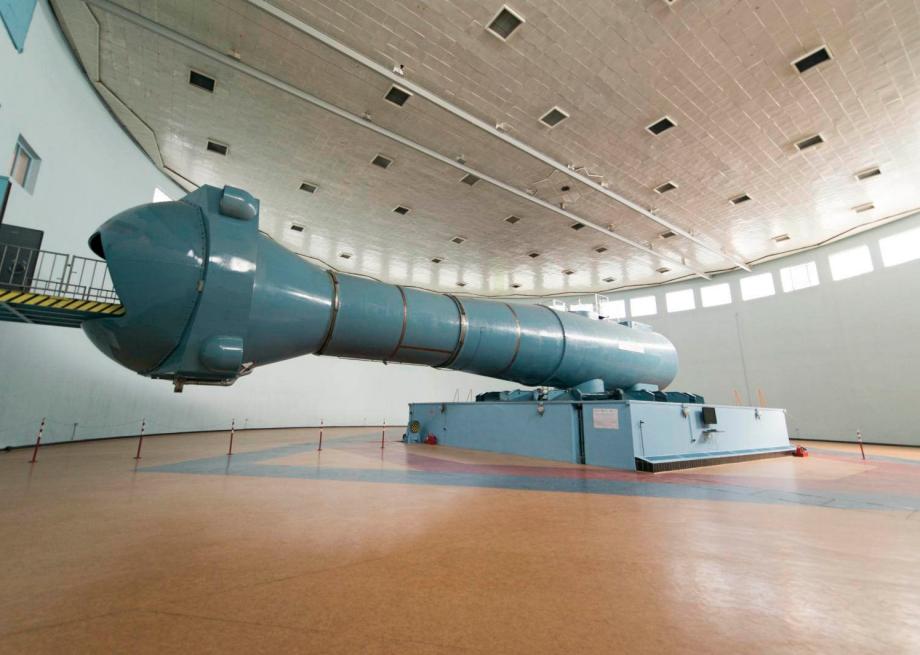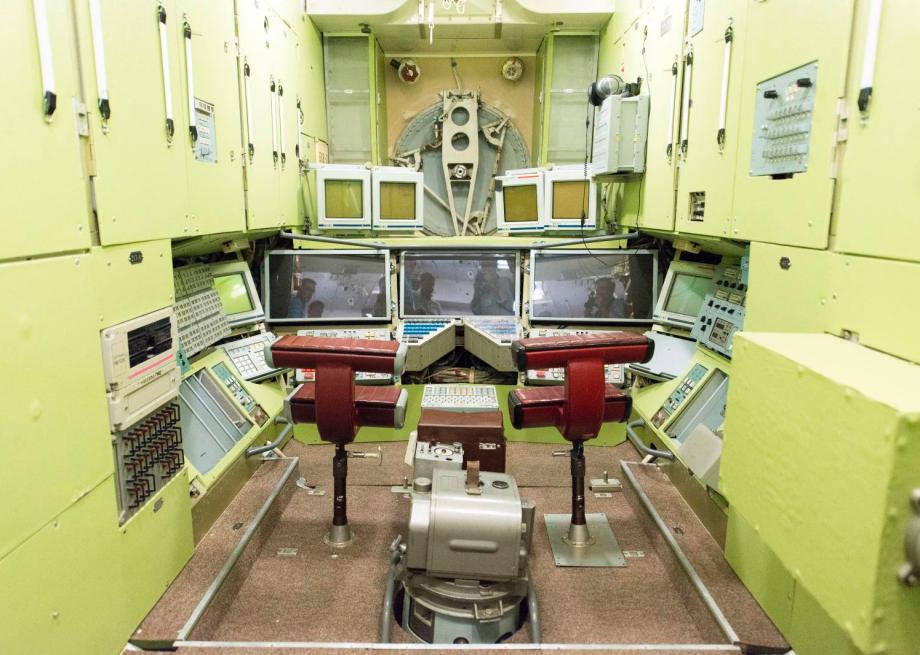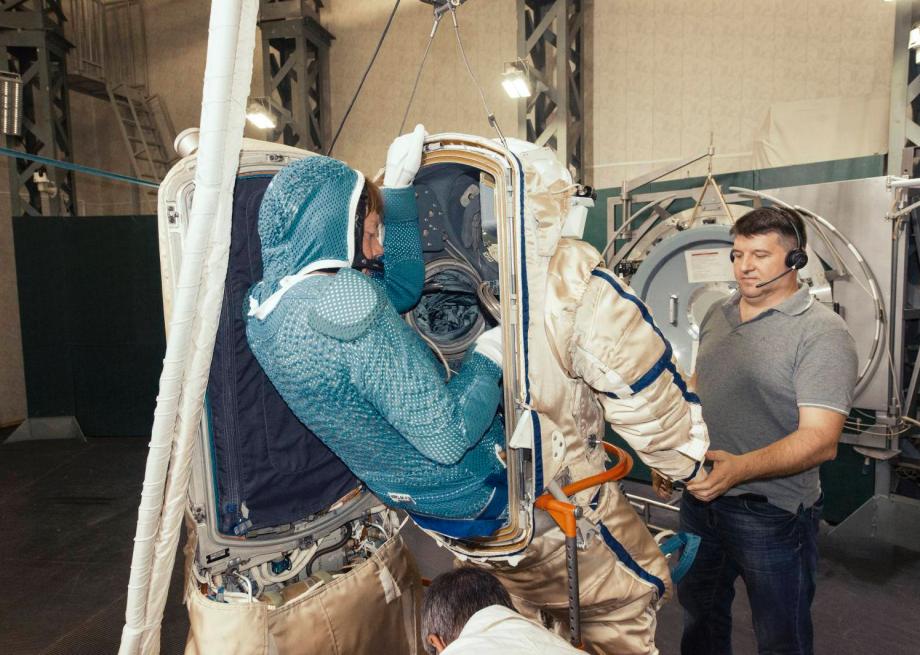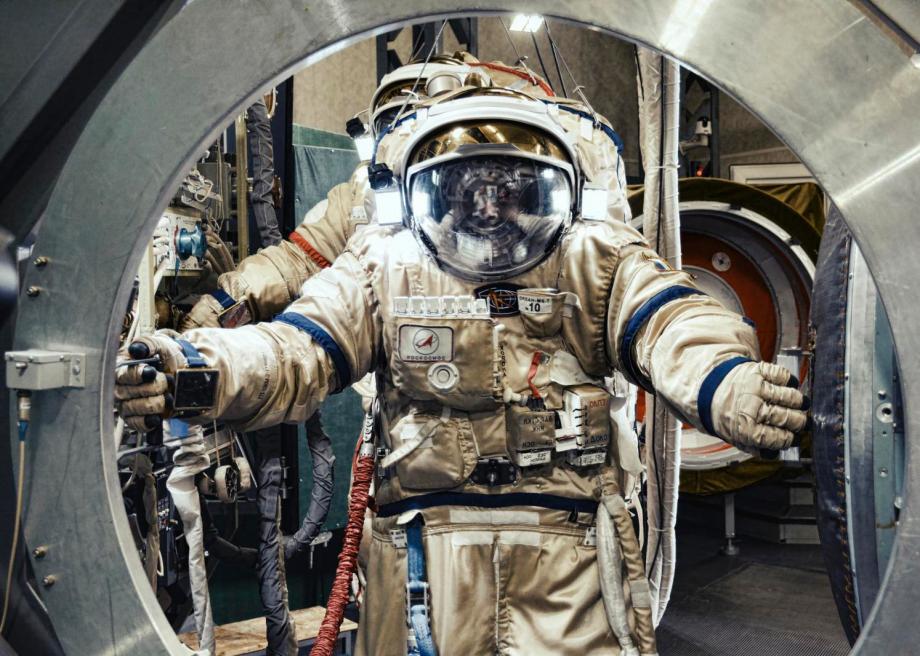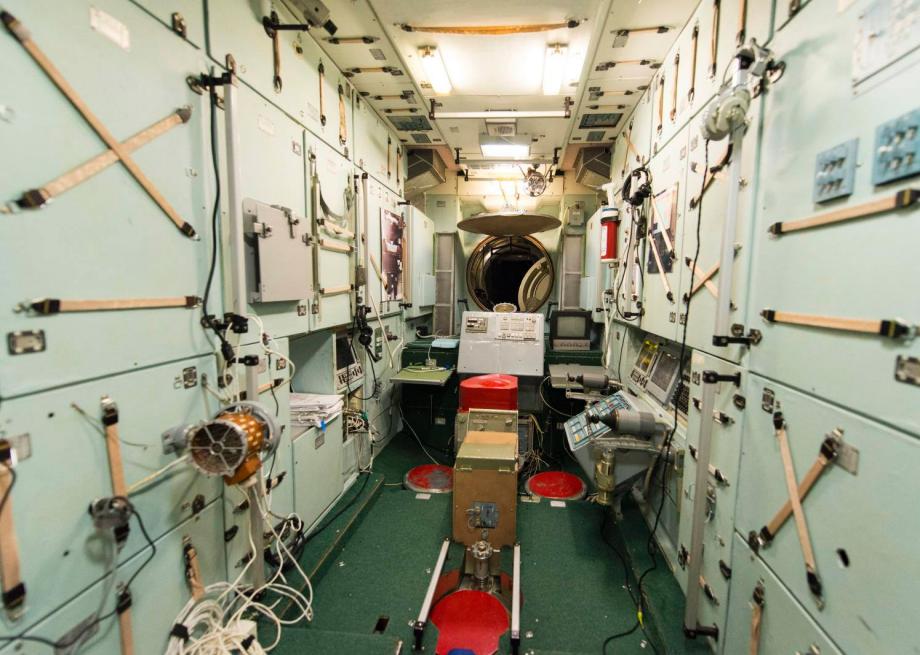 Belchertown State School, a Horrific Home for the "Feeble-Minded"
The western Massachusetts institution opened in 1922, and soon became home to over 700 young patients. With its Colonial Revival buildings sprawled across a verdant 845-acre campus, the school looked dignified and comfortable. Inside, however, the children were suffering terribly.
In 1972, Benjamin Ricci, the father of Belchertown patient Robert Simpson Ricci, filed a class-action lawsuit against the school, claiming that its young residents were living in horrific conditions.
In his 2004 book, Crimes Against Humanity: A Historical Perspective, Ricci wrote of what he had seen when visiting his son at the institution, including naked patients smeared with urine, feces, and food, vomit-encrusted sheets, and "maggots wriggling inside or crawling out of the infected ears of several helpless, profoundly retarded persons while they lay in their crib-beds."
The Massachusetts District Court judge assigned to the Belchertown case, Joseph Tauro, visited the school unannounced in 1972. After witnessing scenes that corroborated Ricci's claims—including "a little girl drinking from a feces-filled commode"—Tauro spearheaded a major overhaul of Massachusetts' mental healthcare facilities. Budget increases, better training for staff, and close governmental supervision all contributed to the improvement of conditions at Belchertown and other state institutions.
Belchertown State School closed in 1992. Multiple companies have put forward development plans for the property, but the dilapidated site contains hazardous materials and is in need of a clean-up. For now, the old buildings sit abandoned and overgrown, acting as somber monuments to their mistreated child residents.
July 4: A Bittersweet Day for Texan Particle Physicists
As you are no doubt aware, July 4 is a hugely significant date in world history. On this day in 2012, scientists at CERN in Switzerland announced their discovery of a sub-atomic particle that bore all the hallmarks of the Higgs boson. This elementary particle, long sought after being theorized in the '60s, validates the Standard Model of particle physics by appearing to confirm the existence of the Higgs field.
It was a huge moment for science, humanity, and our understanding of the universe. But the discovery could have happened much earlier—and it could have taken place in Texas.
In the mid-1980s, development began on a particle accelerator complex just outside Waxahachie. The system, known as the Superconducting Super Collider, was intended to be the world's largest particle accelerator, with a ring circumference of 54 miles.
World-beating particle accelerators, however, don't come cheap. The projected $5 billion dollar cost of the Super Collider rivaled the cost of NASA's stake in the yet-to-be-launched International Space Station. Congressional arguments over budget priorities raged—Texan representatives loved the idea of digging a giant Science Hole in their home state, but other congress reps preferred to spend the money on the more flashy ISS.
In October 1993, after $2 billion had been spent and 14.6 miles of tunnel had been dug for the Super Collider, Congress officially cancelled the project. Texas was left with a big empty hole, and the Higgs boson remained elusive until the breakthrough at CERN's Large Hadron Collider almost 20 years later.
Happy birthday, Higgs boson. In an alternate universe with more congressional funding, you were born in Texas.
The 19th-Century Church Dominated by a Supercomputer
Within the stone walls of the former Chapel Torre Girona in Barcelona, a supercomputer is bleep-blorping its way toward breakthroughs in human genome research, astrophysics, and weather forecasting.
The 19th-Century church building—now deconsecrated—is home to the Barcelona Supercomputing Center. Its star supercomputer, MareNostrum, is encased in a glass box that runs the length of the chapel. Operational since 2005, MareNostrum is a 10,240-core IBM PowerPC computer capable of 63.8 FLOPS—63.8 trillion floating-point operations per second.
In 2012, researchers at the Barcelona Supercomputing Center reported on their use of MareNostrum to simulate the structure of triple helix DNA in a vacuum. The study contributed new data to the field of antigen therapy, a developing approach to disease that involves switching off activity in the relevant genes.
Meet Catherine of Bologna, the 600-Year-Old Saint
Ring the bell next to the plain wooden door in the beautiful church of Chiesa della Santa, Bologna, and you'll be granted a meeting with a 600-year-old woman. The mummified body of St. Catherine of Bologna, born in 1413, sits upright in a golden throne, wearing a nun's habit, her black hands clutching a golden cross and a bible. The tight skin of her near-featureless face is mottled and dark brown, stained by the soot of ever-present candles.
Adorning the walls around St. Catherine are fingers, toes, and a skull crowned with flowers; all from other saints or important figures of the church. During her lifetime, St. Catherine was said to have been tormented by gruesome visions of the crucifixion, the last judgment, and the devil's tricks. She was a talented painter and gifted musician—that's her beloved violin hanging on the wall to her right—and is the patron saint of artists and temptation.
When she died in 1463, Catherine was buried in the nun's churchyard without being embalmed or placed in a coffin. Although no flowers were placed around her grave, it was said that the smell of flowers pervaded the area for days. When suspicious nuns later exhumed her body, they were surprised to discover, in the words of the church pamphlet, that she was "intact, flexible and sweet-smelling."
Inspired by the absence of decay, the abbesses placed Catherine's body in the convent for the sisters to view. A few years later, a nun reported that Catherine had appeared to her in a vision asking to be placed in the chapel sitting upright. The nuns dressed her in a habit, placed a golden cross in her hands, and sat her in an elegant golden chair where she remains today.
Sleep in Luke Skywalker's Childhood Home
Star Wars fans who need a fix while awaiting the J.J. Abrams installment of their beloved franchise have the option of takng a trip to Tunisia and staying in Luke Skywalker's childhood home.
Hotel Sidi Driss, located in the small Berber village of Matmata, is a traditional troglodyte cave dwelling that was used as the Lars Homestead in Star Wars: A New Hope as well as Attack of the Clones.
For around USD$20 per night, you can experience the lifestyle of a Jedi troglodyte. It's not a luxurious existence—the cave rooms are windowless, the beds are cots, and several TripAdvisor reviews mention offensive odors—but it's enough to give you serious cred among Wookieepedia users.
Attack of the Neon Fembots at Robot Restaurant in Tokyo
The bento boxes at Robot Restaurant are pretty ordinary, but you don't go there for the food. You go there to watch bikini-clad go-go dancers drive giant neon fembots as a techno soundtrack blasts away.
Robot Restaurant, located in the mammoth pinball machine that is the Kabukocho district of Shinjuku, Tokyo, is not so much an eatery as a frenetic, flashing fever dream.
When you arrive and check in—bookings are highly recommended, for this place is popular—you will be guided into a gold-and-glitter lined bar, where you can take a seat, have a drink, and play with the adorable robot dinosaur at your table. A trio of humans dressed in silver will entertain you with live music. After a moment to catch your breath, you'll head downstairs for an hour or so of fast-moving, technicolored action.
The show, which is periodically interrupted with entreaties to purchase beer and snacks, involves a parade of robots equipped with flashing lights and formidable dance moves. Some are all-metallic and resemble the Centurion Cylons of the reimagined Battlestar Galactica. Others are built to resemble giant warrior women with huge breasts. All parade down the central dance floor, fighting and gyrating in time to the blasting music. (If you thought you'd heard the last of Gangnam Style, grit your teeth and get ready to hear it again in all its remixed glory.)
The giant fembots are driven by human women, who wear bikinis and assume a variety of roles during the show, including drummer, dancer, and cultivator of crowd hype. A climactic battle scene involves the women fighting evil robots. Guess who emerges as the ultimate victor.
Here is but a taste of the manic action:
Get Drunk With Chipmunks at this Wisconsin Dive Bar
For a small town—population 2,318 at the last census—Hayward, Wisconsin has some big attractions. There are the Lumberjack World Championships every July. There's the National Freshwater Fishing Hall of Fame, home of the 200-foot fiberglass muskie. And there's Moccasin Bar, a dive with its own taxidermy museum.
Glass cases built into the walls hold charming scenes such as chipmunks shooting pool, a boxing match between raccoons, and a court setting with a wolf judge in glasses.
Beside the Big Buck Hunter game are rows of stuffed birds, including hawks, owls, and ducks. A pair of walrus tusks and an oosik—also known as a walrus penis bone—sit next to the slot machine.
The Cross Bones Gates: A Colorful Shrine to the Disgraced Dead
A set of metal gates on Redcross Way in south London guards a dilapidated, overgrown lot. Tied to the railings of these gates are ribbons, garlands, laminated messages, and strings of beads. All pay tribute to the people who were laid to rest behind these gates: the outcast dead, denied Christian burials on account of their perceived degeneracy.
Records of Cross Bones Graveyard date back to the late 16th century, when John Stow's Survey of London referred to the site as a "single woman's churchyard." A "single woman" was code for "prostitute"—a more colorful euphemism was "Winchester goose," a slang term from the 12th century, when the Bishop of Winchester doled out licenses for prostitution.
Over the centuries, Cross Bones became the final, unceremonious resting place for the societally undesirable. Though mostly devoted to women who engaged in prostitution, the graveyard accommodated paupers, criminals, migrants, and the homeless. An estimated 15,000 people were piled into the earth.
Cross Bones closed in 1853 when its grounds, overflowing with the dead, became a threat to public health. A warehouse was built on the site without regard for its subterranean inhabitants.
During excavations for the Jubilee tube line in the 1990s, the remains of 148 people were removed from the site. Tests on the bones, which dated to the 19th century, showed that many of the 148 had been afflicted with smallpox and tuberculosis.
Today, the Cross Bones gates are a shrine to the forgotten and mistreated dead, particularly women and sex workers. There is a vigils for the outcast happen on the 23rd of every month, during which people are invited to gather at the gates bearing offerings for the shrine. Messages tied to the gates pay tribute not just to those buried at Cross Bones, but to sex workers murdered in recent years.
The Tower of David: A 45-Story Improvised Home
The Tower of David, a 45-story skyscraper in Caracas, was designed to be an office building. Instead, it has become an improvised home to around 2,500 people.
In 1990, construction began on Centro Financiero Confinanzas, nicknamed the Tower of David after its chief investor, David Brillembourg. Within four years, two unforeseen calamities put a halt to the procedings: Brillembourg died, and Venezuela plunged into financial crisis, during which the government had to bail out 17 of the country's banks.
With elevators, safety railings, and many windows yet to be installed, the Tower of David sat idle for 13 years. During this time, a national housing shortage was intensifying. Caracas slums and shantytowns, already home to over a million people, became even more densely populated. Then-president Hugo Chávez vowed to build enough homes to ease the shortfall, but never fulfilled the promise. By 2011, with the crisis still unsolved, he was encouraging the poor to occupy unused land around the richer parts of Caracas.
In 2007, a group of disenfranchised Caracas residents took matters into their own hands and moved into the Tower of David. In order to make the stark surroundings more livable, they formed a cooperative devoted to improving and maintaining the building.
Over the years, the 2,500-strong community at the Tower of David has installed electricity and water, established grocery stores within the building, and worked together to transport furniture, supplies, and equipment among the 28 occupied floors. (The first 10 floors have access to ramps, allowing residents to use motorbikes, but to bring anything above the 10th floor they must use the stairs.)