In Praise of Morgan Hurd, Glasses-Wearing Gymnastics World Champion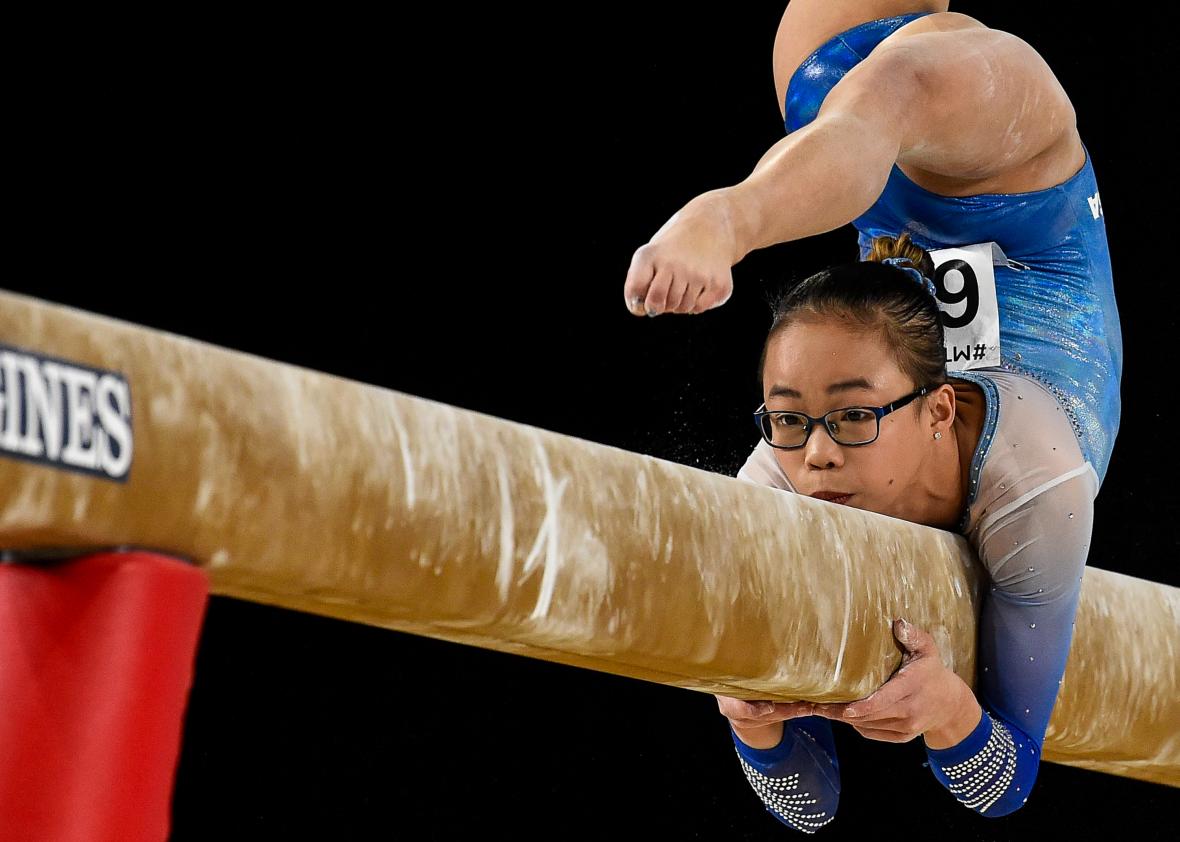 On Friday night in Montreal, an American won the women's all-around title at the World Gymnastics Championships. While the nationality of the winner wasn't a surprise—U.S. women have now won the last seven all-around titles at the Olympics and world championships—the identity of the champion definitely was. As Dvora Meyers explained in a characteristically great post for Deadspin, 16-year-old Morgan Hurd wasn't supposed to be the United States' top contender; in this year's U.S. championships, she finished in sixth place. And yet, thanks to injuries to other top gymnasts and her own breakthrough performance, the teenager from Delaware ended up with gold around her neck in Canada. The woman who, as Meyers pointed out, had no "career highlights" listed in her official USA Gymnastics biography, is now the champion of the world.
As I am not a gymnastics expert, I can't provide much insight into this floor routine. It was fun, though!
What I can tell you is that Hurd is wearing glasses, and that is cool.
And then there's Hurd, who leaps and tumbles to perfection despite less-than-perfect vision. Behold.
Why does she wear glasses in competition? Earlier this year, she told FloGymnsatics that it was all about efficiency:
She … committed to wearing her glasses even while she was training or competing in meets. "I tried contacts," she explained, "but they made my eyeballs dry, and when I got stuff in my eyes, I had to take them out and put them back in." Rather than waste a couple minutes of practice time fiddling with contacts, Morgan chose to attach her glasses to the back of her head with a neoprene strap and move on.
Those of us in the legion of four-eyed Americans can sometimes feel as if athletic prowess is a blurry, far-away thing. I now see that if I squint hard enough, I too can be the world gymnastics champion. Thank you, Morgan Hurd.