Oscar Isaac's Girlfriend Is Further Confirmation That He Is Nature's Greatest Miracle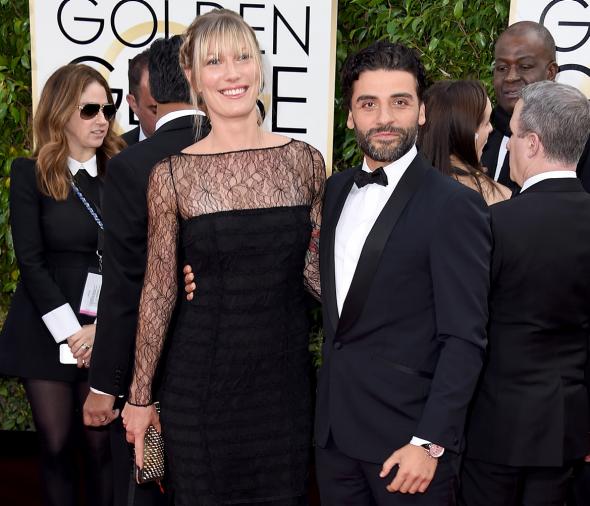 Lind is a 34-year-old documentary filmmaker and photographer, so full credit goes to Isaac for dating someone with an interesting career that isn't underwear modeling, and who is age-appropriate to boot. According to her website, Lind is originally from Copenhagen and went to film school in South Africa. (Isaac himself is 36 and was born in Guatemala and raised in Miami before attending Juilliard. Yep.) The two have even worked together. With her blond wispy bangs, European origins, cool name—Elvira!—and ability to attract quality men, it is unknown but to be assumed that Lind is some sort of witch or fairy-pixie hybrid. A bit of online sleuthing reveals Lind's modest—18 tweets, 233 followers—Twitter account, where she once posted evidence of having eaten "an entire raw onion," which is proof that our hero doesn't care if his woman has onion breath. Swoon! Another thing he doesn't care about: looking shorter than his lady, as he did on the red carpet Sunday. Now that spells real man.
We already knew that Oscar Isaac was good at acting, but now we know that he is also good at picking girlfriends. And even though he once wore an Ayn Rand T-shirt, we forgive him, because above all he is good at being handsome. So handsome that if he were ever single, the apocalypse would probably be close at hand.