Bobby Jindal Uses Planned Parenthood Videos to Cut Care to Medicaid Patients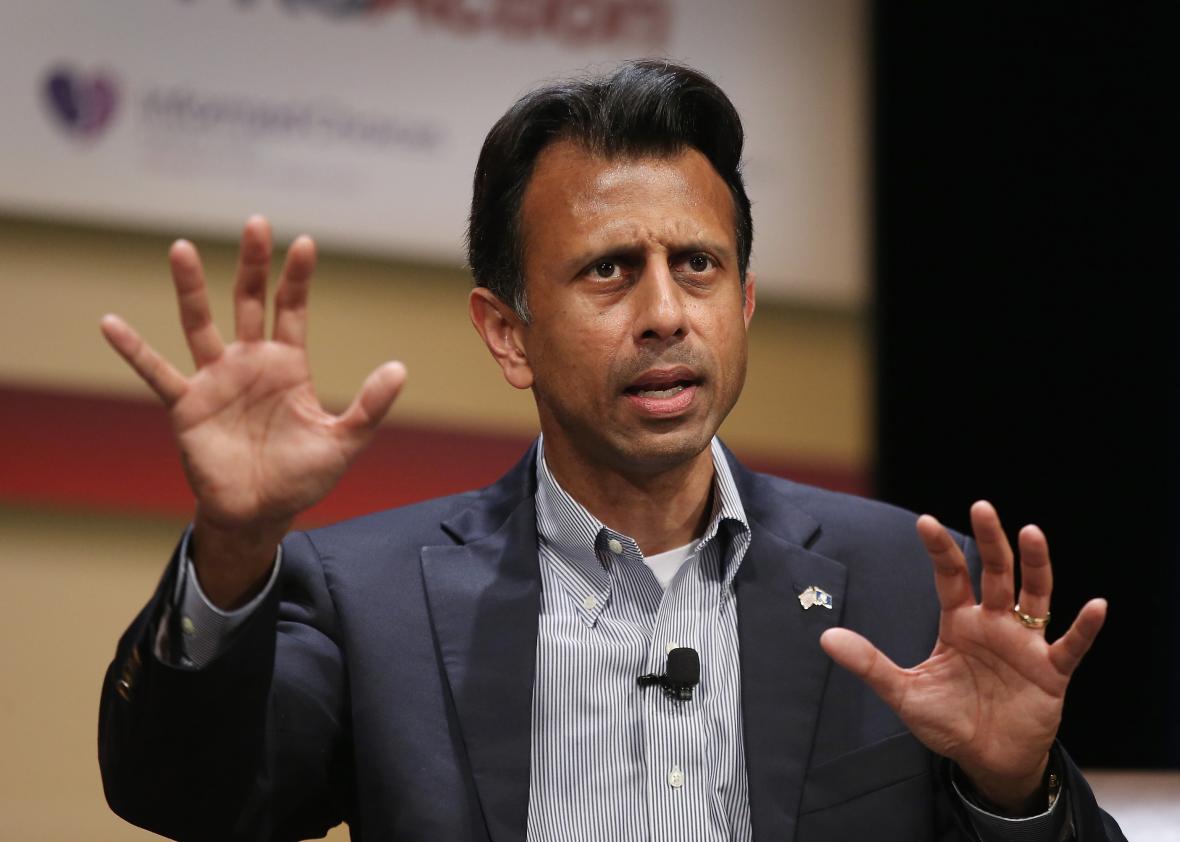 "In recent weeks, multiple videos have surfaced showing Planned Parenthood ... employees describing how they actively engage in illegal partial birth abortion procedures and conduct these abortions in a manner that leaves body parts intact so that they can later be sold on the open market," Jindal's announcement read.
The accusations are not true, of course. The entire scandal is a charade to advance the larger war on the sex lives of low-income people in Louisiana.
There's also an ugly racial bent to all the anger about Planned Parenthood offering a shiny new clinic offering quality medical care, including abortion, to New Orleans residents. Anti-choice activists have been concern-trolling the race angle, strongly implying that black women in particular need protection from grabby abortionists. But the blunt reality is that shutting down clinic construction would result in one of the poorest communities in the city losing the opportunity to access state-of-the-art medical care at an affordable price.
Louisiana is a microcosm of how the larger anti-choice movement works. It's a lot of posturing about "fetal life" and "protecting women," but for some reason, the solution always involves cutting off women from medical care—especially low-income women and women of color. You have to wonder: How does keeping Pap tests away from Medicaid patients stop the supposed horrors of fetal tissue research?