New Fox News Show Outnumbered Will Have Four Female Hosts and One Man. Get It?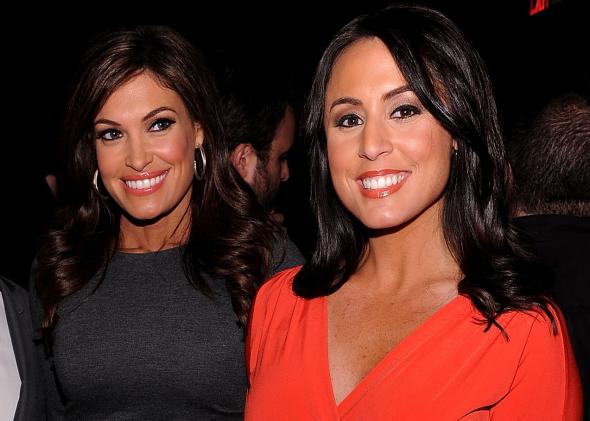 Roger Ailes is an evil genius. In the midst of a nationwide debate over whether Republicans are waging a war on women, Fox News is launching a new show called Outnumbered at the end of April. Outnumbered because the show will feature four female and one male host. The man will be "outnumbered," meaning that even though Outnumbered is supposedly a female-centric show, the male point of view is still so central that it gives the show its title.
Really, the word outnumbered should apply to the rest of Fox's programming, where only 36 percent of anchors and correspondents are women. But you know, that's the natural order of things. (Except on MSNBC and CNN, where women make up 48 percent and 58 percent, respectively, of anchors and correspondents.) Gender imbalance is only noteworthy when women outnumber men.
So, will I tune in for Outnumbered? Absolutely, if only to see how the set designers create a desk that can show off four pairs of legs at once. Maybe, once given a show of their own, the second-tier ladies of Fox will start throwing their weight around like Megyn Kelly does. Kelly, who actually kicked Sean Hannity out of his time slot, has enough power to occasionally push back a little against the overwhelming tide of sexism spewing forth from her network. Then again, Kelly has a unique presence on the network, and she knows it, whereas many of the other women likely understand that someone else open to wearing 6-inch heels and shellacking on the makeup can probably replace them. For now, I'm just training for the Outnumbered drinking game: Every time the male host faux-complains about how disempowered he is around all these ladies, take a shot.
Correction, April 17, 2014: This post originally misspelled Mediaite.