Rick Perry Says His Wife Misspoke on Abortion When She Couldn't Have Been Clearer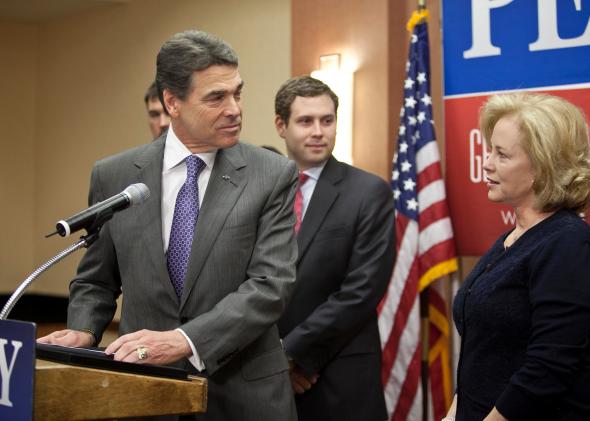 For a moment at Saturday's 2013 Texas Tribune Festival in Austin, the mind control top GOP officials use to keep their womenfolk in line started to wear off. Anita Perry—wife of Texas governor Rick "As Many Special Sessions As It Takes" Perry—awoke to find herself on stage, discussing abortion with Tribune editor-in-chief Evan Smith.
"I see it as a women's right," she told him, as her handlers frantically pawed at their control boards. "If they want to do that, that is their decision; they have to live with that decision."
But clearly, Anita Perry's statements were the result of a technical glitch, as Rick Perry does not actually want a pro-choice wife.
Which is why today Perry told reporters at a campaign event for New Jersey Senate hopeful Steve Lonegan that his wife simply misspoke. "From time to time we'll stick the wrong word in the wrong place, and you pounce upon it."