Elizabeth Warren Is Not Our Savior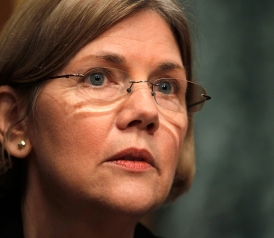 Though the beatification of Warren isn't necessarily gendered—remember the halos around Obama back in 2008?—it's definitely over the top when you consider the fact that Warren has never held an elected office before. Rebecca Traister acknowledges this at the end of the Times Magazine piece:
Now, with labor protests, campaigns to block voter suppression and personhood measures and the occupations of cities around the nation, there seem to be some small signs that liberals are remembering that politics requires more of them, that they need movements, not just messiahs.
Elizabeth Warren is an exciting presence in the Democratic party. But she won't save our souls.