We're Talking About: Norris Church Mailer, Cruel Children, and Bristol Palin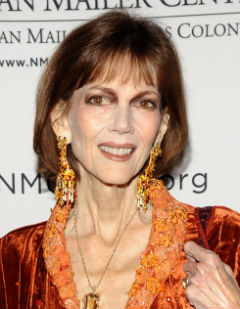 - Frank Rich ponders why logic doesn't apply to Sarah Palin , and why she may get to the top of the Republican Party, as well as a few Alaskan rock formations. [ New York Times ]
Advertisement

-Meanwhile, on another channel, Bristol Palin finds herself dividing a nation, fueling tempers and at the center of a voter fraud controversy. All in a day's work on Dancing with the Stars . [ Washington Post ]
-At 61, after an 11-year battle with gastrointestinal cancer, Norris Church Mailer died yesterday . The former pickle-factory worker, art teacher, and model made a name for herself as a writer as well as being Norman Mailer's wife and widow. [ New York Times ]
Photograph of Norris Church Mailer by Stephen Lovekin for Getty Images.
TODAY IN SLATE
Politics
Blacks Don't Have a Corporal Punishment Problem
Americans do. But when blacks exhibit the same behaviors as others, it becomes part of a greater black pathology.
Lifetime Didn't Think the Steubenville Rape Case Was Dramatic Enough
So they added a little self-immolation.