Blanche Lincoln Survives, for Now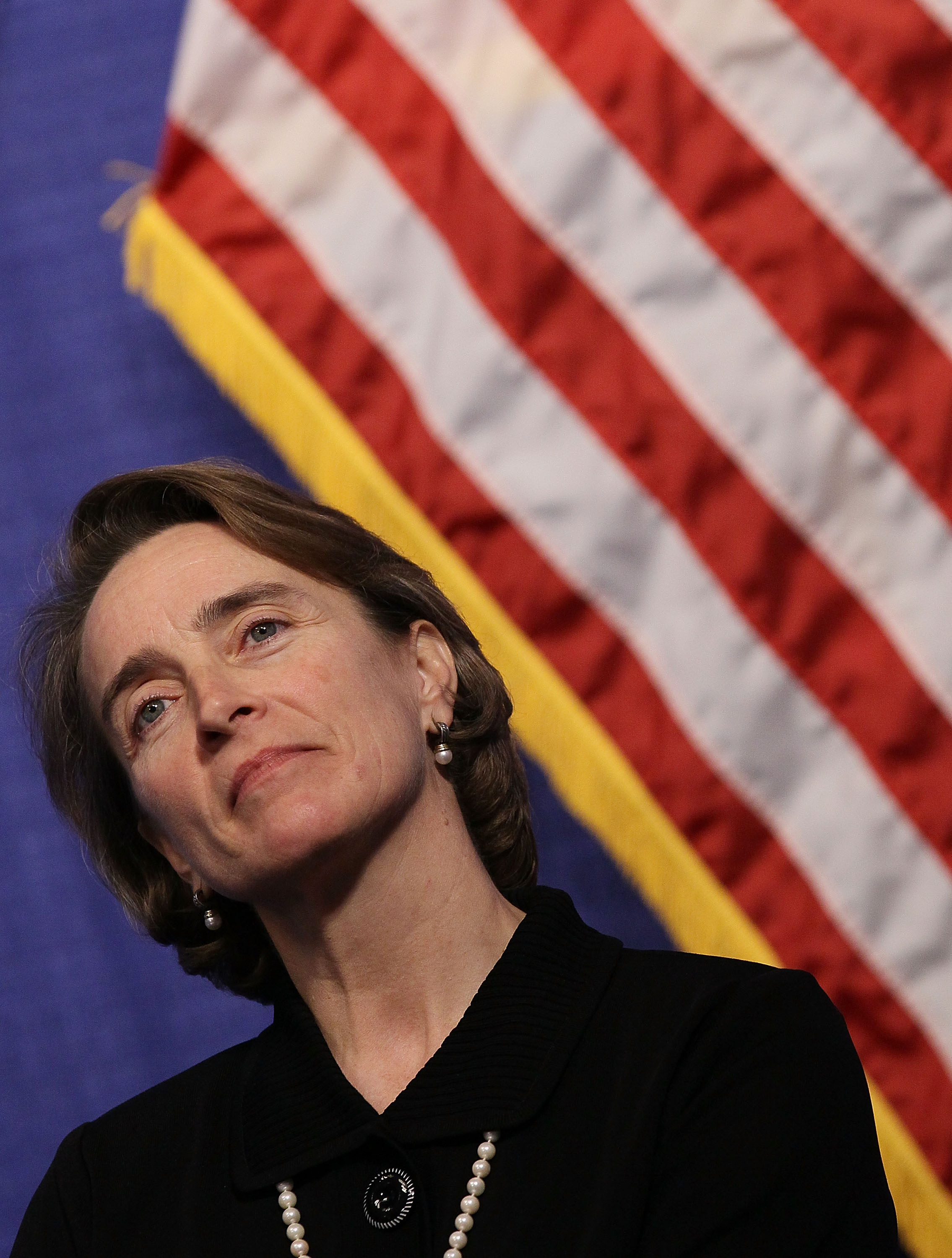 Sarah Palin's mama grizzlies aren't the only women who know how to fight. Democratic Sen. Blanche Lincoln displayed some ferocity of her own in her runoff Tuesday, managing to surpass both Lt. Gov. Bill Halter and the expectations of just about every political prognosticator out there. Throughout the day Tuesday, news outlets and bloggers predicted a Halter win, performing grave post-mortems on the Lincoln campaign before the polls had even closed. They wondered whether flogging the endorsement of Bill Clinton was really the best way to prove that you're not a calcified Washington insider (as Halter had been claiming), and they highlighted a new survey that supposedly shows the nation's anti-incumbent fever approaching brain-damaging temperatures.
Meanwhile, Lincoln was campaigning. She had a packed schedule Tuesday and traveled the state repeating what she's been saying for weeks: President Obama endorsed me. Bill Clinton endorsed me. Bill Halter is being financed by outside union groups, not Arkansans. On Tuesday afternoon, her campaign e-mailed supporters and practically begged them to go vote: "We still need your help," the e-mail pleaded . "Grab a friend and go vote."
It was enough-barely-to convince voters that she isn't a corporate shill who has gotten too comfortable in Washington. Lincoln won by a small margin that Halter's disappointed labor backers are trying to spin as a victory. But the fact that she's survived an assault from the left doesn't mean she'll be able to win against the right. Polls show Lincoln trailing Rep. John Boozman, the Republican nominee, by 20 points. In a right-leaning state in a throw-out-the-bums year, even being a fierce campaigner with an Arkansas accent and the top spot on the Senate Agriculture Committee isn't enough to save you from being considered a bum.
Photograph of Blanche Lincoln by Mark Wilson/Getty Images.