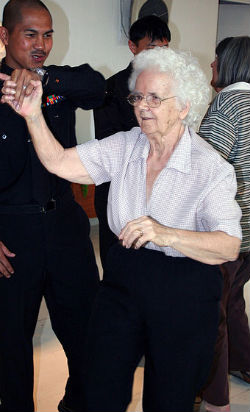 Liza, I love your observations about the flip sides of being in your 50s: seasoned professional ready for exciting new challenges or washed-up old-timer whom no one wants. How we view middle-age is an issue with global economic implications. It turns out the lifestyle paradise of Europe is actually a giant pyramid scheme, according to this New York Times story about how reality is descending across the continent. The situation in France verges on the ludicrous. Think of their indulgent government-mandated vacations and short work week and the near-inability to fire anyone. But even these cushy conditions aren't enough to keep people on the job. By age 50-50!-half of French workers are retired. It sounds lovely to be able to spend decades drinking wine and looking chic, but it's economically unsustainable. The generation or two that has enjoyed the generous subsidies for health care, child care, and retirement turn out to possibly be the only people who will enjoy it. Europe is facing a seriously dwindling work force and seriously exploding social obligations. The article points out that in the 1950s, there were seven workers for each retiree, but if current trends continue, there will be barely more than one worker for one retiree in 2050. (It's always dangerous to assume current trends will continue, but it also seems unlikely that an economically squeezed population is going to increase the rate at which it squeezes out new workers.) In this country, our public sector workers have become a European-like class with their burgeoning health care benefits and pensions, and ever-shorter working lives (these obligations are already proving ruinous to state budgets). Nice work if you can get it, and if you can get it, you apparently want to stop as soon as possible.
TODAY IN SLATE
History
Slate Plus Early Read: The Self-Made Man
The story of America's most pliable, pernicious, irrepressible myth.