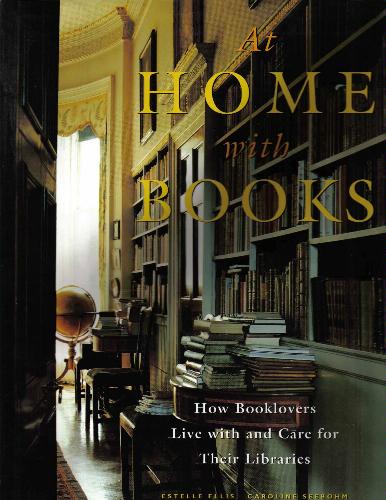 Hi folks! Long time no blog-remember me? I knew I'd really dropped the ball when I read this from a friend:
"Honey, your Dream House is turning into a recurring nightmare; one where I keep checking for updates and keep getting disappointed."
Oops. Though I must say, while this house has fallen victim to neglect, the tenement of my dreams is looking spiffier than ever! And more than a year-and-a-half after moving in I finally unpacked my massive (and massively heavy) collection of illustrated books. Mugatu says it and I'm going to second: Nothing makes a home feel cozier than books . Which leads me to today's central question: Does it matter if you haven't read all of them? ANY of them?
I'll admit I own a few coffee table books that I've never even cracked, or books I bought at the flea market just for the cover and couldn't tell you the author or title. But the books I've really read and enjoyed over and over? Penguin paperbacks. An acutely observant editor friend noticed a recent trend in shelter mags in which decorators/stylists are turning books around on the shelves so you can't see the spines. So now we can add "book shame" to the list of subcategories to status anxiety!
Bookcase Paxil comes in the form of Strand's books-by the-foot offering , but depending on how much cash you shell out, the look reads more "Bad Public Libary," chock full of 10-year old bestsellers, as E.F. pointed out. He shudders at turning books into accessories; I'm as torn as an old dust jacket because I appreciate their aesthetic, individually and en masse .
So where do you stand on the books-for-looks debate?