Mississippi's Senate Race Scandal Leads to More Arrests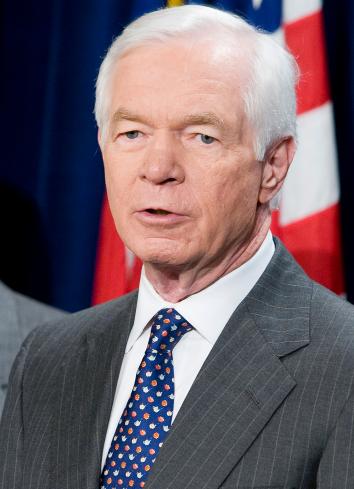 The Clarion-Ledger, which has been running circles around everyone else on the bizarre story of a Tea Party activists taping Sen. Thad Cochran's bedridden wife, reports on more arrests. But perhaps the best way to watch the story—how it's being played by Republicans who want to crush Cochran's rival, Chris McDaniel—is to follow the tweets of NRSC spokesman Brad Dayspring.
---> MT @samrhall: BREAKING: two more arrests made in Cochran break in. One is attorney & MS Tea Party board member Mark Mayfield #mssen

— Brad Dayspring (@BDayspring) May 22, 2014
It doesn't look good, what with McDaniel's campaign repeatedly saying that it had nothing to do with the break-in. And yet, according to WAPT News, the DA working the case does not see a link to the McDaniels campaign -- that is, the McDaniels campaign isn't seen as being involved in the crime.
So, what's happening in the campaign? Cochran's allies are focusing on the fact that the newly arrested/accused conspirators clearly volunteered for McDaniel -- and the candidate had said no "volunteers" of his committed the crime! One Cochran ally emphasized to me that McDaniel was the "Tea Party" candidate, and it just defied belief that the Tea Party could run this insane gambit without any connection or prodding for McDaniel. We remain locked in innuendo mode, with 12 days to go before the election, and new confidence that the ugliness of the story is proving impossible for McDaniel to escape. Even if a DA said the guy had nothing to do with it.