Scott Brown's Awesome Night

Item one: Scott Brown comfortably leads in any poll of a special election for John Kerry's Senate seat.
Item two: Scott Brown without a media handler is far, far more fun than Scott Brown the Candidate.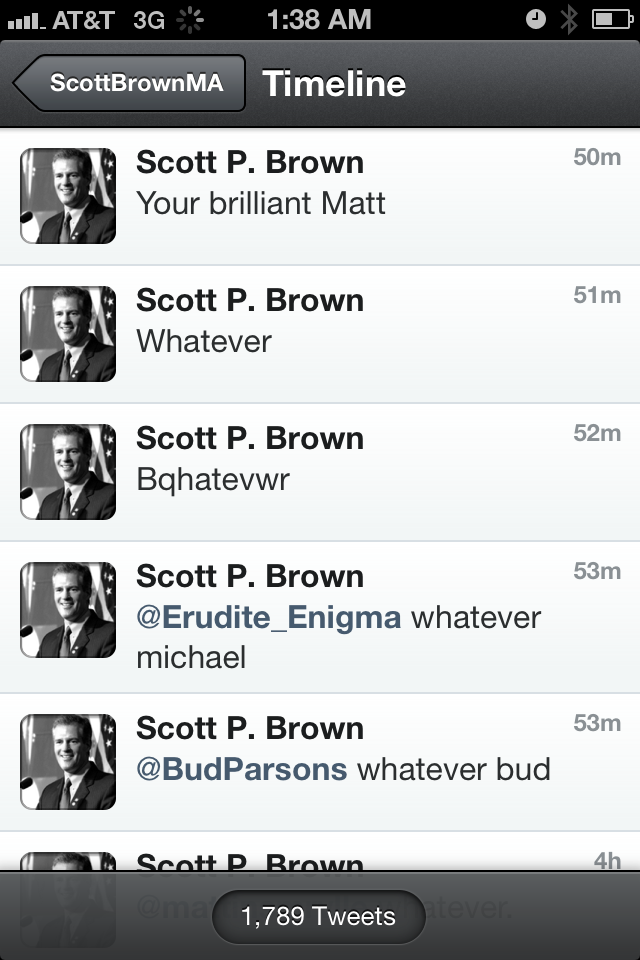 It's not a parody account.

TODAY IN SLATE
The Extraordinary Amicus Brief That Attempts to Explain the Wu-Tang Clan to the Supreme Court Justices
The Human Need to Find Connections in Everything
It's the source of creativity and delusions. It can harm us more than it helps us.