Sh*t Herman Cain Says: November 18, 2011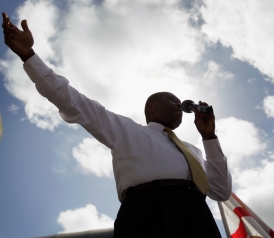 His question was -- and I hope you all show this or write about it -- Do you agree or disagree with President Obama on Libya? What part? Do I agree with the part where we intervene with rockets and missiles? Do I agree with siding with the opposition? Do I agree with saying that Khaddafy should go? Do I agree that they now have a country where you've got Taliban and Al Qaeda that's going to be a part of the government?

The Taliban, a movement that emerged from post-war unrest in Afghanistan and Pakistan, is not in Libya.