Fox Poll: GOP Voters Rush to Newt, Trust Him With Nukes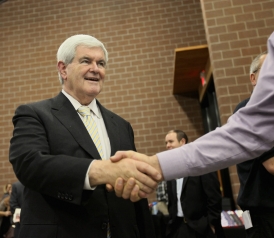 Thank you, Fox News, for my favorite poll result of the day. It's right under the result that shows Newt Gingrich in a dead heat for the national polling lead, with 23 percent to Mitt Romney's 22 percent.

The guy who really suffers from this question: Herman Cain. He polls at 15 percent, and less than half that many Republicans trust him -- sorry, the trusted advisers he promises to outsource every decision to -- with nukes.