Iranians Mock Netanyahu's "Jeans" Comment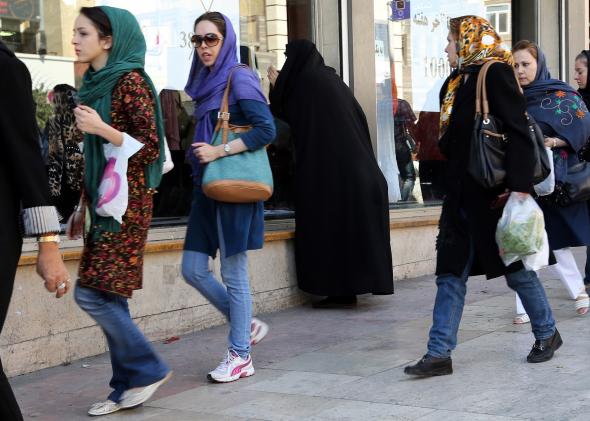 "If the people of Iran were free, they could wear jeans, listen to Western music and have free elections," he said, in an apparent effort to get the Iranian public to oppose the nation's nuclear program.
Now, there are plenty of legitimate criticisms one could make about the lack of political and cultural freedom in Iran. But jeanslessness isn't really much of an issue there, and Iranian social media users have pounced:
There are restrictions on some types of jeans in some places in Iran, but in general, they are not uncommon for both men and women, particularly in urban areas. (Some examples of Tehran street style, including jeans, here.)
This is not the case in all countries. Blue jeans are banned in North Korea for their association with the United States, though a Swedish company was briefly producing black jeans there. A female Sudanese journalist garnered international attention in 2009 for refusing to pay a fine for wearing pants.
In general, however, it seems safe to say that while countries where you can't wear jeans aren't free, jeans-wearing is not necessarily an indication of freedom.