Who Won the World Cup of Arm-Folding?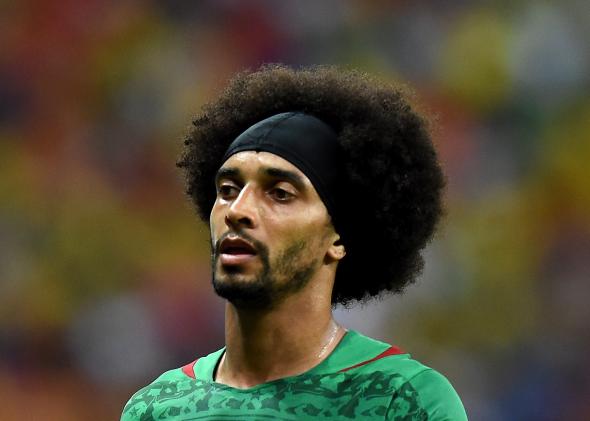 This year's World Cup has featured some of the planet's greatest athletes performing seemingly impossible physical tasks. Bicycle kicks. Spectacular goals. Mind-bending saves. Displays of endurance, determination, and balletic grace. And, of course, turning to the left and folding your arms.
It turns out that's surprisingly hard to ace on your first (and, presumably, only) try. Hundreds upon hundreds of millions of television viewers have watched players from all 32 teams botch this seemingly simple technique in the lineup presentations before each World Cup match. Nailing that turn and arm-fold is crucial, though: It's the difference between looking like an ordinary, nice dude (like Japan's Atsuto Uchida) and an unlucky guy caught posing for his mug shot (like the United States' Kyle Beckerman).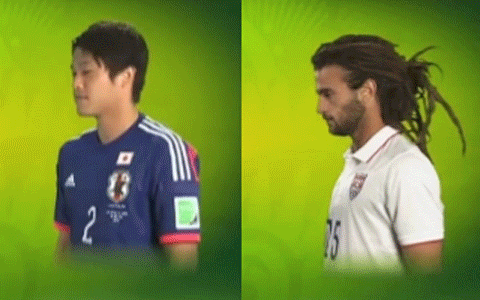 So what can we learn from these athletes' struggles to fold their arms and look to the left in a convincingly human manner? The primary issue is where your hands should go. Should they go on the outside of your biceps, like those of the Netherlands' Daryl Janmaat? Or would you prefer, as does Mexican goalkeeper Guillermo Ochoa, to tuck them inside, thumbs up?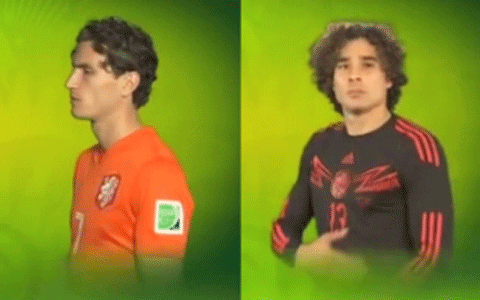 Would you like to adopt the pose of a hip-hop dancer, like Greece's Ioannis Maniatis, or that of a perfectly upright Cossack dancer, like the Ivory Coast's Salomon Kalou?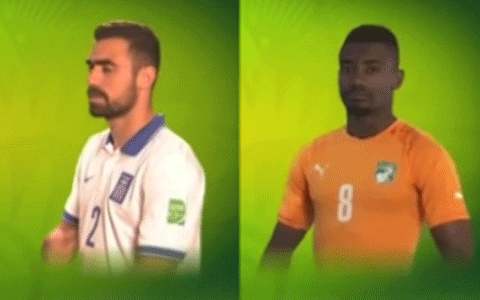 Sometimes the issue of where to put your hands becomes too much to handle and causes last-minute panic, as it did for Costa Rica's Óscar Duarte.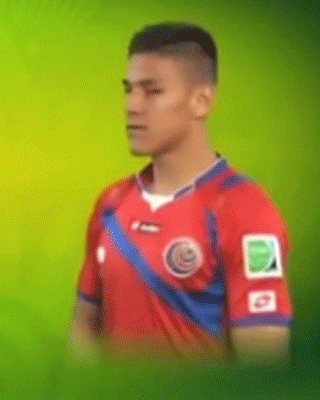 One great solution is to use your tucked-in hands to subtly augment your bicep muscles, like Swiss player Valon Behrami, who we bet also adopts this pose in the club.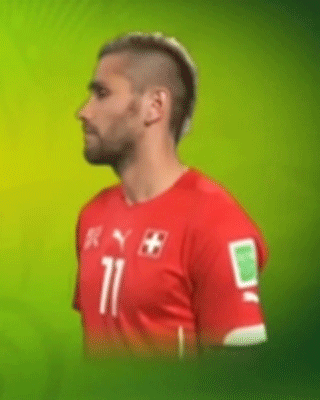 But whatever you do, don't stuff your hands into your armpits like Colombian players Carlos Sánchez, Abel Aguilar, and Juan Cuadrado. Gross, guys!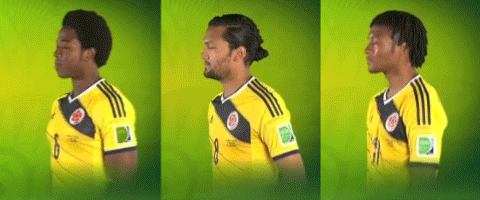 The way those three players timed their turn brings up another important point. You've got to turn to your left, sure. But how? Like a disapproving dad, a la Iran's Javad Nekounam? Like a terrified bunny rabbit, as we see from Croatia's Luka Modrić? Like an automaton, like Ecuador's Jefferson Montero? Like a man hugging himself after a long therapy session, like Ghana's Kwadwo Asamoah?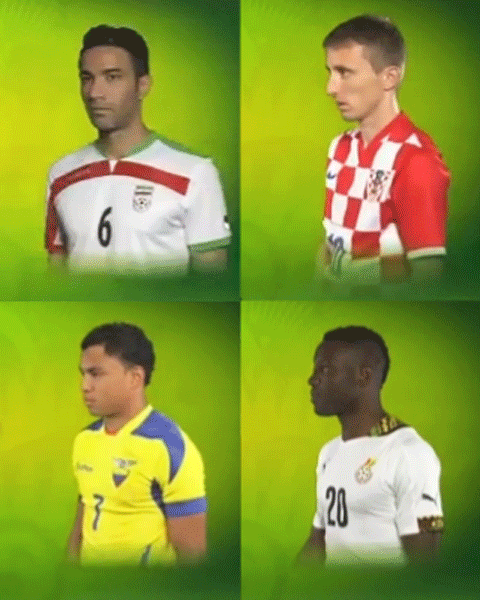 You don't want to turn too far, like Ghana's John Boye, or not turn at all, like the United States' DaMarcus Beasley.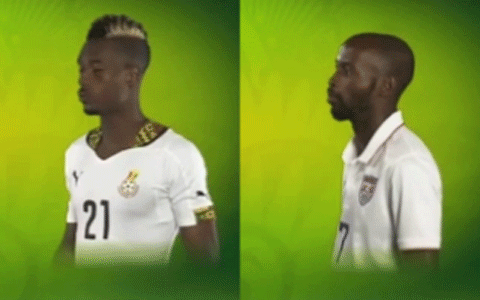 And how quickly should you fold your arms? Too fast, like Algeria's Rais Mbolhi? Too slow, like Nigeria's Ogenyi Onazi? Or way too slow, like Cameroon's Aurélien Chedjou?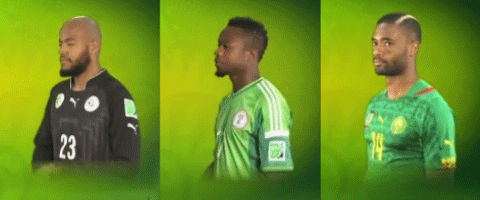 But if you do it just right, the results can be magic. Witness England's Joe Hart, brooding like a boy-band star. Or Algeria's Carl Medjani, with a come-hither arch to his eyebrows that pierces the screen.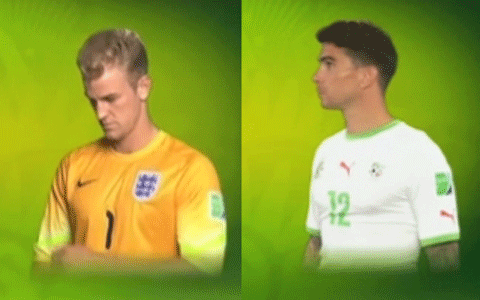 I'm a big fan of the near-platonic ideal of arm-folding represented by the Netherlands' Arjen Robben, whose onscreen form matches his stellar play on the field. Robben's our proud runner-up in the World Cup of Arm-Folding.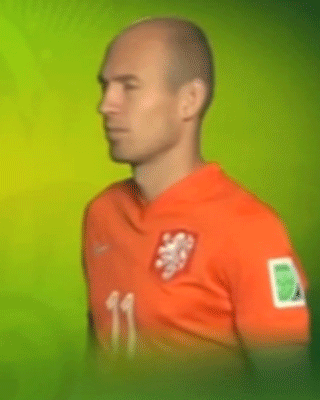 But best of all is Cameroon's Benoît Assou-Ekotto. Graceful, funny, relaxed, Ekotto's arm-folding is a joyous invitation to come to his place and watch some Adventure Time. Assou-Ekotto wins the World Cup of Arm-Folding.