Striking Images of Brazil's Anti-World Cup Protest Movement
Though nowhere near the size of last year's broad-based social movement, which brought millions to the streets, protests have been building back up in recent months. The tournament, which begins Thursday in São Paulo, has reportedly cost in excess of $11 billion, money protesters say could have been spent on public infrastructure. The movement has already produced its share of powerful images. Here are some of the most striking photos.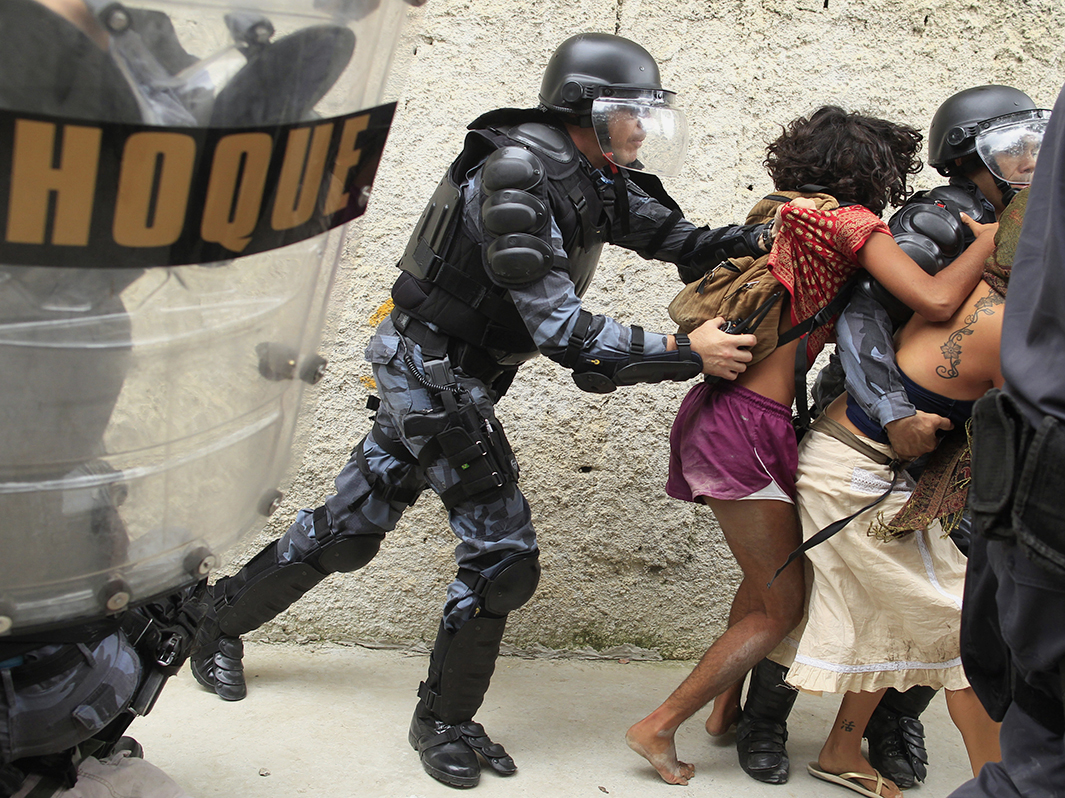 TODAY IN SLATE
Medical Examiner
The Most Terrifying Thing About Ebola
The disease threatens humanity by preying on humanity.