Trump's Love of Fast Food and Four Other Key Revelations From New Book
A new book by fired campaign manager Corey Lewandowski and top aide David Bossie gives an inside look into the chaotic workings of Donald Trump's presidential campaign, according to the Washington Post, which got an advance copy. Although the authors of Let Trump Be Trump seem to take pains to paint a "largely admiring portrait" of Trump, they still reveal details that illustrate how "a cast of mostly neophyte political aides learn on the fly and ultimately accept Trump's propensity to go angrily off message."
Some of the key revelations include:
—Trump loves his fast food: "On Trump Force One there were four major food groups: McDonald's, Kentucky Fried Chicken, pizza and Diet Coke," the authors write. Trump loves his McDonald's and has a killer of a standing dinner order— "two Big Macs, two Fillet-O-Fish, and a chocolate malted." And it's clear the president takes his meals seriously. Campaign staffers spent lots of time making sure hot fast food would arrive on his plane after rallies.
—Trump loves to snack (but hates germs): It isn't just fast food. It seems Trump loves all kinds of snacks and the campaign plane's cupboards were filled with "Vienna Fingers, potato chips, pretzels, and many packages of Oreos." Trump's well-known germophobia means he won't eat from a cookie packet that has already been opened.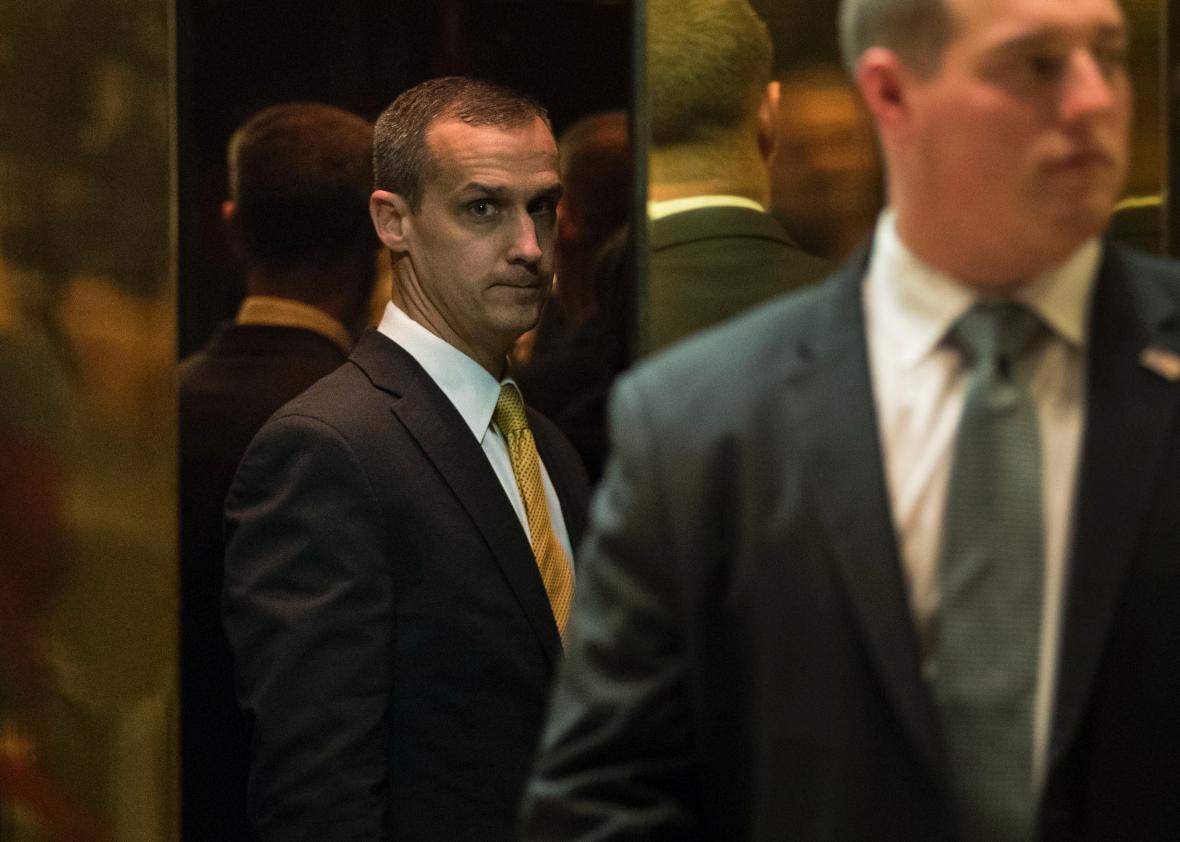 —Trump likes to have his suit pressed (while wearing it): Press Secretary Hope Hicks had many jobs, and one was to make sure Trump's suits were pressed. "Get the machine!" Trump would apparently yell to beckon Hicks to grab the steamer. "She'd steam the jacket first and then sit in a chair in front of him and steam his paints."
—Trump has a horrible temper (and tends to lash out): It seems everyone who works for Trump will experience his wrath at some point. Although it isn't meant to be personal it's difficult not to take it that way. "The mode that he switches into when things aren't going his way can feel like an all-out assault; it'd break most hardened men and women into little pieces," the authors write.
—Trump was always sure of his victory: After the Access Hollywood tape came out, Reince Priebus, the Republican chairman, warned that "people are dropping like flies." Priebus allegedly told Trump that there were only two possible outcomes: "lose the biggest electoral landslide in American history" or drop out. "First of all," Trump allegedly said. "I'm going to win. And second, if the Republican Party is going to run away from me, then I will take you all down with me. But I'm not going to lose."