Trump Demands Money for Border Wall in Exchange for Protecting "Dreamers"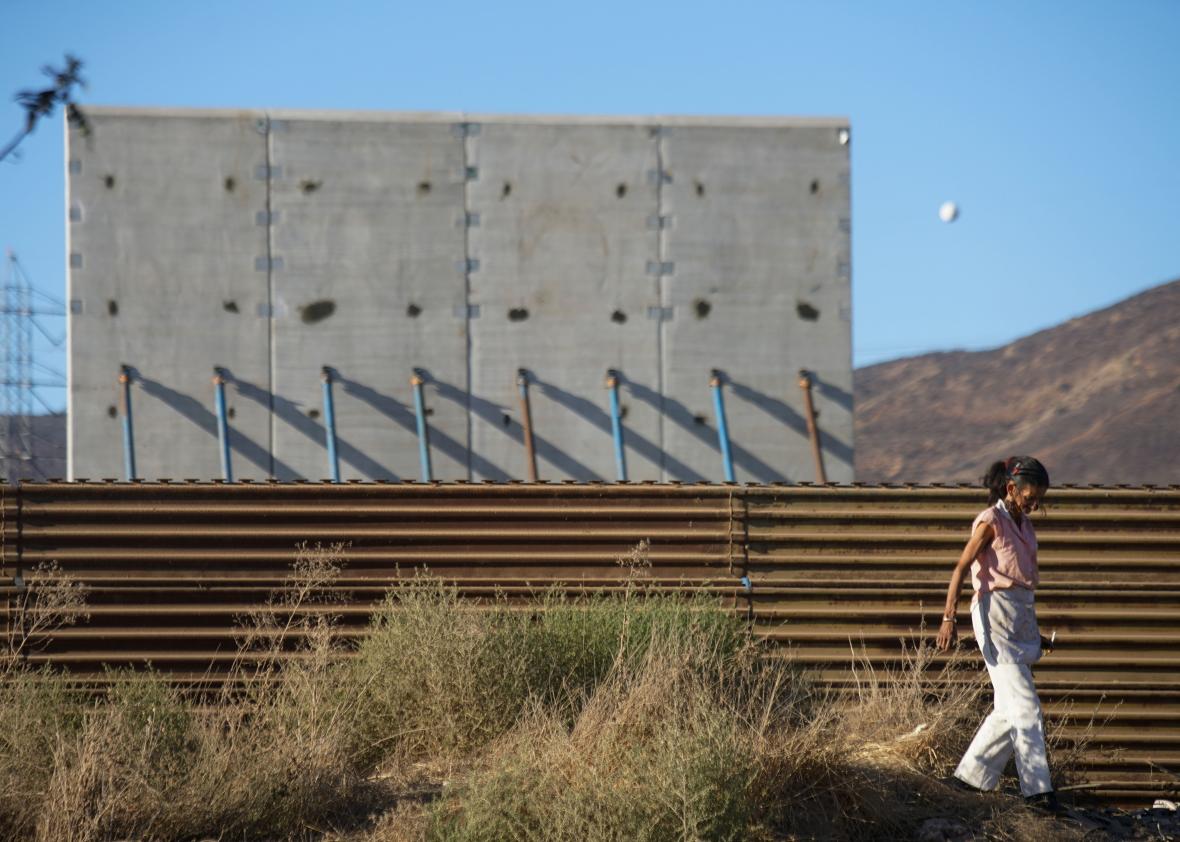 President Donald Trump had been saying for weeks he was interested in finding a legislative fix to protect from deportation hundreds of thousands of young immigrants who were brought to the United States as children. Now it turns out Trump may only be interested in protecting the so-called "Dreamers" in exchange for action on his hard-line immigration priorities, including building a wall along the southern border. The White House released a list of "principles," many of which are policies that Democrats have already categorically rejected, meaning that the ongoing congressional negotiations to protect the "Dreamers" could come to a halt.
Beyond funds for the border wall, the demands from the White House also include:
Cut back on the ability of American citizens to sponsor family members to immigrate into the United States.
Hire 10,000 immigration agents.
Impose strict new limits on asylum claims.
Mandatory use of the E-Verify program by private companies to keep undocumented immigrants out of the workforce.
New measures to crack down on "sanctuary cities."
Make it easier to deport unaccompanied minors who cross the border.
Increase penalties for repeated illlegal entries into the country.
Make expedited removal of undocumented immigrants the rule rather than the exception.
Establish a point-based merit system to obtain green cards.

Taken together, the proposals put forward by the White House would clearly curtail legal immigration as well, although administration officials would not say by how much. All in all, the proposals "amount to a Christmas-in-October wish list for immigration hard-liners inside the White House," notes the New York Times.

While Democrats were optimistic at one point they may be able to get a path to citizenship approved for all "Dreamers," a group estimated at more than 1.5 million people, the White House clearly said that was off the table.
Democratic leaders immediately cried foul at the list of demands that was released by the White House late on Sunday, saying it was a far cry from what they had discussed last month over Chinese food, when it seemed the foundations were laid out for a deal to protect "Dreamers."
"The administration can't be serious about compromise or helping the Dreamers if they begin with a list that is anathema to the Dreamers, to the immigrant community and to the vast majority of Americans," Rep. Nancy Pelosi and Sen. Charles Schumer said in a statement. "We told the President at our meeting that we were open to reasonable border security measures ... but this list goes so far beyond what is reasonable. This proposal fails to represent any attempt at compromise."
Rep. Luis Gutierrez went even further, calling Trump's proposal an "extension of the white supremacist agenda" as he criticized his colleagues for thinking that a compromise was even possible. Some were quick to say though that the hardline demands shouldn't be seen as Trump's views, but rather those of a small part of his administration. Case in point, the president's advisors are refusing to say which, if any, of the proposals should be seen as dealbreakers. "We're not discussing what's a veto threat right now," an official who talked to reporters said. "These are all priorities. They're all important to the nation's security."