London Underground Bombing Injures 22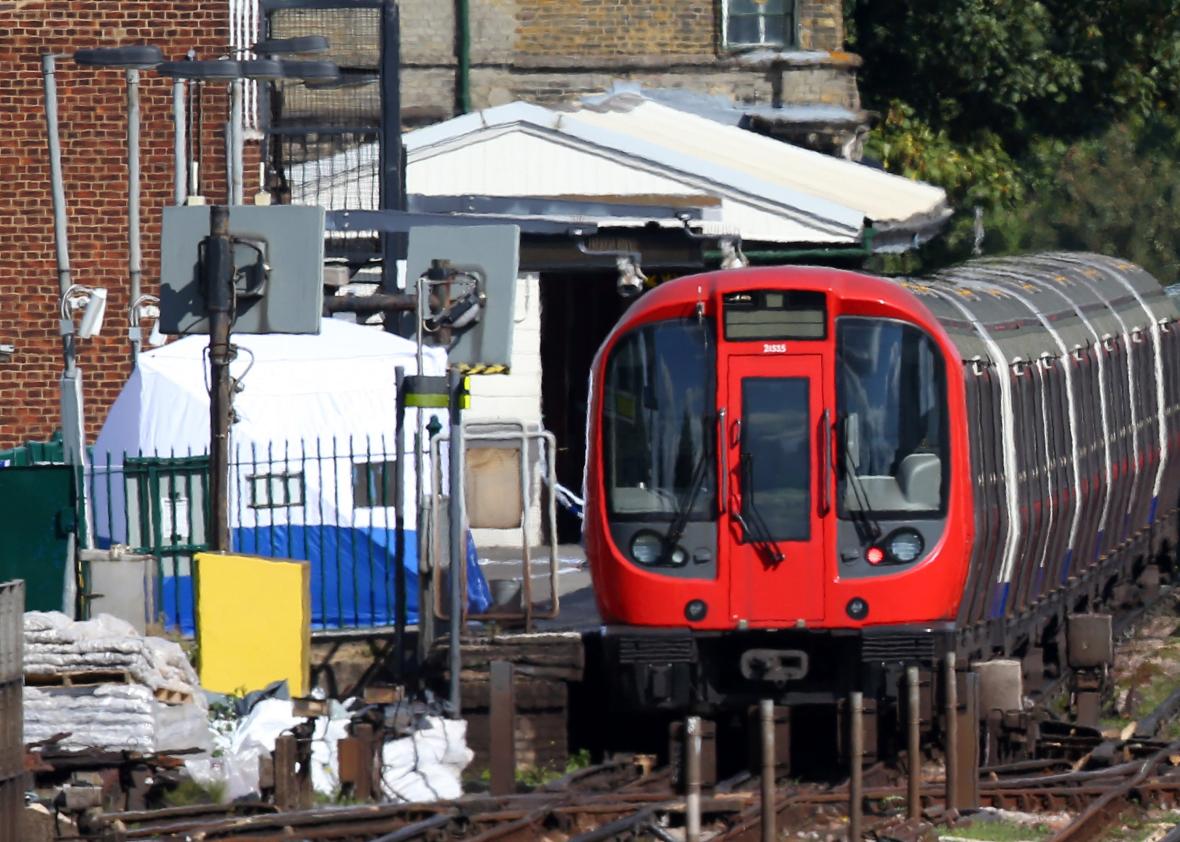 A bomb exploded on a London Underground train on Friday morning, injuring at least 22 people now hospitalized. From the New York Times:
Witnesses have described the bomb's detonation—an incomplete one according to officials—as a sudden conflagration rather than an explosion. One witness told Sky News that it looked like a "large match" had been struck.
Pictures of the device have been shared on social media:
Scotland Yard is still searching for the person responsible. In tweets, President Trump denounced the attack and argued for a strengthened travel ban.
Another attack in London by a loser terrorist.These are sick and demented people who were in the sights of Scotland Yard. Must be proactive!

— Donald J. Trump (@realDonaldTrump) September 15, 2017
The travel ban into the United States should be far larger, tougher and more specific-but stupidly, that would not be politically correct!

— Donald J. Trump (@realDonaldTrump) September 15, 2017