Putin Went on Vacation and Released a New Set of Shirtless Pictures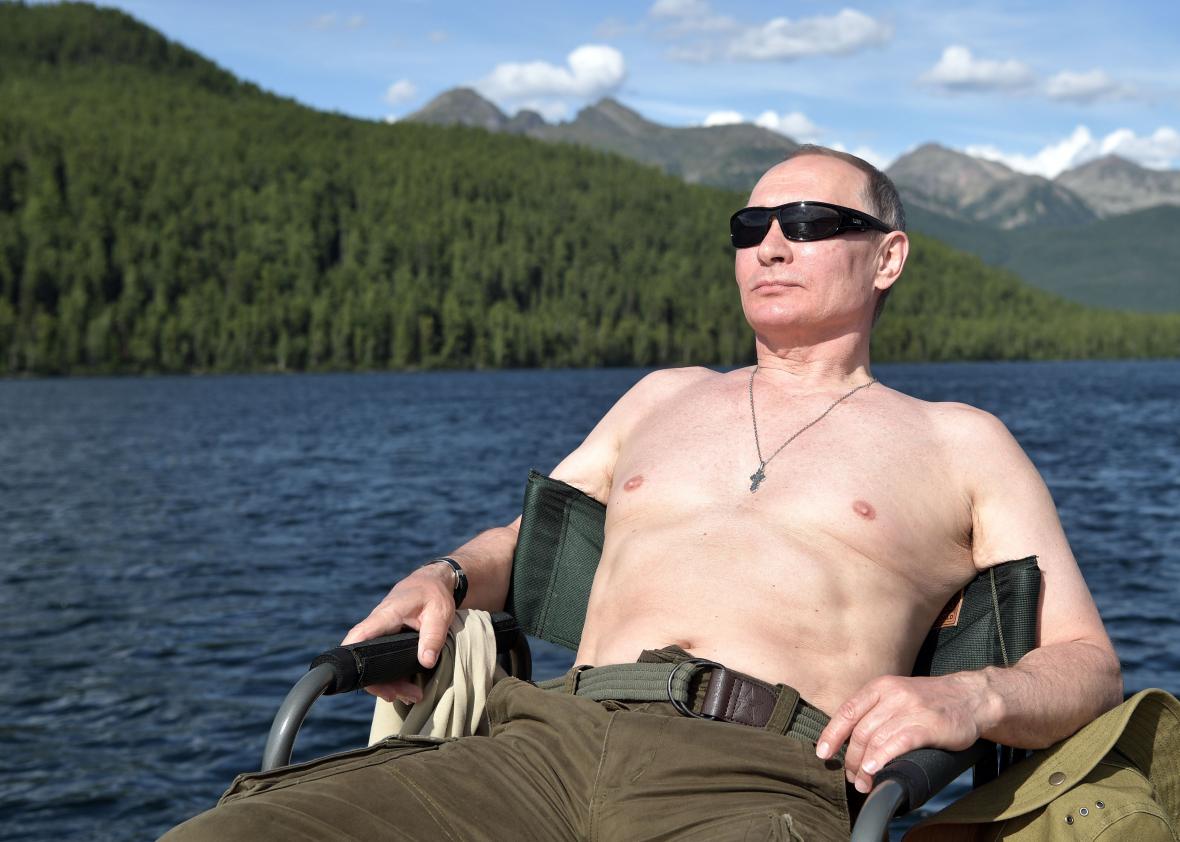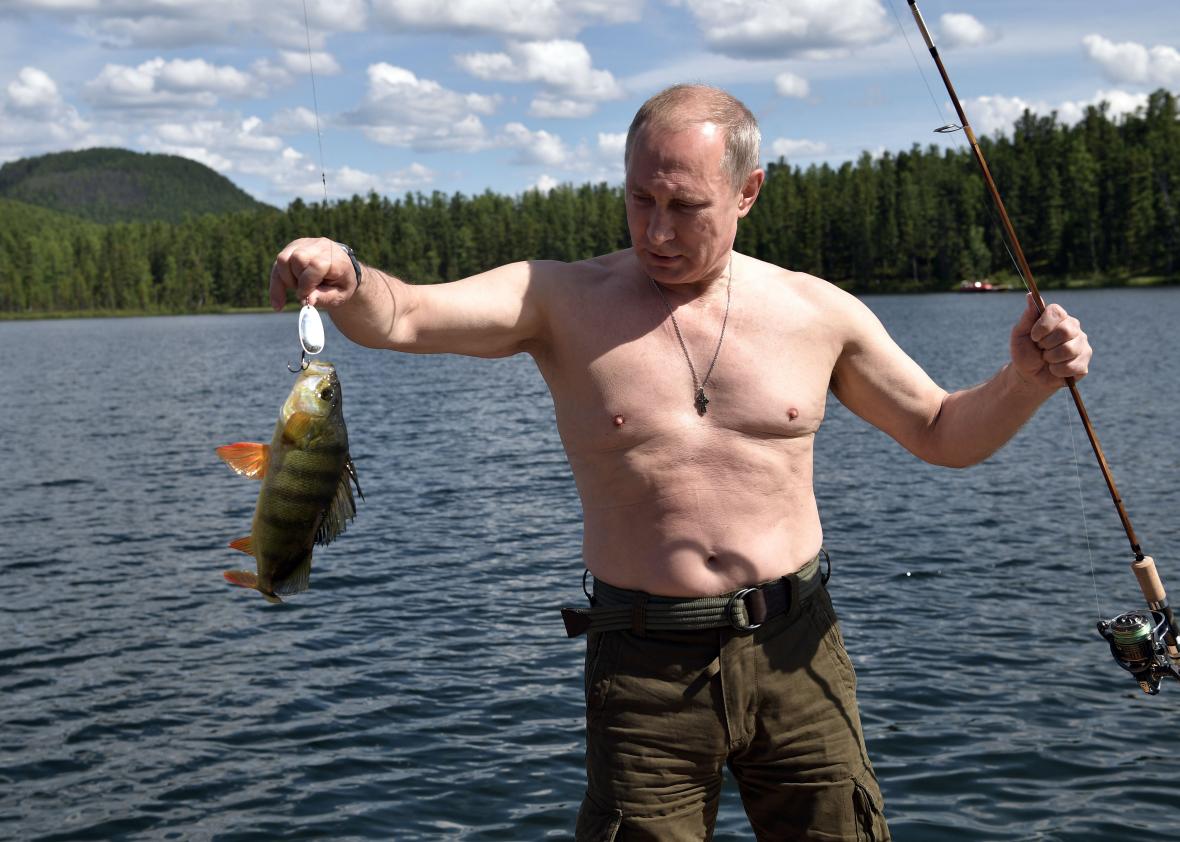 The footage that was broadcast by Russian state television emphasized "the physical fitness of the president" who apparently spent two hours pursuing a pike before he finally caught it, according to his spokesman.
Some pictures show the 64-year-old Putin fishing alongside Defense Minister Sergei Shoigu, who, of course, was also bare-chested.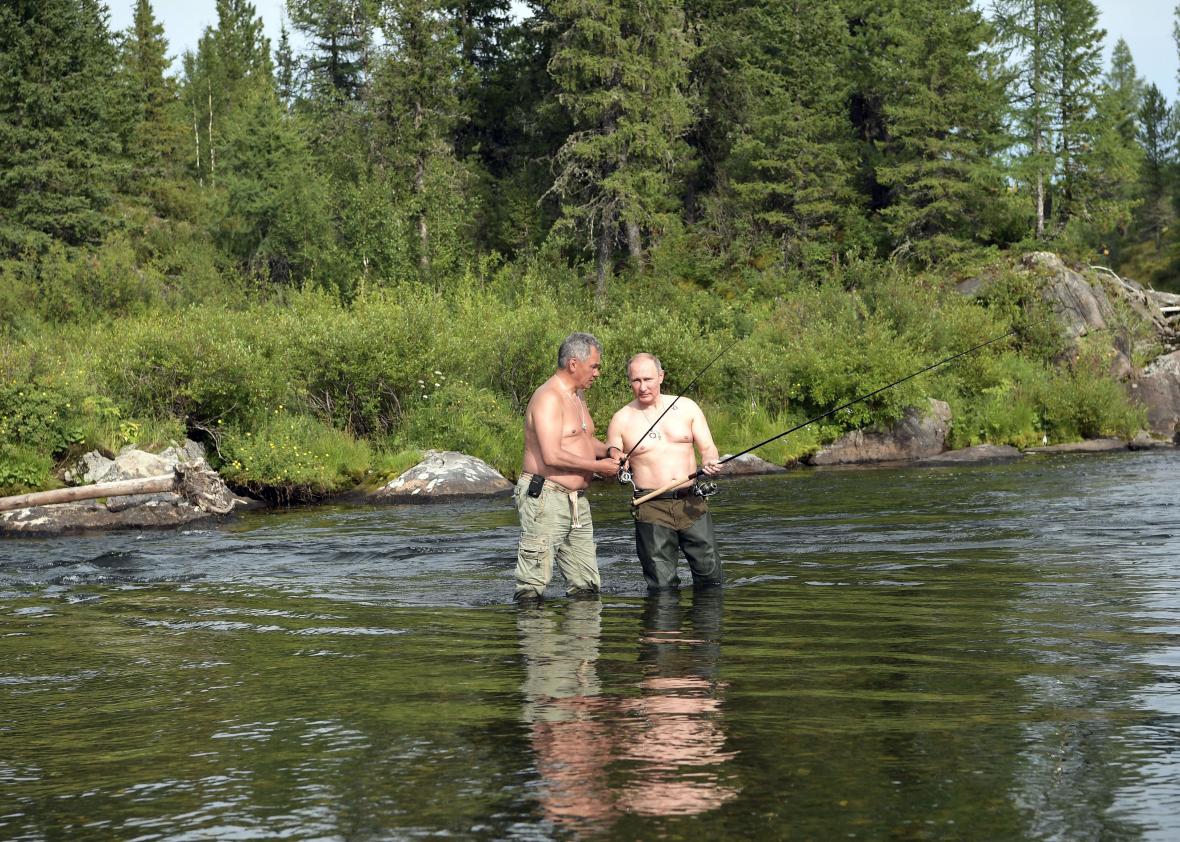 These sort of action shots are hardly new for the Russian president, who is fond of releasing photos that show him doing things like flying combat jets, riding horses bare-chested, playing ice hockey, and scuba-diving, to name a few.
1/2 Do you remember those 2007-2009 Putin's images of shirtless horseback riding, swimming etc? His imagemakers dust off this macho image pic.twitter.com/x6HWDMTvB3

— English Lugansk (@loogunda) August 5, 2017