Today in Conservative Media: The Limitations of Comey's Testimony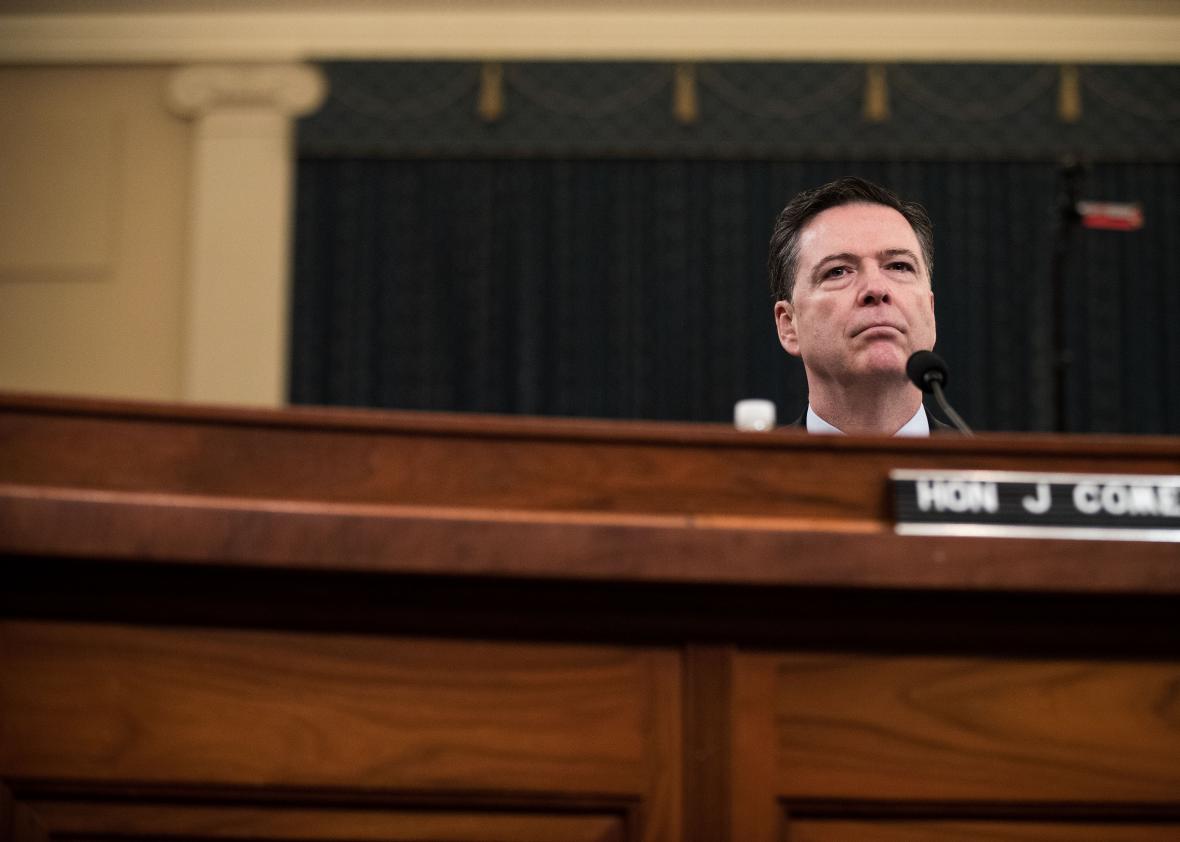 A daily roundup of the biggest stories in right-wing media.
FBI Director James Comey's testimony before Congress dominated conservative media on Monday.
While Democrats on the committee pressed in vain for testimony linking Trump and his associates to collusion with Russian officials who U.S. intelligence agencies say tried to influence the 2016 election, Gowdy and other Republicans kept the focus on the only crime that has been identified so far—illegal dissemination of conversations recorded by intelligence authorities.
James Comey says the Russians are trying to undermine faith in our elections. Maybe. But I'll tell you what's happening today on Capitol Hill is doing more to undermine faith in our elections than anything the Russians have done.
On social media, Facebook posts about the Trump family were widely shared and heavily liked:
A post from Infowars celebrating the death of David Rockefeller, who it called "a globalist central banker" was also shared thousands of times: