Trump Adviser Stephen Miller Ran a National Islamophobic Campaign While at Duke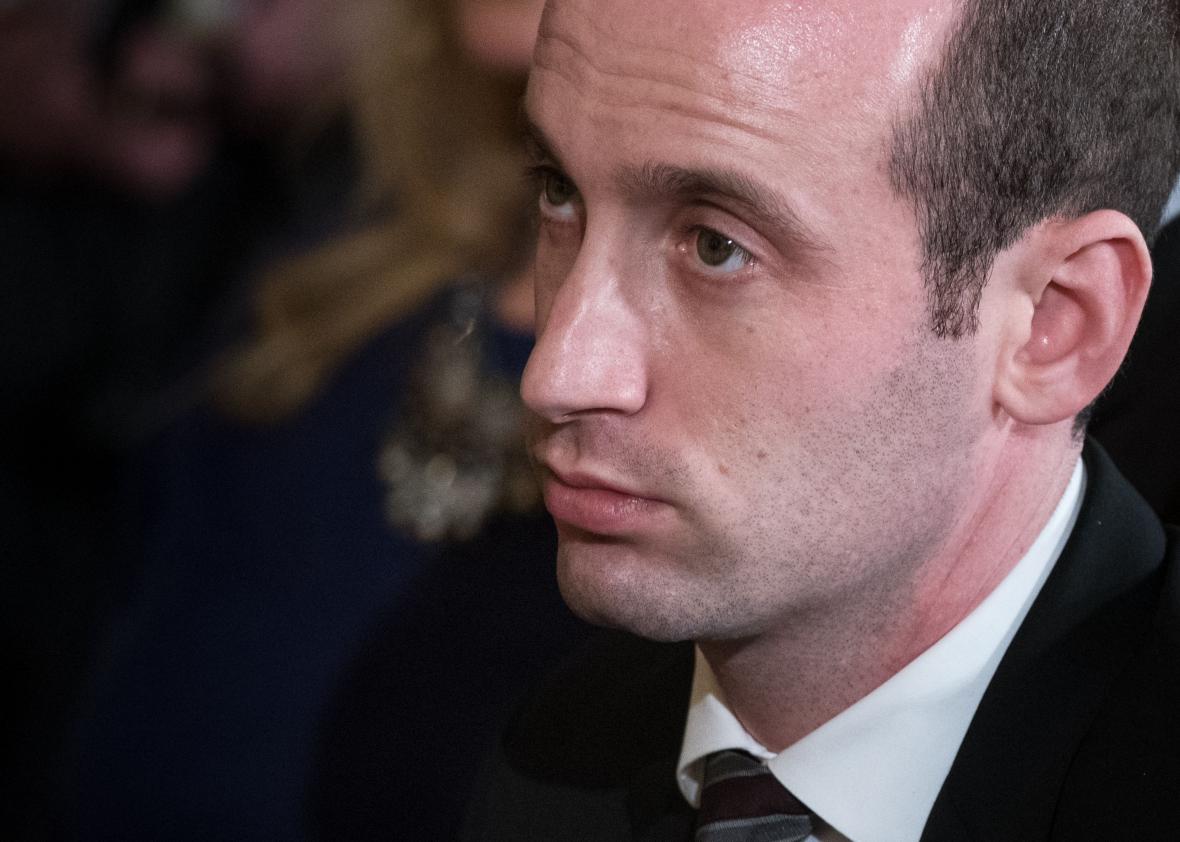 On Wednesday, CNN's Andrew Kaczynski reported that Trump senior adviser Stephen Miller had been at the helm of something called the "Terrorism Awareness Project" while a student at Duke University in 2007:
Miller served as national campus coordinator, president, and co-founder of the initiative, which was launched by the David Horowitz Freedom Center, a right-wing group which describes its missions as combating "the efforts of the radical left and its Islamist allies to destroy American values and disarm this country as it attempts to defend itself in a time of terror."
A key premise of the project, Miller wrote in a blog post, was that schools and universities under left-wing influence had failed to educate students about the risk of what the project's leaders called "Islamofascism" and had allowed the ideology to penetrate school systems and academia.
According to Kaczynski, the project organized around holding "Islamofascism Awareness Week" events at colleges around the country.
Miller's group sold books by Robert Spencer, an Islamophobe who has said that "Islam is not a religion of peace" and whose activities are tracked by the Southern Poverty Law Center, which studies hate groups. Spencer, who designed an ad for the project, told CNN that he was pleased Miller had attained a position in the White House. Miller is personally close to conservative writer David Horowitz, whose group runs Spencer's site Jihad Watch—Kaczynski writes that it was Horowitz who got Miller an early job as press secretary to former Rep. Michele Bachmann. "I know that he admires my work," Horowitz told CNN. "As many normal people do."
In October, white nationalist Richard Spencer (no relation to Robert Spencer) told Mother Jones that he and Miller had bonded at Duke over "concerns that immigrants from non-European countries were not assimilating."
"It's funny no one's picked up on the Stephen Miller connection," Richard Spencer said. "I knew him very well when I was at Duke. But I am kind of glad no one's talked about this because I don't want to harm Trump."