This Week's Conservative Pundit Tracker: Keeping-Us-in-SusPence Edition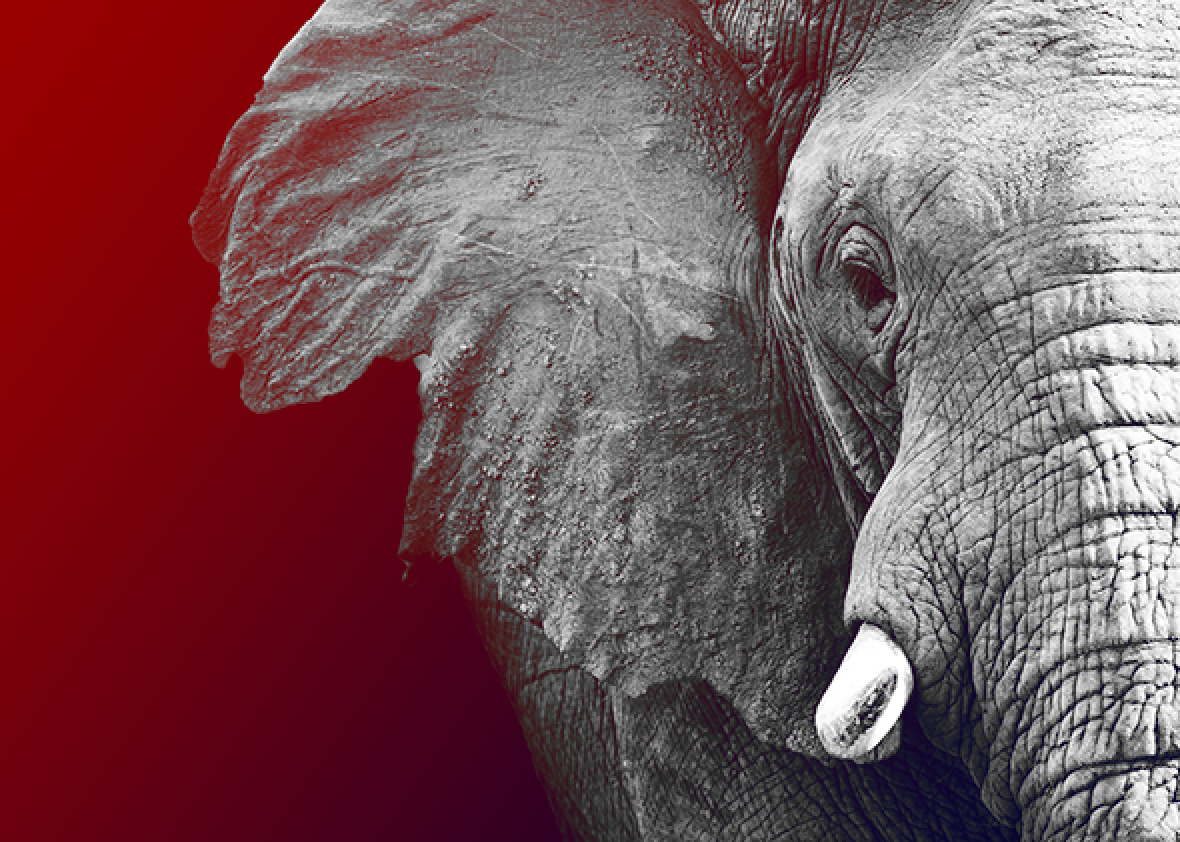 Each week we're publishing a new chart showing where our group of 25 right-wing pundits stand on the question of Trump, and you'll be able to look back at past weeks to see if minds are changing. Our categories are "Voting Trump," "Voting Clinton," "Not Voting," "Someone Else," and "Inscrutable." Someone else means either a third party candidate or a write-in. Inscrutable includes pundits who have voiced opposition to both Trump and Clinton, but are otherwise undecided, and those who are sharply critical of Trump but haven't stated a preferred alternative. Click on a pundit's head to see what he or she has said about the election this week. (If someone doesn't write or speak or tweet—crazy, but possible—in a given week, we'll assume they are "thinking…" Also: We are scouring the internet obsessively, but it's a big place and it's possible someone will say something that we miss. We are confident you'll let us know in comments if so!)
Will the Inscrutables pull it together come November? Will anyone else jump on the Hillary train? Will more pundits coalesce around a third-party candidate? Or will everyone eventually fall into line for Trump between now and Election Day? Keep an eye on this weekly tracker to find out.
How would Donald Trump spend the last week before the GOP convention? Would he give speeches, rally his supporters, play up the convention lineup, and introduce his running mate in a hail of confetti? Or would he be Donald Trump? Just guess.
A Quinnipiac poll published on Wednesday showed Trump within the margin of error in swing states Ohio, Iowa, and Florida. Hillary Clinton's email scandal had apparently hurt her, and both candidates had record-breaking unfavorables in Ohio, Florida, and Pennsylvania. Poll respondents even viewed Trump as more honest. Are we about to have a close election?
Post-FBI/Comey/emails Q-poll on whether Hillary or Trump is more honest:

OH: Trump +10
FL: Trump +13
PA: Trump +15

— Guy Benson (@guypbenson) July 13, 2016
Also on Wednesday, it was reported that Trump was in Indiana to meet with Gov. Mike Pence. Would Trump choose Pence, or would it be Newt Gingrich, whose contract Fox News had suspended earlier in the week? Would Chris Christie be rewarded for those months he spent as Trump's hostage? That kind of speculation is what you expect around a vice presidential pick for a sane major-party nominee.
That morning, Roll Call broke the news—quickly followed by other outlets—that Trump had chosen Pence. Then Trump's people, including Donald Trump Jr., claimed that he was still deciding.
There's literally none of the drama I'm reading about. 3 great choices. Decision is my fathers alone to make! https://t.co/tWgAxCy4z5

— Donald Trump Jr. (@DonaldJTrumpJr) July 14, 2016
Reality show jokes were made.
Pundits wondered if Trump was just trying to dominate the news cycle (duh). There's no denying it was a helpful distraction from the GOP rules committee meeting in advance of the convention, where Utah Sen. Mike Lee, Ken Cucinelli and other Trump opponents were working to free the GOP delegates or at least get some concessions from the RNC around the nominating process.
Then it was reported that Pence's plane was flying from Indy to New Jersey, and Trump called a news conference for 11 a.m. Friday. The seas calmed, but only momentarily.
After the horrific terror attack Thursday night in Nice, France, Trump ­tweeted that he was delaying his announcement. This gave presumed also-ran Newt Gingrich just the opening he needed to embarrass the beleaguered conservative movement just a little more, in case Trump hadn't made up his mind:
.@newtgingrich: "We should...test every person here who is of a Muslim background, & if they believe in shariah they should be deported."

— Fox News (@FoxNews) July 15, 2016
In the end, the #NeverTrump efforts at the rules committee meeting failed, Trump announced Pence as his VP via Twitter and the GOP enters the convention without a concrete list of speakers or any idea what will actually go down in Cleveland.
Reaction from our conservative pundits was mixed. Trump skeptic Guy Benson called Pence a safe pick and Trump supporter Hugh Hewitt predicted that the choice "Should bring many #NeverTrump folks along."
For others, it's just not enough. As S.E. Cupp put it: "I was asked recently if Trump picked someone serious for vice president—like Mike Pence—would that make me decide to vote for him. Which is like asking if I'd marry an a**hole just because his older brother seemed nice."
Caught up? On to the tracker.