The Best of the Internet's "Chris Christie Looks Like He's Been Taken Hostage" Jokes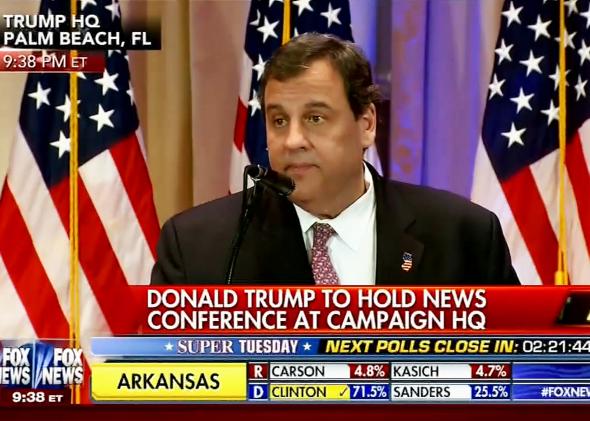 Goodfellas reference, but not an overdone one. Funny.
sec. christie, enemy nukes inbound. where's the president

[christie thinks about the day 12 yrs ago when he endorsed trump]

mr. secretary?

— ☕netw3rk (@netw3rk) March 2, 2016
Chillingly plausible. Bonus points for implying a third term.