One World Trade Center, Other Buildings Across the Globe Light Up for Paris
The spire of One World Trade Center lit up in blue, white, and red—the colors of the French flag—to show solidarity with France on Friday night after the terrorist attacks that killed at least 127 people in Paris on Friday night. New York Gov. Andrew Cuomo said the tribute would continue "in the days ahead" as a way to show that "we stand in solemn solidarity with the people of France, just as they have done for us in our own times of tragedy."
One World Trade Center was hardly alone. The San Francisco City Hall also lit up to show solidarity with France.
The iconic Sydney Opera House followed suit and lit up in the colors of the French flag on Saturday night.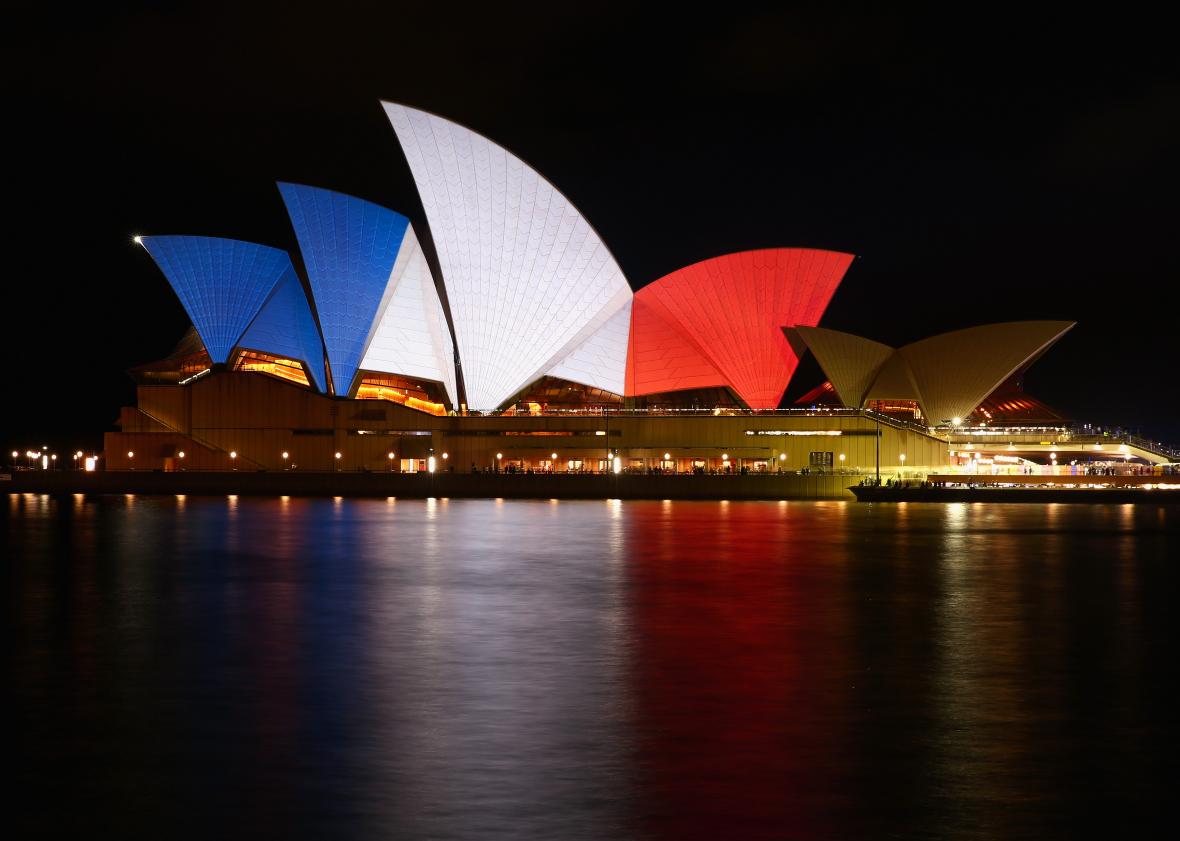 In New Zealand, the Auckland Sky Tower also displayed solidarity.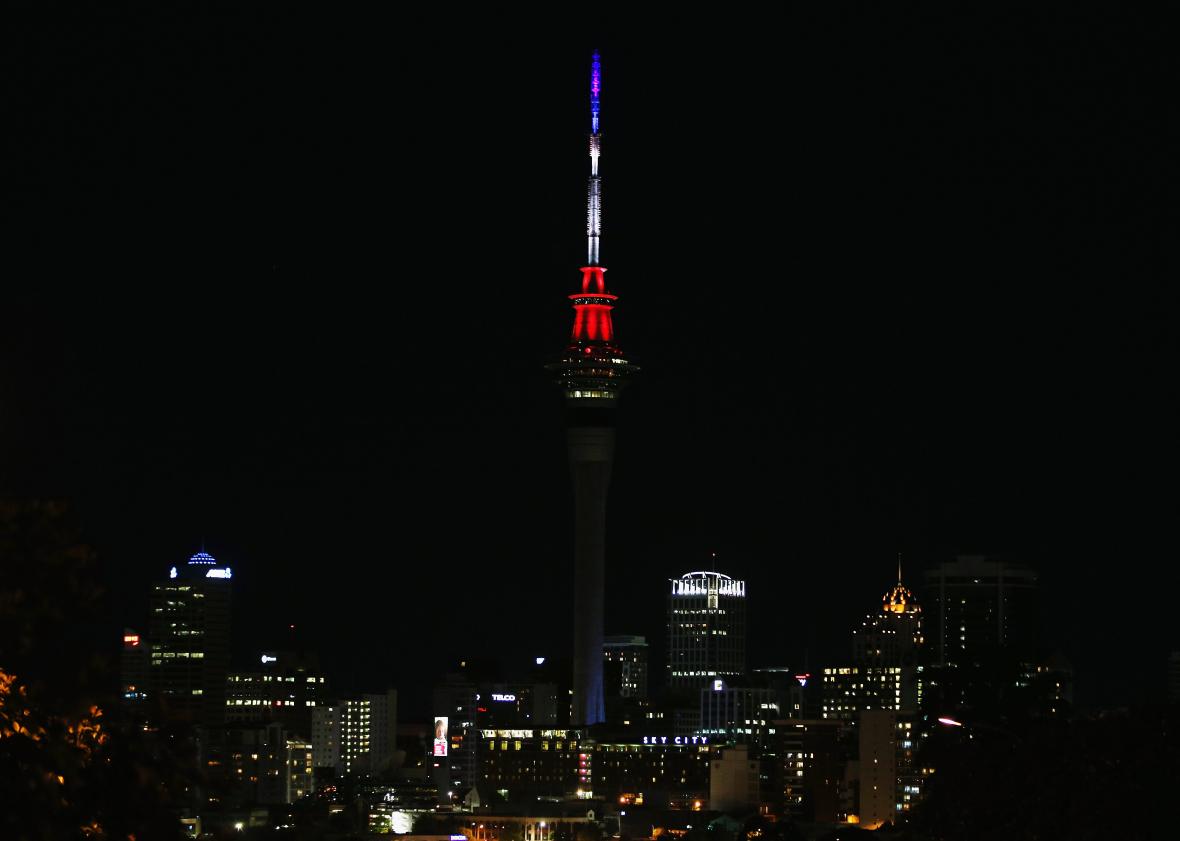 In Canada, the CN Tower also wore blue-white-and-red for Paris.
In Mexico City, the Senate building lit up with the colors of the French flag.
In Rio de Janeiro, the Chris the Redeemer statue also whowed solidarity.
In stark contrast, the Eiffel Tower turned off its lights and went dark in a sign of mourning.