Police Complain Via Press Release That Officer Wasn't Served at Arby's (Update: Arby's CEO Apologizes)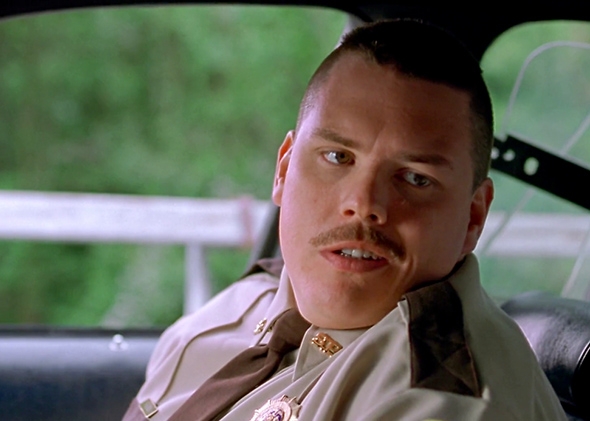 Police in Pembroke Pines, Florida, have released an official "Incident Summary" after employees of a local Arby's allegedly harshed on the five-O:

Pembroke Pines Police Chief Dan Giustino says he will be "contacting the Arby's CEO to demand an apology."

One is reminded, of course, of the classic scene in the seminal 2001 film Super Troopers in which Vermont highway patrol officer Rod Farva becomes enraged when a "Dimpus Burger" employee fails to understand his order, conspires to fill his burger with spit, and sabotages his soda such that it spills comically on his (Farva's) shirt.
"Anyone with information regarding this incident," PPPD's release says, "is urged to contact the Pembroke Pines Police Department at 954-431-2200, email to Tips@ppines.com, or call Crimestoppers at 954-493-TIPS."
Update, 12:55 p.m.: Pembroke PD reports that two Arby's executives, including CEO Paul Brown, contacted Chief Giustino to apologize.