Police Investigating Soccer Fans Filmed Shoving Black Man, Chanting Racist Slogan in Paris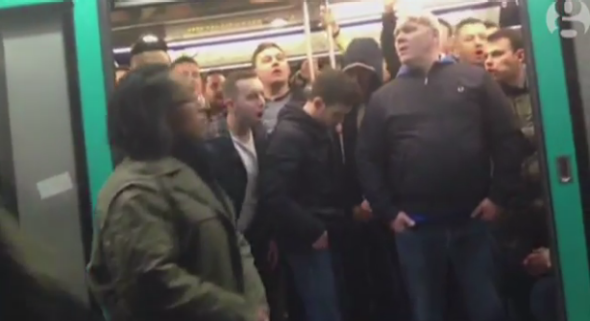 ​
The Guardian says Parisian and U.K. anti-hooliganism units are both attempting to identify the Chelsea fans in the video. British fans convicted of soccer-related violence can be banned from leaving the country for matches, and British police accompany teams traveling abroad.
In 2012 longtime Chelsea star John Terry was suspended from play, though acquitted on criminal charges of racial abuse, over allegations that he called an opposing player a "fucking black cunt." (Terry holds that he was merely incredulously repeating back the words that the opponent had said to him.) Chelsea officials have condemned the actions of the fans recorded on video; the team has employed non-white players—though not without some difficulties—for years.