Chris Christie Has Been Given 77 Diet Books as Gifts Since Taking Office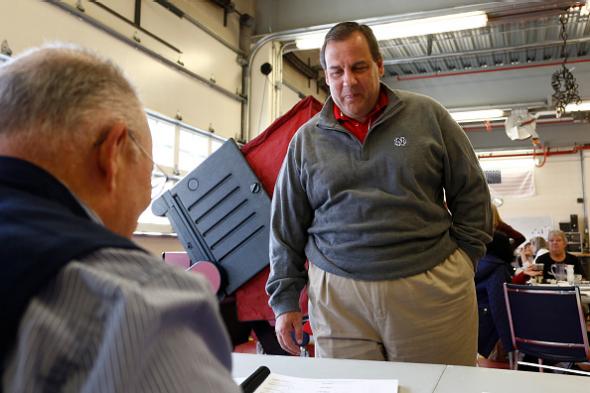 On Thursday, NJ.com reported that New Jersey governor Chris Christie's office has been keeping track of all the presents that have been sent to Christie since he was sworn in. The records, which cover more than 1,100 gifts, are a cesspool of fat-shaming passive aggression, including "virtually every diet book, CD, DVD and weight loss kit available." Of around 600 books, 77 pertained to dieting, exercise, or bariatric surgery. (Christie, who has long struggled with his weight, underwent the procedure in February of 2013. He has repeatedly asked people to respect his privacy in the matter.)
The titles Christie received included "The New Atkins For You," "Morbid Obesity: Will You Allow It To Kill You?" and the "The Godfather"-referencing "Leave the Cannoli - Take the Weights."

Others included "The Aerobic House Cleaning Lifestyle," "The Macho Man Diet," "This Ain't No Diet Book," and "Faith & Fat Loss."
Everyday citizens weren't the only ones concerned about Christie's health. The governor also enjoyed the solicitous, personalized attentions of Dr. Mehmet Oz, South Beach Diet creator Dr. Arthur Agatston, and Paleo guru Robb Wolfe, each of whom contributed a self-help tome to the database.
To state the obvious, this is very rude! Nor do we have evidence that fat-shaming is anything but wildly counterproductive: Those who are repeatedly told they are overweight are more likely to gain additional pounds than those permitted to go about their business in peace. Most important: Why does the governor's appearance strike these snarky Santas as such a big deal?