This Week's Charlie Hebdo Cover Is Mohammed Holding a "Je Suis Charlie" Sign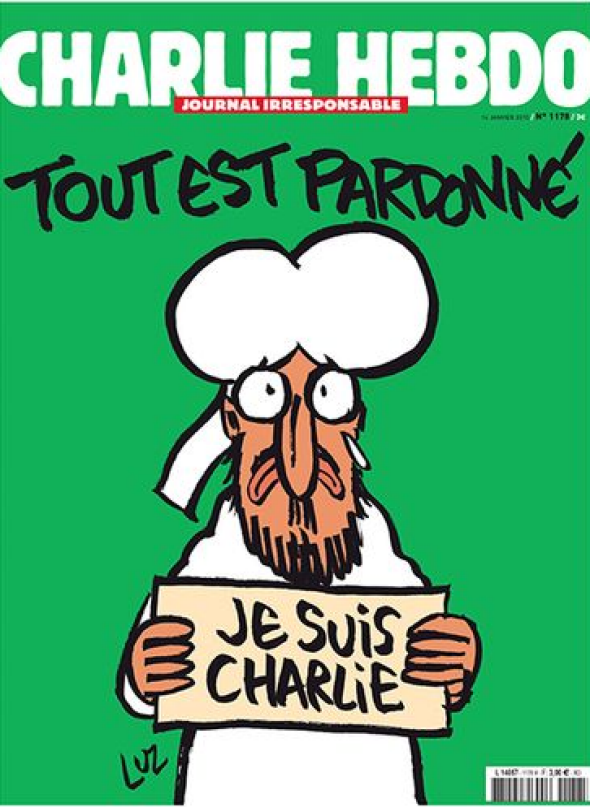 Above: the cover of this week's issue of Charlie Hebdo as depicted in Libération, the newspaper that has given Hebdo's staff use of its offices. "I am Charlie," goofy cartoon Mohammed's sign reads. "All is forgiven," the text above says.
Representatives of the magazine said Monday that 1 million issues will be made available Wednesday and Thursday, with plans to print as many as 2 million more if necessary. The publication's typical print run is 60,000.