Senator Graham: We're Going to Need Iran's Help to Prevent Collapse of Baghdad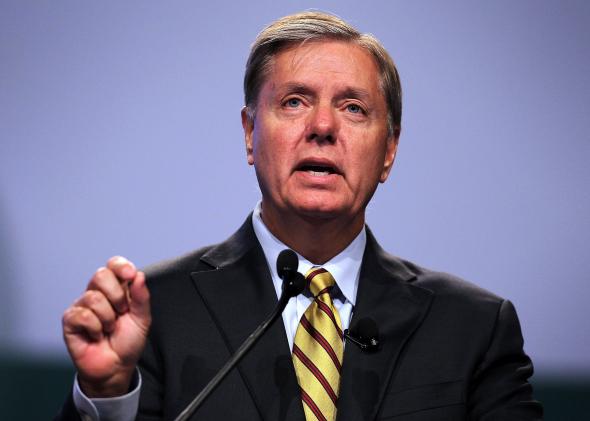 Whether leaders in Washington like it or not, the United States needs Iran to get involved in the current crisis in Iraq in order to prevent the government in Baghdad from collapsing, Republican Sen. Lindsey Graham said on Sunday, adding that talks with Tehran need to begin as soon as possible. "We are probably going to need their help to hold Baghdad" from the the Sunni Muslim militant group that has been taking control of areas in northern Iraq, Graham said on CBS' Face the Nation. "The Iranians have an interest. They have Shia populations to protect. We need a dialogue of some kind," he added.
Graham warned though that the United States also has to be careful to make sure there are clear guidelines in place so that Tehran can't take advantage of the situation. "We also need to put them on notice," he said. "Don't use this crisis to create a satellite state of Iraq controlled by Iran." Speaking to CNN, Graham made it clear he doesn't really like the prospect of working with Iran but he doesn't think there's much of a choice in the matter. "Why did we deal with Stalin? Because he was not as bad as Hitler," he said. "The Iranians can provide some assets to make sure Baghdad doesn't fall. We need to coordinate with the Iranians." Graham also harshly criticized President Obama, for his "stubborn-headed, delusional, detached" response to the crisis.