Las Vegas Club's Drone Delivered Bottle Service Proves We've Yet to Reach Peak Gratuitous-Drone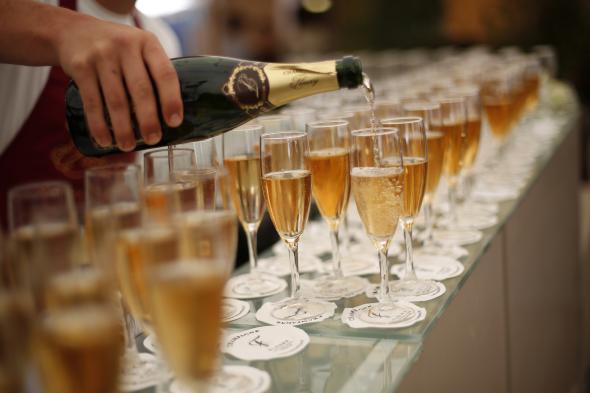 There appear to be many applications for drones and some of them might actually be useful in the not too distant future. So far, the most practical, fundamental need they seem destined to fulfill is that they bring you stuff. Having stuff brought to you is convenient, because then you don't have to go get it yourself, but it's not exactly a disruptive innovation. The bringing-stuff-to-people revolution surely dates back to the advent of the pizza delivery guy of the 1900s.
Yes, someday, drones might deliver medicines to remote towns, but at the moment maybe let's take it down a notch on the gratuitous drone use. Case in point: the Marquee club in Las Vegas. Over Memorial Day weekend, the club unveiled a new high-roller perk for its customers that are easily annoyed by waiters capable of human error—cocktail drones. For patrons willing to commit to spending $20,000 on bottle service for the evening, according to local Las Vegas Seven magazine, the club will deliver said bottles via drone—which amounts essentially to having someone fly you a bottle of champagne 40-feet in remote control helicopter. Since the bottles are still presumably coming from the bar, it's sort of like ordering Dominos delivery, when your apartment is on the second floor above the Dominos itself.
Apparently, however, we have yet to reach peak gratuitous drone.