FBI Raids a 91-Year-Old Man's Personal Museum, Won't Say What It Found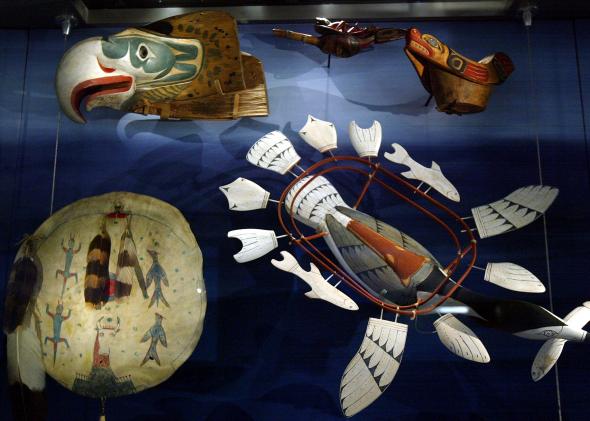 FBI agents descended on the home and makeshift personal museum of a 91-year-old Indiana man yesterday, seizing thousands of what officials described vaguely as cultural artifacts, at least some of which authorities believe may have been obtained illegally.

Officials are being noticeably tight-lipped about the whole thing, although we should note that the owner of the home, Don Miller, has not yet been arrest or charged with anything. Here's more about what little we know and a lot of what we don't, via the Indianapolis Star:
Robert A. Jones, special agent in charge of the Indianapolis FBI office, would not say at a news conference specifically why the investigation was initiated, but he did say the FBI had information about Miller's collection and acted on it by deploying its art crime team.
FBI agents are working with art experts and museum curators, and neither they nor Jones would describe a single artifact involved in the investigation, but it is a massive collection. Jones added that cataloging of all of the items found will take longer than "weeks or months." ...
The objects were not stored to museum standards, Jones said, but it was apparent Miller had made an effort to maintain them well.
Miller lives in Waldron, a rural town about 35 miles southeast of Indianapolis built on property that was once Iroquois land. Along with American Indian objects, experts believe Miller's collection also likely includes items from China, Russia, Peru, and New Guinea to name but a few. Jones wouldn't put a price tag on the total value of the collection, although he did say that the cultural value is "immeasurable."

The investigation is focused on identifying each artifact and how it came to be in Miller's possession, presumably because at least some of the items are illegal to possess privately. Nonetheless, the FBI has acknowledged that Miller—who is believed to have built his collection over the past eight decades—might have acquired some of the items before U.S laws and treaties were on the books prohibiting their sale or purchase.