Russian Exposure: Speed Skater Unzips Suit, Forgets She Isn't Wearing Anything Underneath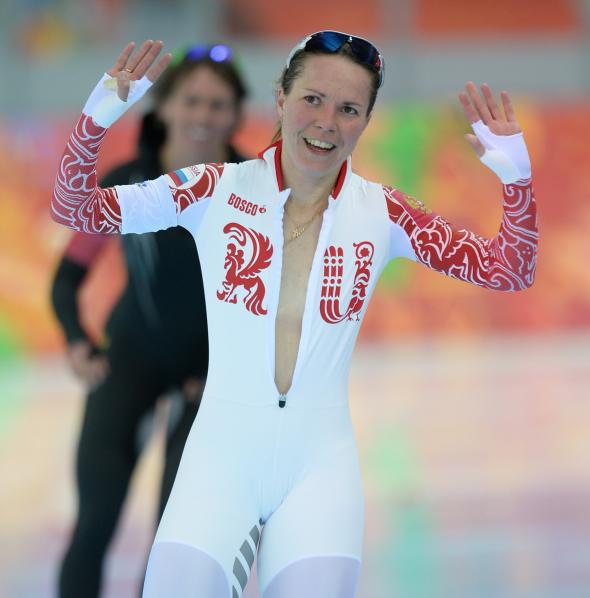 Olga Graf won Russia's first medal at the Sochi Games Sunday but the speed skater will likely be remembered more for a wardrobe malfunction than her sporting prowess. After winning a surprising bronze medal in the women's 3,000 meters, the 30-year-old pumped her arms in the air as the crowd roared. She then proceeded to unzip her skin-tight suit down to her belly button before she realized she wasn't wearing anything underneath. Her eyes widened with embarrassment and Graf quickly zipped back up.
"I totally forgot," Graf said sheepishly through a translator. "We have very good suits and they are very tight. ... You just want to breathe and you want to take off your suit."
"Only afterward," she said, "did I realize that maybe this video will appear on YouTube. But I don't think it will be so bad."