Watch President Obama's Final Press Conference of the Year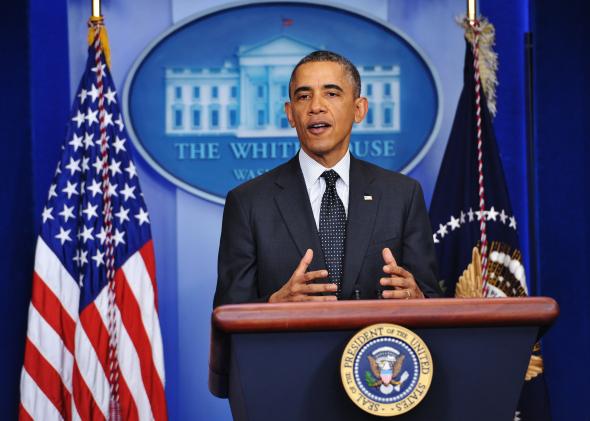 President Obama is slated to hold his final press conference of the year at 2 p.m. (although, history tells us he'll most likely be at least a few minutes late to the podium). The Slatest and Slate proper will no doubt have a recap and some analysis after it wraps up, but for now you can follow along with the live feed above. Expect questions on the possible scaling back of the NSA's surveillance programs, the ongoing rollout of Obamacare, and the decision to nominate Sen. Max Baucus as ambassador to China, among other topics.

Later today Obama will leave Washington for the warmer climes of his home state of Hawaii for his annual Christmas vacation. As NPR pointed out this morning, this will be the first time since his presidency began that his holiday departure plans have not been delayed by legislative action (or inaction, as the case tended to be) in Congress.