The Republic of Facebook? If Facebook Were a Country, This Is What We Would Look Like.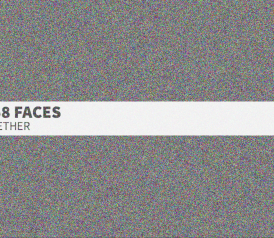 What if you were stranded on a deserted island with all of your Facebook friends? Well, you'd probably have plenty to talk about, if not much to catch up on given that you probably know more about many of them than you'd like to admit. But, what if everyone on Facebook made up the population of a country—say, the Republic of Facebook—what would it look like?

"The Faces of Facebook" provides a glimpse. The single webpage compiles all of the Facebook profile photos of every user of the social network. The billion-plus photos looks a lot like a Magic Eye image, a jumble of images, each arranged chronologically by the date you signed up for Facebook. Much like a Google Map, you can zoom in to street level to see every member of the Republic in one place. You can also login to the page, via your Facebook account, to find your own picture.
The project was created by Natalia Rojas from Barcelona, Spain after a year-and-a-half of work coding. Here's how she came up with the idea, via CNN:
"I was playing around with Facebook API, and I discovered that there is a way to access everyone's public information with a very simple (but not obvious) algorithm," she said in an e-mail to CNN. "At that time, I thought I could do something beautiful/interesting with that, like showing them all together. Then I started to write the code to achieve it."