Space Race? China Plans Launch of Its First Space Station.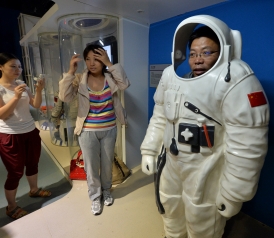 The announcement came at the International Astronautical Congress currently underway in Beijing. When complete, the station would be capable of housing astronauts on long-term missions in orbit, Wang Zhaoyao, the director of the China Manned Space Agency, told the BBC. In 2003, China became the third country to independently launch a human into space and has been expanding its space program at a rapid pace ever since, the BBC reports.
TODAY IN SLATE
Politics
Blacks Don't Have a Corporal Punishment Problem
Americans do. But when blacks exhibit the same behaviors as others, it becomes part of a greater black pathology.
Lifetime Didn't Think the Steubenville Rape Case Was Dramatic Enough
So they added a little self-immolation.